With winter coming, perhaps it's time that we update our wardrobes a bit. Well, here are the hottest winter ****fashion trends that may help you in your winter shopping.
Top designers have done their jobs... it's our turn to do ours! (Yay!) Let's make sure that the streets are filled with fashionable women with fabulous winter style this season! ;)
---
1

Coats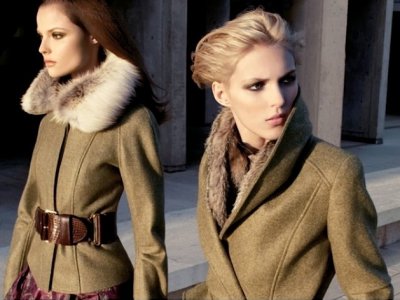 Invest in a good coat that you will look good in... If you have a chance to buy a designer piece, go for it! A good Italian or French wool coat will last you 3 years minimum and you'll be seen wearing it most of the time! So you will definitely get the money worth it, even if the coat will cost you around $1.000!
In terms of colors, black, brown and gray are the traditional hues for winter coats and you will see these colors on most women, but if you truly want to stand out from the winter crowd, a little attitude won't hurt.


Venture in bright plaids, animal prints, pinks, reds, or go all white (or beige) for a fabulous winter look that will pop. I know, the dry cleaning bill will be huge (if you go white), but it will be worth every single penny!
Want to know what coat silhouettes are in fashion this winter? Check out 35 Most Fashionable Winter Coats and you'll get the idea! From girlie to sexy, from belted to capelet - I am sure you will find just the perfect winter coat for you!
• 35 Most Fashionable Winter Coats
• 46 Most Luxurious Fur Coats for This Winter
Next: ****Winter Shoes Trends ...
---
2

Winter Shoes and Boots

This winter, ankle high booties are hot, hot and hot! Also seen in the runway and fashion magazines are knee high boots, laced-up boots and cut-out shoes. Walk the walk in Christian Louboutin and Jimmy Choo's gorgeous shoes with fringes and tassels. What a way to say Happy Holidays!

Check out Winter Shoes - 77 Most Fabulous Picks to see all 77 Hottest Pairs! Or enjoy yourfavorite winter shoe trend right away:

• Ankle high booties
• Cutout shoes
• Gorgeous pumps
• Laced up oxford shoes
• Fringe, Tassel & Ruffle
• 10 Tips on Buying Fabulous Shoes

Next: ****Fur Coats Trend ...
---
3

Fur Coats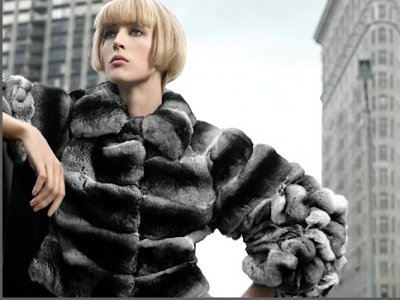 Fur is the epitome of rich and queen-like. And no matter what PETA says, fur was, is and will be in style as long as women live. Although, the good news is that faux fur became such an important part of fashion, one can easily find a piece that will look even more gorgeous than the real thing!
So whether you go real or faux, the important thing to remember is that your piece should look fabulous. And if it doesn't - it's not worth the money.


I, for one, prefer faux better. Don't go for faux that tries hard to look real – because that is definitely a fashion faux pas - and no matter what, people will know it's faux. Choose something that goes over the top instead, something outrageous and something that is clearly a fashion statement. Go Fendi and you will not do wrong!
Want to see what kind of fur pieces are in style this winter? Check out 46 Most Luxurious Fur Coats for This Winter for both classic and fashionable picks!
• 46 Most Luxurious Fur Coats for This Winter
• 35 Most Fashionable Winter Coats
---
4

Cashmere

Cashmere jacket, coats, pants, scarves, pashmina and even pajamas – perfect for the winter! It's strong, light, soft and oh so warm! A fashionable way to stay hot (pun intended) during these winter months...

Thanks to Holiday sales you can stock in any department store - neimanmarcus.com, saks.com, macys.com, barneys.com, nordstrom.com - all have excellent cashmere**** selections that will keep you warm and fab all winter long!
---
5

Skinny Jeans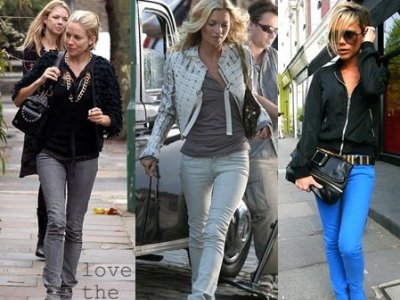 Skinny jeans have been around for quite some time now... and no, they are not going anywhere (thank God!).
They are no longer a fashion trend Ladies, skinny jeans are a**fashion staple****!**
So, to make sure you get the best deals this winter, check out 18 Brands to Buy Perfect Skinny Jeans from for the most fabulous skinny jeans stores and picks!
• 18 Brands to Buy Perfect Skinny Jeans from
• 18 Best Denim Brands for Every Budget
• 5 Steps to Buying Perfect Jeans
Next: ****Bags Trends...
---
6

Bags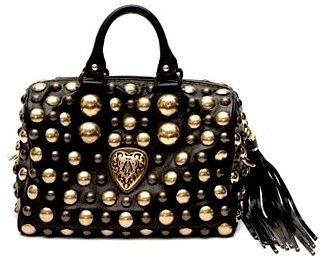 Never go to fashion battle unarmed! Want to know what to look for? Check out the arm candies from 47 Hottest Purple Bags and 34 Winter Bags to Die for! and you will no longer be at loss!
It's time to get yourself your Christmas present, girls – big and purple is best! ;)
• 47 Hottest Purple Bags
• 34 Winter Bags to Die for!
• 10 Hottest Gucci Handbags
• Prada Hanbags - Hot 16!
• Top 10 Balenciaga Bags for Fall-Winter
Next: ****Accessories Trends ...
7

Accessories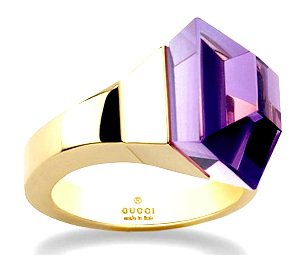 OMG! The fashion trend for this winter is just too fabulous! Want to know what I am talking about? Check out 18 Purple Wallets, Purple Belts, Purple Glove to keep you stylishly accessorized this winter!
Or go for gorgeous purple jewelry for that fabulous sparkle with Purple Fashion Jewelry - The Fabulous 41!
I personally can't get enough of purple, and can't get enough accessories! From scarves to gloves to jewelry – the flashier, the better. But, remember to only wear an accessory or two at a time... don't wear the whole collection ;)
• Purple Accessories: Purple Wallets, Purple Belts, Purple Gloves and More!
• Purple Fashion Jewelry - The Fabulous 41!
• Top 10 Celebration Tiffany Rings
• 7 Best Dior Diorette Rings
---
8

Fashionable Color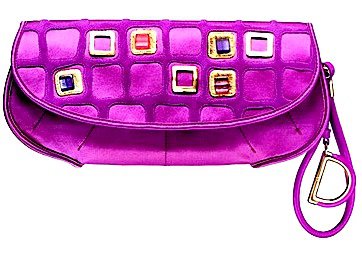 There's a new player in fashion town! PURPLE, Ladies! Yes, what was an important color back in the 60s is now back!
Dormant for over 3 decades, it's coming back with a vengeance! Pick a vivid purple and you hit the hottest runway color trend.
Check out Purple Accessories: 178 Fabulous Picks! for other things that are fiercely purple! If you already know what purple eye candy you want, you can easily track it right away:
• The Purple Bag - 47 Hottest Picks!
• Purple Accessories: Purple Wallets, Purple Belts, Purple Gloves and More!
• Purple Fashion Jewelry - The Fabulous 41!
• 26 Hottest Purple Shoes and Boots
• 7 Must-Have Boots …
• Purple Beauty - 46 Fab Beauty Products…
Next: ****Winter Runway Trends ...
---
9

This Winter's Runway Trends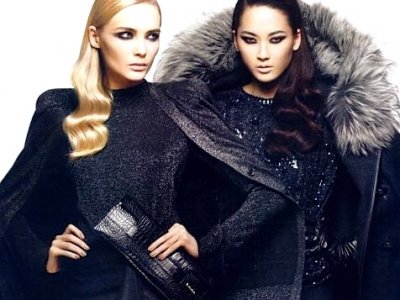 Sexy and classy... those two words describe this year's winter runway trends.
Accentuating the waist has returned! Seen on a curvy dress or a belted swing coat, the emphasis is back on the waist – thank God!
The fitted shift dress provides a much-needed change from all the trapeze-shaped dresses this past summer. Fashion for winter is sexier and edgier.
Check out 6 Runway Fashion Trends for This Winter for the complete winter fashion 411.
Know what runway trend you like the most? Make a pick right away:
• The Belle Curves Style
• The Country Life Style
• The Long View Style
• The Minimalist Tendency
• The Superhero
• The Winter Garden
So there you go, Ladies! The fashion must-haves and the hot fashion trends**** for this winter – I'm still working on getting some of these fabulous items, though.
Have you competed your winter shopping? Are you fashionably armed and totally dangerous for this season? Do you have any fabulous and chic items to add? Please share... I would love to hear your thoughts :-)
---
Comments
Popular
Related
Recent