If you are like me, buying a pair of fabulous shoes might be the best treat for your fashionista soul. But despite what many people think, buying a pair of gorgeous designer shoes can turn into a total disaster. So, here are my top 10 tips on buying fabulous shoes that you've got to remember when splurging for a fab pair!
---
1

Get Your Size ...

When showing off your sexy, luscious shoes, you want to make it look like you've just stepped out from the runway ─ in comfort. Comfy shoes can keep your sexy going. Uncomfortable shoes, painfull looking pinkish toes poking out of the sandals... Not Fabulous.
2

Get Pedicures ...

Ooh, girl! Those shoes are looking hot, hot and hot! Remember that your feet will be in the limelight, probably highlighted by rhinestones and sexy straps… keep your manicure updated… at all times!
---
3

Don't Go Too High ...

Now, the sexiest-of-all-sexy shoes are stilettos. However, be careful with these pair of frisky night-walkers because these can do more harm than good if you don't know what you're doing.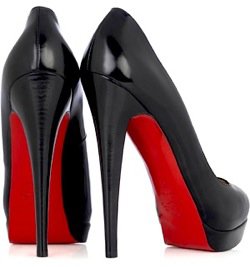 I love high heels, but for me, anything higher than 4.5 inches is extremely hard to walk in... So, before spending a fortune on those gorgeous stilettos, make sure you will be able to master those sky high heels! It's not only the shoes, it's the perfect walk in those shoes that makes a woman sexy! Once you bring the new shoes home, try the pair on and break them in a few times before wearing the pair out, if even then the heels are too high and you walk like a little girl in mom's shoes - take them back and change for something you can truly rock!
---
4

Get Ballet Flats ...

You can go from bleachers to boardroom to boardwalk in these ballet flats and still look great. If you want to go high end, buy yourself a pair of Chanel classic ballet flats and be exceptionally comfortable while looking uber fabulous. PS: those ballet flats cost as much as a pair of classic Louboutin pumps... but if your shoe closet is full of designer labels, why not? Gosh, I so envy you right now...
---
5

Get Classic Pumps ...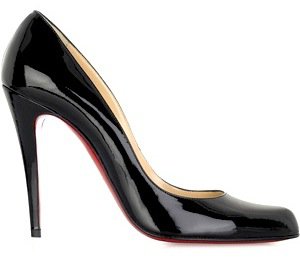 As a girl who understands fashion, you want to get only the best pair of classic black pumps. Yes, I'm talking about Christian Louboutin, Jimmy Choo and Manolo Blahnik, of course. Being the savvy fashionista you are, the best way to get your pedicured toes into these pair of delicious treats is to take a look at trendy boutiques or online stores for those great pumps.
---
6

Get Boots and Booties ...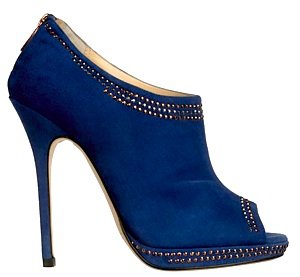 Live on the edge girl! Or at least make it look like you do... A nice pair of boots can spice up an outfit. You can wear your boots with a flowing skirt or a short skirt showing off your legs that are miles long. You can also rock out these booties with your favorite jeans – and they do make a fashion statement. Without a doubt, boots are a total fashion accessory. If your legs are a mile long, you might want to wear a very hot over the knee boots - they are THE shoe trend of this winter.
---
7

Get Sexy Strappy Sandals ...

Sexy strappy sandals are forever in fashion and are oh so versatile – with a dress for a night out or with jeans and a cute top for a casual look. When buying a pair, find something comfortable – especially if you'll be standing and walking for long periods. Thanks to the fashion gods… some designers have shortened their sandal heels considerably, some even sporting paper-thin platform heels. Want a pair that will last you forever? Go for golden or silver strappy sandals from Christian Louboutin, Jimmy Choo, or Sergio Rossi (sigh) - I am still not over his suede boots I can not afford, but back to the straps - not only their sandals are beautifully made, they will fit your pretty feet perfectly and you will feel comfy and sexy no matter how much walking, dancing you do! Seriously. Talking about real people experience here.
---
8

Watch the Ankle Strap ...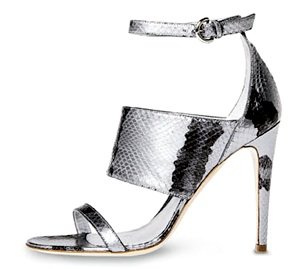 There are so many gorgeous designer sandals with ankle strap this season, it's hard not to give in. But be careful there, my friends! When choosing a pair of shoes with an ankle strap make sure your legs are a mile long and those ankles and calves are perfectly shaped, otherwise, that innocent-looking strap will make your legs look twice shorter. And fatter. No kidding! So, do think carefully before giving in...
---
9

Find the Right Wedges ...

This is a fashion cheat – a woman's secret into looking fabulous while staying super comfortable. Wedges are great all through summer and holidays – they are easy to walk in, they elongate your legs, they're very versatile and look great on anyone.
---
10

Buy Some Shoes with Drama ...

From a pair of plain whites to leopard prints – the right shoes will jazz up your outfit. If you dare to buy a bright, eye catching pair of shoes – go for Pierre Hardy, Sergio Rossi and Bruno Frisoni creations!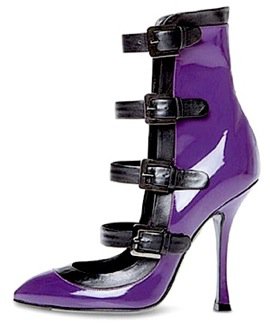 Shoes can make or break the outfit! So, is there anything we can do about this mad obsession? I, for one, am not complaining… I love buying shoes! I love the peep toe shoes I bought last week! What was the latest fabulous pair of shoes you bought? I would love to hear from you!
---
Comments
Popular
Related
Recent