I do not like wearing flat shoes, unless I am at the lake or beach. I like wearing high heels. If you enjoy wearing high heels, then you are going to like this blog post. I am going to show you 10 sexy high heels that I love to wear.
---
10

Casadei Women's 8411 High Heel Mule Sandal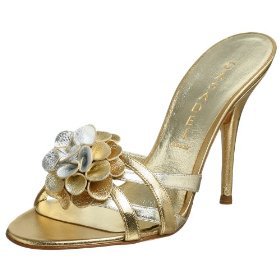 Price: $325.05 at endless.com
With these gorgeous shoes made by Casedei, you will definitely be putting some spring into your step. The slender straps, blooming embellishment and open toe all make this the perfect flirty sandal. It would go great with evening wear, but you could also wear them with those day dresses. The sexy stiletto takes the look to the top. These are comfortable shoes with a lightly padded insole.
---
9

Pedro Suede Wedges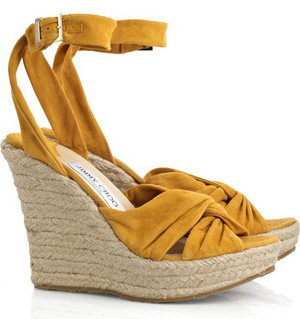 Price: $455.00 at net-a-porter.com
I'm a pretty big fan of wedges. While I do not agree with the yellow color, I do like the style and must say that they are great for summertime fun. They would look great with a mini dress. Nonetheless, they are stylish and comfortable. What more would a girl want in a shoe?
---
8

Leather Cutout Sandals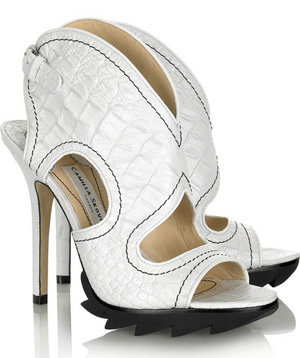 Price: $475.00 at net-a-porter.com
With these shoes, you will be defining your feet. These crocodile pattern leather cutout sandals will be a big hit at any event you attend. The heel measures approximately five inches. So, do you dig these?
---
7

Cuba Snake-print Leather Sandals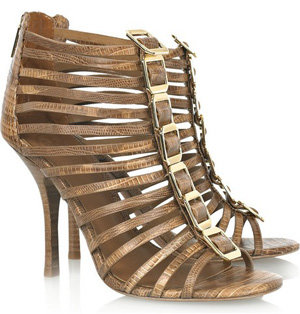 Price: $350.00 at net-a-porter.com
If you like high heels that consist of tons of little straps, then you will love these. These shoes are a tease to your feet. I think these would look better in the color red, what do you think?
---
6

Platform High Heel Sandals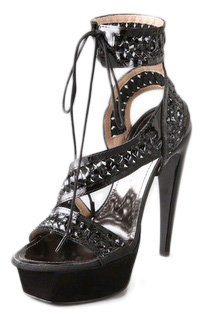 Price: $724.50 at shopbop.com
I really like these and I think black is the perfect color for them. They would look great with a Valentino outfit, what do you think? When I look at these shoes, I really do not have any complaints. I actually have these in my closet and I think they're comfortable.
---
5

Heel Strappy Sandal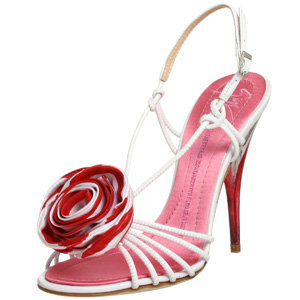 Price: $423.63 at endless.com
I like these strappy shoes. The flower on the front really adds some great style to it. These sandals come to you from Giuseppe Zanotti. The heel itself has a streak of red color that matches the flower. These would look great with a red dress.
---
4

Leather and Fabric Blocked High Heel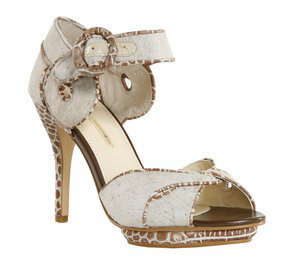 Price: $149.00 at maxstudio.com
This is an elegant shoes that has a linen of fabrics on the outside. On the inside, it is fully lined with leather. Do you see the side swirl flourish? What about the round buckle? Don't forget about the painted inner platform. This would go great with a white cotton shirt and jeans or a spring outfit.
---
3

Giuseppe Zanotti High Heel Flower Sandals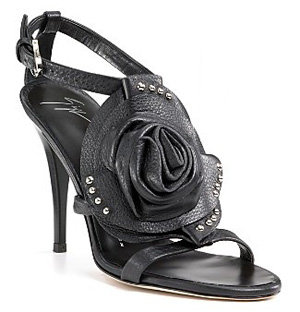 Price: $750.00 at bloomingdales.com
This season is all about flowers! Giuseppe Zanotti knows this and has used them in order to higher that flirt appeal on their shoes. This huge, studded rose makes big difference on these high heels. These are absolutely stunning and a must have, if you can afford it.
---
2

Badgley Mischka "Randee" High Heel Ruffle Flower Sandals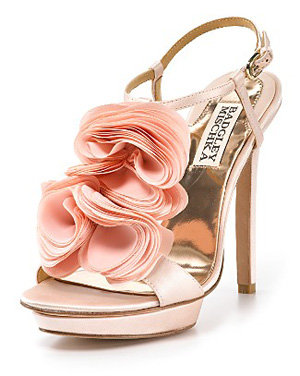 Price: $215.00 at bloomingdales.com
With these shoes, you are going to have an event to remember. I love this big pink, ruffled flower that is running up the front of the heels. It gives a gorgeous look to it. The T-strap sandals deserve their spot at number two. What do you think?
---
1

Valentino Floral Organza Sandals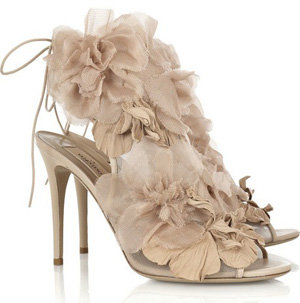 Price: $1,250 at net-a-porter.com
You know that I like to save the best for last and here they are! These are my all time favorite. What do you think about the? The heel measures 4.5 inches. They are great if you would like to add a floral finish to your evening look. You can wear them to complement subtle prints or to soften block colors. Love them!
Of course, the shoes at number one would be an expensive price. I think they are real worth it. They will last for a long time, if you take care of them. Out of all the shoes here, which ones are you favorite?
More
---
Comments
Popular
Recent