Now that summer is coming to an end, it's time to put away the flip-flops and reach for those close-toed shoes. Ugh. I know most of us shiver at the thought of boots, or even tennis shoes. But that doesn't mean you can't still be sexy! What about heels? There are lots of heels on your personal comfort level just waiting to be discovered. And with the right shoe, anything is possible! You can still look and feel fantastic in these 7 sexy heels for fall. I hope these styles will give you some idea of what to shop for!
---
1

Classic Red

Nothing screams "sexy" like a pair of fire engine red stilettos! You could pair them with a pair of black slacks for a workday at the office or with jeans and a button down white shirt for a night out with the girls. Don't forget the red nails and lips to match and you're all set!
---
2

High Heel Thong

If the weather hasn't already turned nippy, these sandals would be perfect for a date night! They are ultra classy and chic, besides the silver color makes them very versatile; you could dress them up or down. I love the ones with back straps, very cute and feminine looking!
---
3

Classic Black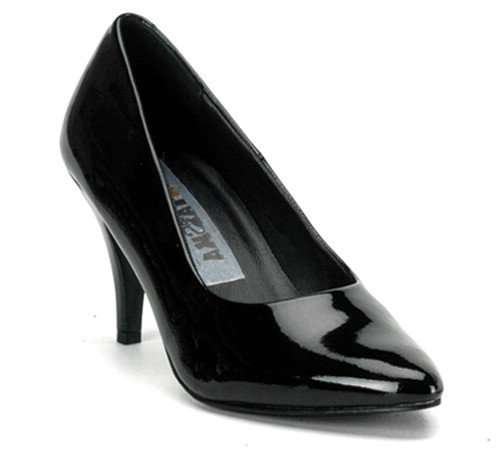 Photo Credit: shoe3000
You can never go wrong with a black patent pump! Every woman should have a pair of these as her staple shoe in her closet! I got my first pair of "grown-up" black high heels at age 13 and since then I have always been on the lookout for my next pair of black pumps for the year. Always classy, always dressy, always the center of attention, the black high heel is the sign of the woman who knows exactly what she wants!
---
4

Peep Toe Sling Backs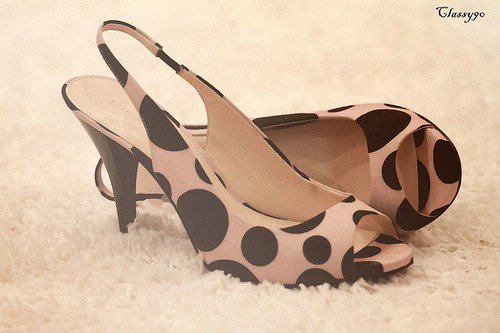 Photo Credit: Classy90"لحظة صمت"
Nothing says retro like a pair of peep toe shoes! If you love all things vintage, chances are you already own a pair of peeps. But do you have any in this bold notice-me pattern? It practically screams fall, yet the soft pink color of the background keeps it muted enough to wear to the office or grocery store. Super chic, ultra feminine, every woman MUST grab a pair of these!
---
5

Houndstooth High Heels

So adorable! I fell in love with these types of shoes the minute I saw them! The black and white design is just extremely irresistible and very sophisticated! You could even wear these up through the winter months if you live somewhere that the winter weather is mild or there's not a lot of ice to slip on. You just can't go wrong with these babies!
---
6

Strappy Sweetheart

Perfect for the first few months of fall, while the weather is still warm enough, these sweet, strappy little numbers will definitely get you noticed! I love the kind with a buckle on the side! You could pair these with a lovely fall skirt or a pair of slacks and either look would be preppy and chic!
---
7

Gray Suede

Ok, every woman has got to own at least one ridiculously high pair of heels in her lifetime! Even if you only wear them once, at least you owned them, right? And better yet if they are gray suede, which is a MUST-HAVE for fall! They will go with everything in your closet plus they are so classic.

Now that you have an idea of which heels are staples for your fall wardrobe, what are you doing still sitting here? Get up and go shoe shopping and find a great pair of sexy heels for you to prance around in this fall season. Which pair is your absolute fave?

Top Photo Credit: midtownsky

ree_ama is elegant and glamorous....
More
---
Comments
Popular
Recent