What is it about shoes that seem to addict us girls? From the time we are two years old tripping around in our mommie's high heels, up through high school finding the perfect pair of sparkly heels for prom, or trying to find the perfect balance between comfort and fashion for the office, shoes are an inevitable part of our life! Being a teen myself, I know how important fashion is and I have an extensive shoe collection that is growing bigger and bigger! Here's my list of top seven cute shoes for teenagers!
1

Polkadot Ballet Flats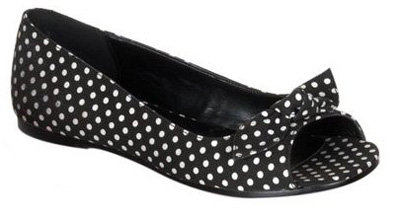 Price: $14.29 at amazon.com
If you have a love for all things retro, these are the shoes for you! Peep toe, with a cute little bow makes these shoes undeniably adorable! I have a pair of these myself, which I love. The black and white colors make these flats very versatile.
2

Knee High Boots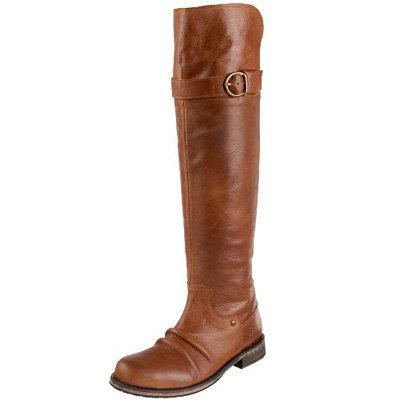 Price: $111.62 at amazon.com
Every teen girl should own a pair of genuine leather knee high boots! These boots look very motorcycle, very rocker-chic style. I love the cute buckle detail! These cuties are available also in black.
3

Ankle Strap Sandals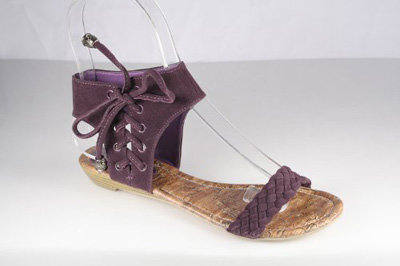 Price: $24.99 at amazon.com
These sandals are just too cute! I love the criss-cross ties up the side and the deep purple color. The casual style looks comfortable yet trendy. Perfect for a day at the mall or a date night with your boyfriend! Available in the color black as well, which would be a very versatile addition to your shoe wardrobe for this fall.
4

Cute Clogs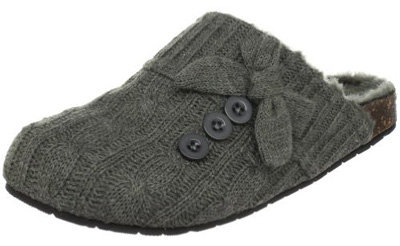 Price: $39.95 at amazon.com
Sassy, furry fun, all rolled into one! The Brie knitted slip-on shoes from Madden Girl are perfect for all your loungy looks this season. Slip into this stylish clog, and slip into pure comfort! This cozy clog looks like your favorite cable-knit sweater, with a charming bow and button detail over the foot. Your friends will all be raving over your cute clogs!
5

Converse All Star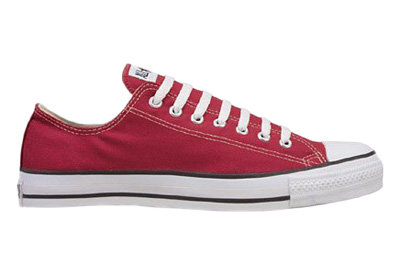 Price: $38.99 at amazon.com
Converse all stars are the ultimate MUST- HAVE shoes for teens! I have four pairs myself and love wearing them! The bright red color of this particular pair will cheer up your day. I love the classic design that has changed in years, yet never goes out of style!
6

Preppy Pumps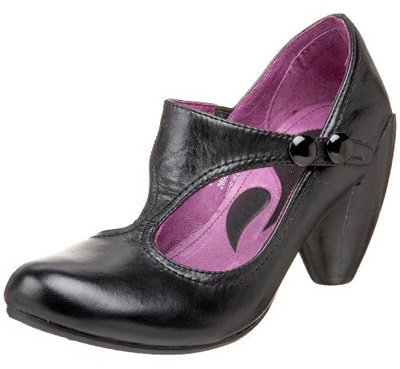 Price: $22.99 at amazon.com
These pumps are so stylish with a chunky heel! You will be the cutest gal at the party in these sweet little things! Black is classy and sophisticated, yet super sexy. The heels are high, but not so high you can't have a good time!
7

Rainboots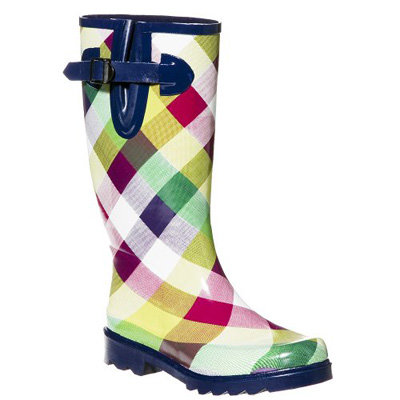 Price: $24.99 at amazon.com
With fall and the rainy weather coming on, be sure you are prepared with a pair of adorable rain boots so you can face the downpour in style! These boots make it easy! You will be the envy of all the other women with wet feet as you splash your way through puddles in cute, dry feet. The colorful plaid design will add a pop of cheer to the dreary, rainy day!
No matter your style or preference, there's a shoe here for you! When you're in your teens it's the perfect time to experiment and wear outrageously fashionable or wickedly high heels and not look silly or stupid. So have fun playing around and experimenting with style! Did you find a pair of shoes to adore today?