Photo: Dolce & Gabbana Fall-Winter 2008/2009
6 Hottest Fashion Trends for Fall-Winter 2008/2009
Style 3: The Long View Style
Designers definitely did not take a 'shortcut' this season. What's hot are mid-calf to ** floor grazing clothes**. You can even get away with not shaving your legs! Lol…
Check out the top 9 off-the-runway, "The Long View Style" clothes which grazed the runway for the designer's fall-winter collection.
---
9

Akris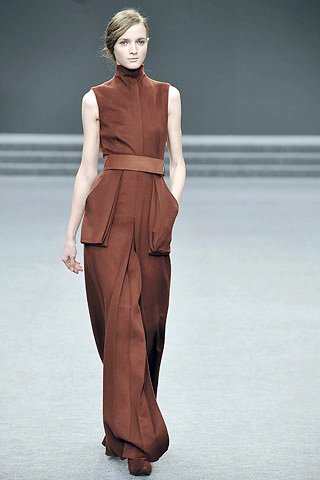 As the name implies, "The Long View" trend for this fall-winter collection includes hot, floor-grazing clothes. Albert Kriemler did a fabulous job designing this trendy Akris ensemble in a rustic color – it's stunningly elegant!
Read the latest post about Akris
---
8

Alexander Wang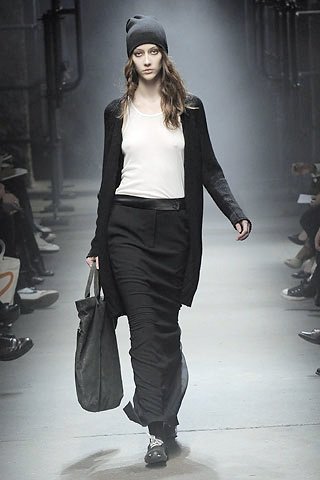 You'll definitely not trip, fashion wise, in this tailored yet chic Alexander Wang ensemble which includes a floor-grazing skirt, a long jacket and a casual tank top.
Read the latest post about Alexander Wang
---
7

Carlos Miele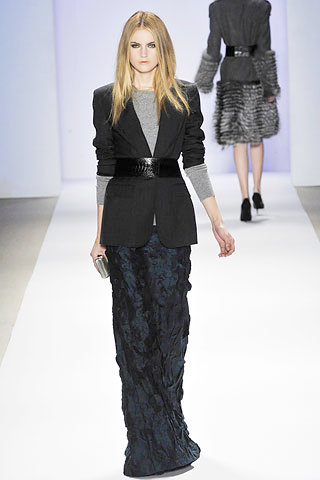 Brazilian designer Carlos Miele hits his fashion fans in just the right spot. This highly structured yet busy piece is made up of a tailored jacket, wide belt and a scrunched-up, long skirt to make up one deliciously fashionable whole.
Read the latest post about Carlos Miele
---
6

Chris Benz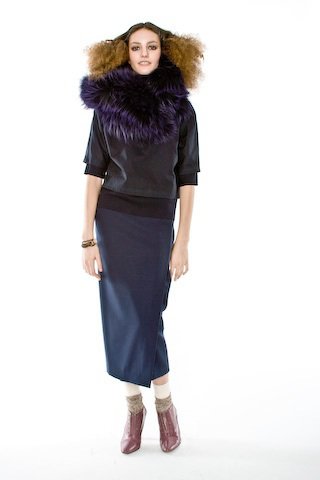 You'll definitely not look like a party-pooper in this ensemble. It reflects Chris Benz' relaxed and carefree attitude when it comes to his designs.
Read the latest post about Chris Benz
---
5

Derek Lam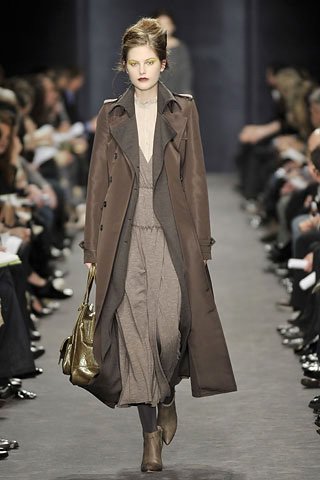 This outfit perfectly reflects Derek Lam's signature design: he chooses stiffer fabrics which hold their shape rather than mold to the wearer's body. And the effect is quite stunning, don't you think?
Read the latest post about Derek Lam
---
4

Erin Fetherston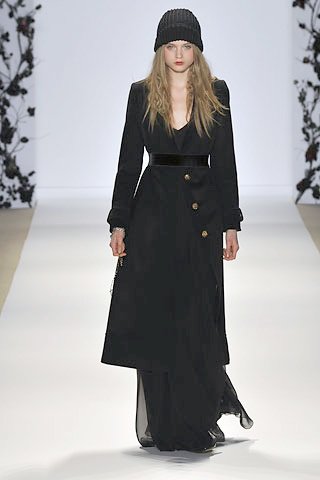 Erin Fetherston has come a long way since she first entered the fashion world in 2004, where girlish frocks became a staple in her clothes. This structured dress shows her maturity and growth as a designer.
Read the latest post about Erin Fetherston
---
3

Halston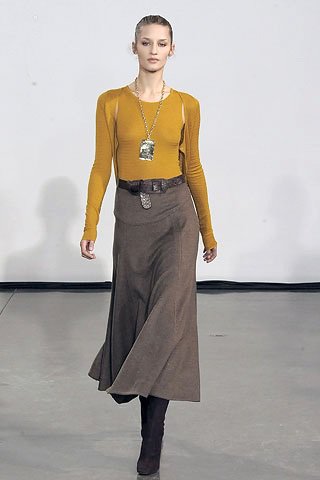 Bradley Bayou literally resurrected the Halston label – and this design just proves how successful he is! I absolutely adore every piece of this ensemble, from the fab skirt, the casual yet elegant top with jacket – and even those accessories are perfectly matched!
Read the latest post about Halston
---
2

L'Wren Scott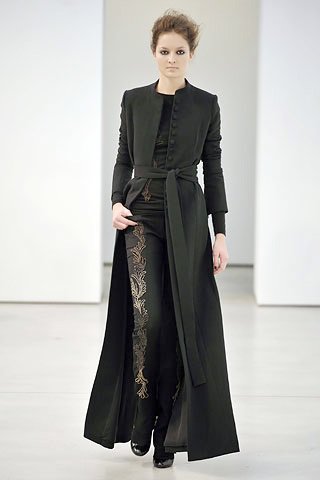 Former model L'Wren Scott sure knows how to glamorize long pants. The design on this pair of pants is edgy without being tacky – and the coat is bound to be a classic for many winters to come!
Read the latest post about L'Wren Scott
---
1

Yves Saint Laurent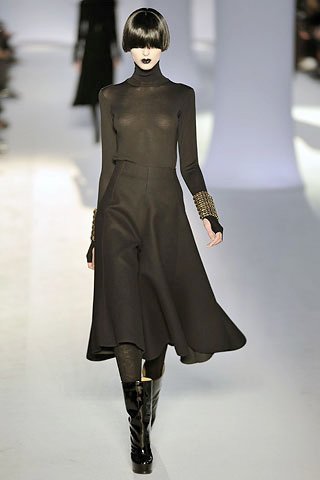 Look literally and figuratively rich in this basic black ensemble from Yves Saint Laurent. I just love how the hem of the skirt looks fab instead of frilly. This is definitely one straight-off-the-runway item that I wouldn't mind having!
Read the latest post about Yves Saint Laurent
These are the 5 other hottest fashion trends for this Fall and Winter:
• Style 1: The Belle Curves Style
• Style 2: The Country Life Style
• Style 4: The Minimalist Tendency
• Style 5: The Superhero
• Style 6: The Winter Garden
More
Popular
Recent