I love fashion books. There's nothing better than reading a good book, especially if it's packed full of amazing style ideas and fantastic fashion tips!
Now that its almost time for a wardrobe revamp, here's my top seven fashion books!
---
1

The Little Black Book of Style – Nina Garcia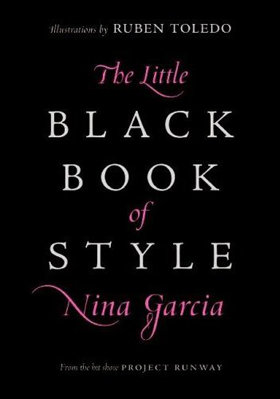 amazon.com
Have you ever flicked through Elle and wished you could dress like them? Or tried out a hot new style only to find that on you, it's not as hot? This book will solve all your problems! It's full of essential tips that every woman should know, as well as how to create your own style and feel good about yourself..it's a complete style bible, and every woman should own it!
---
2

The One Hundred – Nina Garcia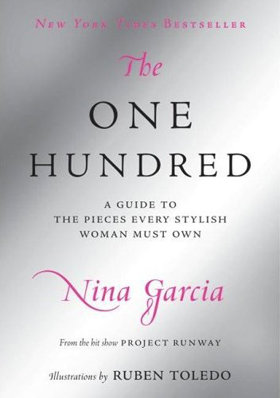 amazon.com
Need a little more than just a bible? This amazing book lists one hundred things that every woman should have in their wardrobe. As well as what you need to buy, the book will tell you how to wear it, what to team it with and even some great facts about that item! It even features illustrations by Ruben Toledo, and advice from Nina's many fashion friends.
3

That Extra Half Inch – Victoria Beckham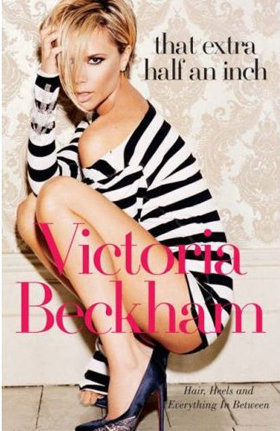 amazon.com
There isn't a woman alive who doesn't wonder how Victoria Beckham's fashion sense is so keen, so I was eager to read this! Victoria oozes confidence and teaches you how to do the same, including tips on how to accessorize, what to wear on holiday and even the best outfit for the school run. A very practical but also amazingly useful book, written by the first lady of fashion herself!
---
4

Fierce Style: How to Be Your Most Fabulous Self – Siriano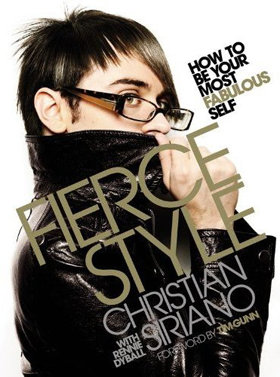 amazon.com
The youngest designer to win Project Runway, Christian Siriano certainly has a lot to be proud of! This book teaches you how to look, act, feel and be fierce all the time, as well as documenting some of his own journey to his dream. It's so inspiring, and teaches you to follow your dreams, as well as giving you a boost of confidence and telling you how to dress. Worthy of a place on any bookshelf!
---
5

The Style Strategy – Nina Garcia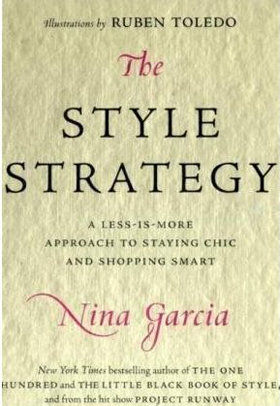 amazon.com
This is the book for women on a budget. Nina teaches that looking great isn't about having money, but looking amazing without splashing too much cash. You won't believe you can get such gorgeous high street looks on such a budget until you've seen Nina do it, so this is definitely one to buy if you don't have an unlimited bank balance!
---
6

Style a to Zoe – Rachel Zoe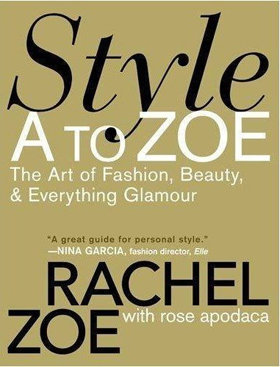 amazon.com
With a client list including Cameron Diaz, Lindsey Lohan and Mischa Barton, Rachel Zoe is one woman who knows exactly how to dress others, regardless of the situation. Here she shares her best tips, including how to develop your own style, as well as home decoration and house party tips. It's also all kept surprisingly affordable! This is an amazing book, which will have you looking like you've just stepped off the red carpet!
---
7

A Guide to Quality, Taste and Style – Tim Gunn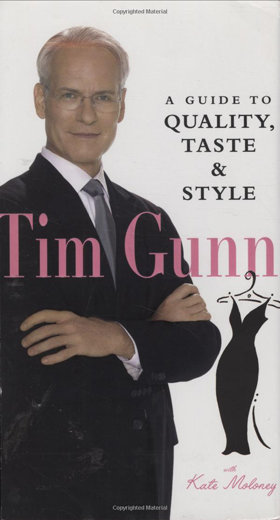 amazon.com
Anyone whose watched Project Runway will recognize Tim's name, and after the huge success of his TV show "Tim Gunn's Guide to Style", he's decided to release his tips on paper. Whatever your age, style or hang up, Tim can make you look gorgeous, basing his solutions on the ten core items that every woman should possess.
So whether you want an all round style guide, style on a budget or the confidence to try new things, there is a well written and stylish guide out there for you!
Have you found a fashion book that has changed your wardrobe? Please let me know!
More
---
Comments
Popular
Recent