Is your house looking a bit dull? Are you bored with the same old furnishings? Here are some simple and quick tips to brighten up your home.
---
1

Make a Curtain Headboard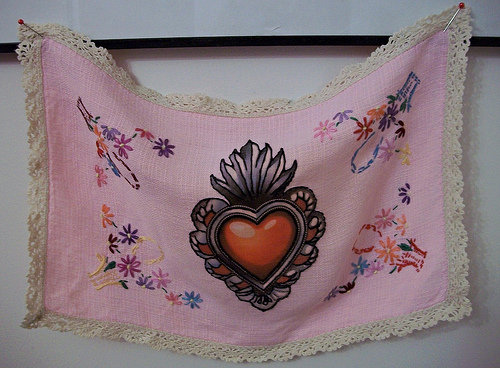 I've been wanting a bedstead to make my bed look smarter, but haven't found one I like. Instead, I took a curtain sample I picked up from a home furnishings shop and hung it behind the bed. Very little work involved, and it makes my bedroom look super-smart.
Photo Credit: ArtDecAdeNcE
2

Cover the Sofa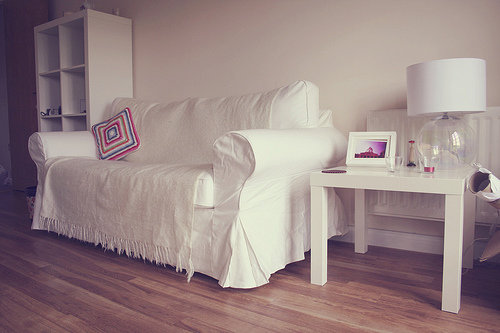 Sofa looking a bit shabby? Buy a fabric remnant and toss it over the sofa. I covered my boring (but free) leatherette sofa with a piece of chocolate fake fur I picked up for a couple of euros. No sewing involved and feels lovely to sit on.
Photo Credit: b4be
---
3

Hang Fabric as Wall Art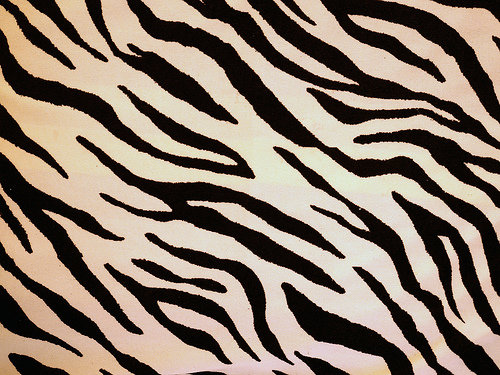 Want a cheap 'painting' to spruce up a plain wall? Buy a plain canvas, get a piece of patterned fabric (if you're like me, you'll have a stash you've been collecting), and staple it round the canvas. Hey presto, a work of art in minutes!
Photo Credit: Mamluke
---
4

Paint!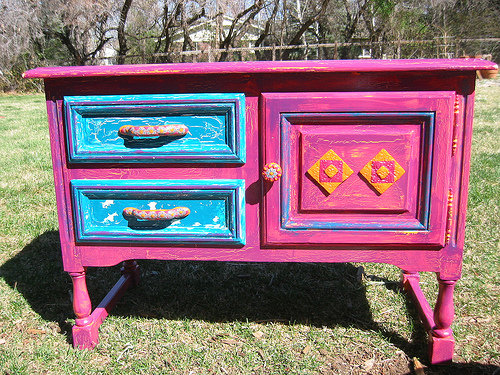 Inherited some bookshelves or tables that you don't much like? Give them a coat of paint. Don't worry if the result is a bit rough, just pass it off as a shabby chicfurniture makeover.
Photo Credit: Lynda Sandoval
---
5

Cover Your Dining Room Chairs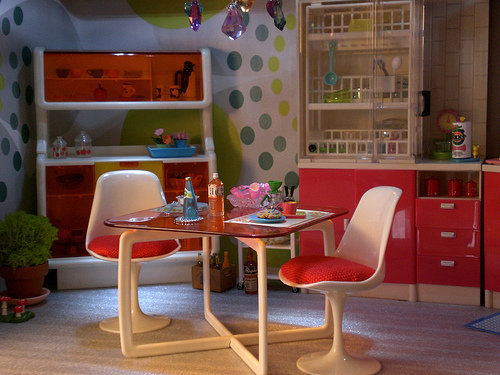 Dull dining room chairs? Cover them with some cool fabric. I got hold of some leopard print fake fur and turned my chairs from frightful to fab (yes, someone had deemed it a good idea to cover them in pink material with black spots. My eyes, my eyes!)
Photo Credit: Paulinou
---
6

Make a Clothesline Art Decor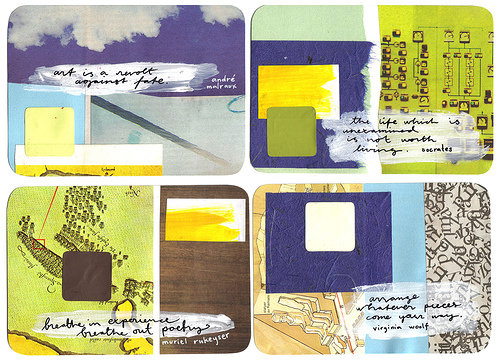 Get bored with looking at the same old things? Collect postcards –-- pick them up at market stalls or collect the free advertising cards. Clip them to a piece of string or ribbon, hang it on the wall, and when you get bored simply change them around.
Photo Credit: tisdagsregn
---
7

Display Interesting Things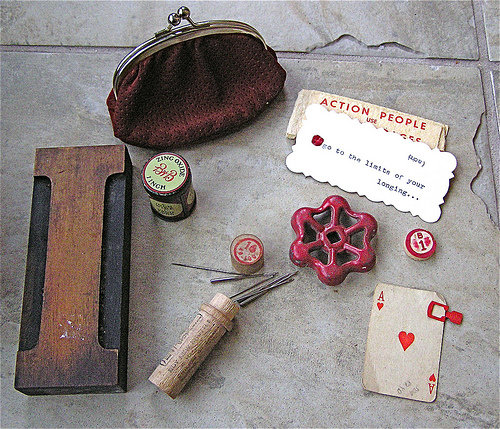 Make your very own art display. Place found objects on a desk, and arrange them to your satisfaction. You can include anything, swap things when you feel like it --– it's your own taste that matters.
Photo Credit: dailypoetics
I hope this has inspired you. Do you plan to try any of my ideas? How have you cheered up your own house without spending too much time or money?
Top Photo Credit: tisdagsregn
---
Popular
Related
Recent