We may be in the midst of a global recession, but that's no reason to ignore your desire for newhome décor! In fact, spending money on goodies for your home will help stimulate the economy, right? Of course, you'll want to spend only what you have to decorate the way you want! How can you be frugal and still get the décor of your dreams? I can help! Here's my list of the tried and true places to decorate on a budget!
---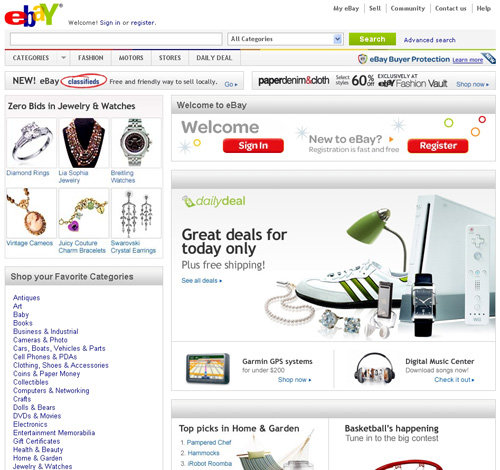 If you can't find it on eBay, then it probably doesn't exist! Whether you're hunting for the last antique tea-cup to complete your set, or a Tiffany lamp or your foyer, or a one-of-a-kind throw pillow, eBay has everything… and possibly more than everything! If you can't find it, you can even post to eBay's Want-It-Now section, and let the sellers come to you! Be careful to only purchase from buyers with good feedback scores, and look out for shipping costs, to make sure you're really getting the best deal!
---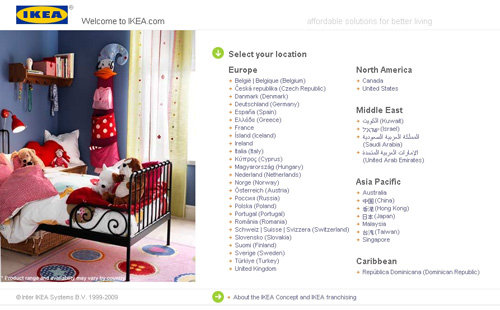 There's a reason IKEA is successful all over the world. Their products are unique, modern, and best of all, affordable! If you can, go online to choose the items you want, then go to a store in person to see them and purchase them yourself. This will save you a lot of money on shipping and handling, and shopping at IKEA is always fun!
---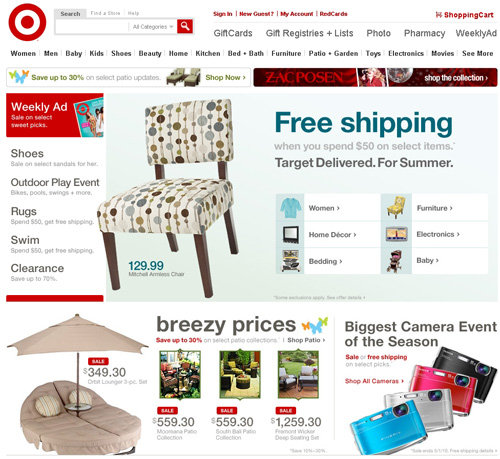 Who doesn't love all of décor items you can buy at Target? If you're looking for decorate on a budget, this is one place to look, and they have so many locations, there's bound to be one nearby. If not, buy online! They have everything, from picture frames to bath towels to candles, and it's all stylish and reasonably priced.
---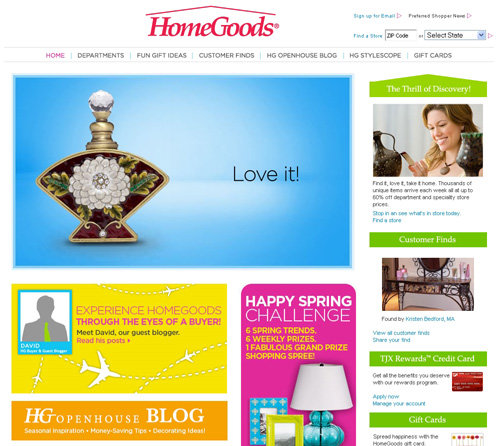 This is hands-down one of my very favorite places to shop for home décor! I love Home Goods because they carry designer name brands and specialty one-offs at a fraction of the price of other retailers. Whenever I'm looking for something unique, I shop here first. And they have everything for your home, like bedding, wall art, kitchen stuff, even gourmet goodies!
---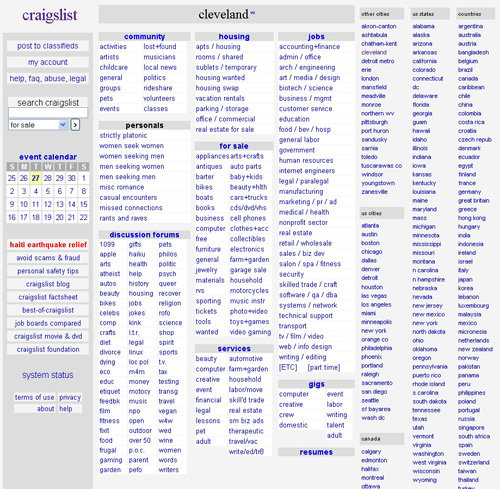 If you can't afford to buy new, or you want to keep your money local, you ought to check out the craigslist page for your area. You can find just about anything you're looking for from local sellers, and at very reasonable process! It's kind of like a big online garage sale. This is where I found my daughter's Pottery Barn kids quilt set for only $50!
---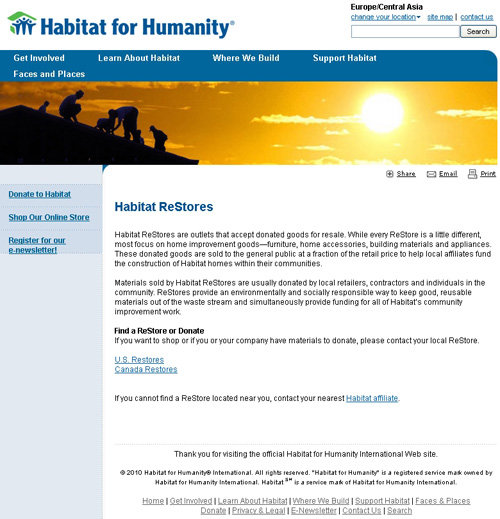 Habitat for Humanity is one of my favorite causes. They build home for low-income families, and the families even get to help build! One way Habitat raises money for the plots of land and building supplies is through their ReStore stores. People donate new and gently used home repair and décor items, and ReStore sells them for a low price. All proceeds benefit Habitat, so it's a win-win — you get décor items at a discount, and Habitat can build another home for another family!
---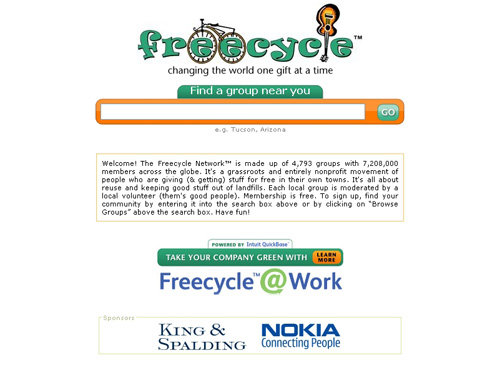 This is just like craigslist in that it's local and online, but it's even better than craigslist because everything listed is free! If you do choose to take an item, simply keep the good karma going by donating something else you have but don't want…
---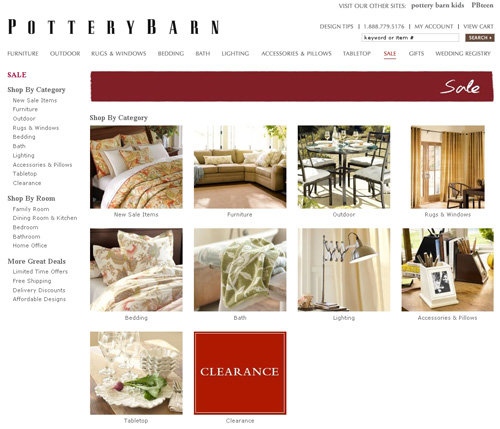 I absolutely adore Pottery Barn's furniture and décor, but it's usually a little more than I'm willing to spend, so I visit their outlet store and clearance section often! The clearance section of their website is another great place to decorate on a budget! Be sure to check the site often, though, since new sale and discontinued items are posted all the time!
---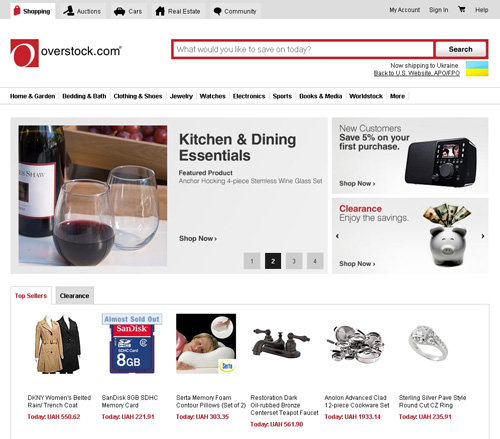 Overstock.com has everything you could possibly want to buy, and not just décor. They have all sorts of designer brand items at very low prices, and best of all, unlike other home décor websites, shipping is free (for your first order). You can browse different categories, or search for a particular item.
---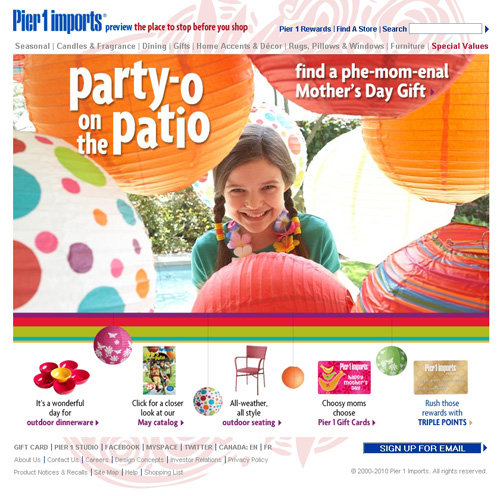 Pier One has been one of my favorite places for home décor on a budget since I got my first flat. Since they import home décor and furniture from around the world, in so many different styles, there's always something interesting to see, get ideas from, and buy! And their regular prices are so fair, you don't have to wait for a sale! Although… their sales are pretty fantastic, too!
Locally, you should also check out thrift stores, consignment shops, and designer outlets, if you're looking to decorate on a budget. I've gotten a lot of great candles, photo frames, throw pillows, and wall art at the thrift store for a steal! Which of these décor places do you like best? Or is there another place you know of that helps you decorate (on a budget!) that you'd like to share? Please let me know!
Top Photo Credit: Twiggs in Lisbon
More
Popular
Recent