Fall will soon be here and we'll be putting up our summer décor in exchange for the glorious season of autumn. Along with the changing of decorations, you might want to change some paint colors or rearrange some furniture. There are certain things I love to do with the changing of seasons, and here are my ideas for you to enjoy. Who knows, you might find something you want to try!
---
1

Your Yard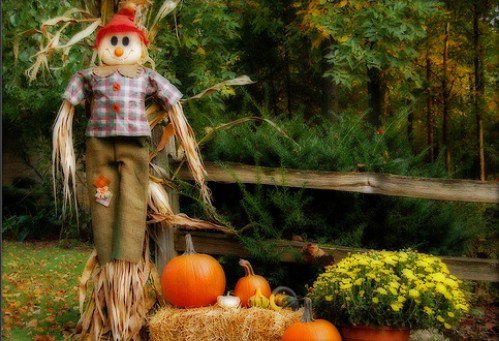 Photo Credit: wishymom (Stephanie Wallace Photography)
What are the first thing people see when they arrive at your house? Your yard! Treat them to a nice visual surprise by decorating your yard, porch, or walkway with fresh, pretty decorations.
2

Foyer Table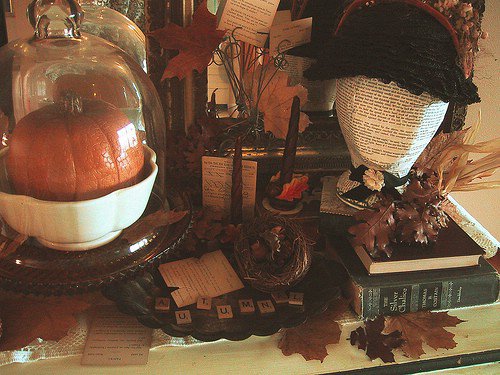 Photo Credit: bewitchedmagic
As soon as your guests arrive inside, they are greeted at the front door. If you have a foyer and a welcoming table or bench, decorate it with seasonal items. Use your imagination! Just keep it clean and original. Your guests will be impressed.
---
3

Flowers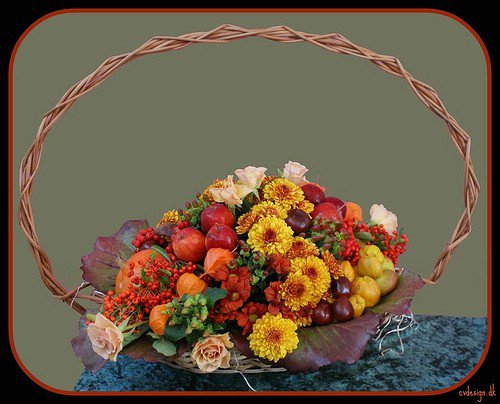 Photo Credit: cvdesign.dk
An easy way to bring the outside indoors is by using flowers. You can place them in baskets, vases, or unusual containers like hallowed out fruit. These are great conversations starters.
---
4

Quilts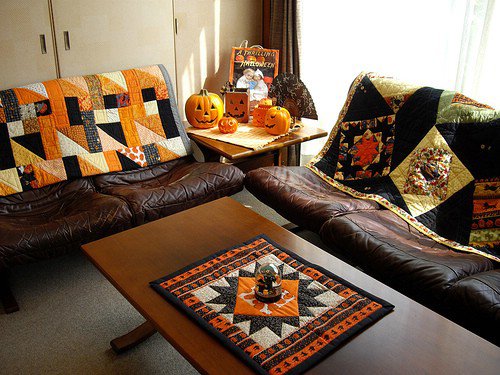 Photo Credit: Pine57
Crisp, cool weather means warm, snuggly quilts. Add color and jazz to your décor with fall inspired blankets. If you don't own a homemade quilt, they are easy to find at retailers where home products are for sell. You are lucky if you live near an Amish community. They have awesome quilts for sell!
---
5

Swags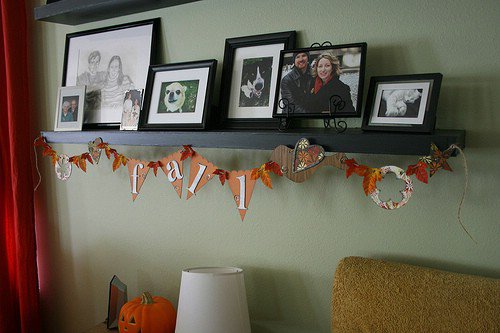 Photo Credit: FroggyMonkey
Swags are easy to hang everywhere! Above curtains, beds, mirrors, and pictures. You can also hang them from the bottom of shelves or window frames. The photos in this picture simply add luster to the adorable swag!
---
6

Curtains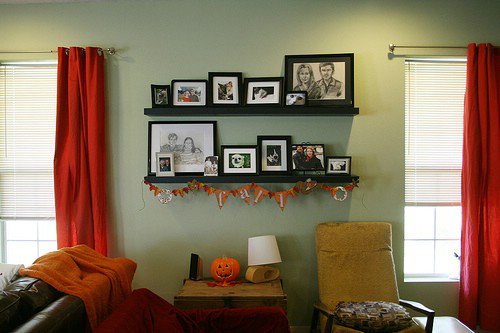 Photo Credit: FroggyMonkey
This photo shows how beautifully colors add so much beauty to your room décor! The color choice pulls the whole look together, as well as adds just the right "POP" to this room. Remove the fall swag and change out the curtains and the blanket, and you are ready for a new season!
---
7

Candles and Color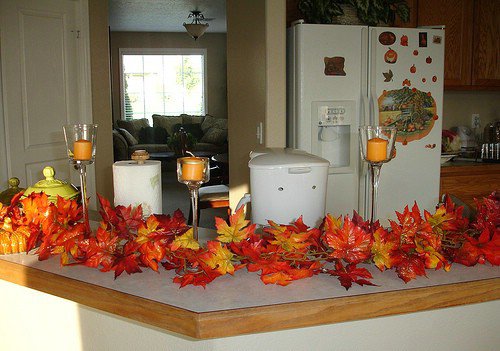 Photo Credit: susankinidaho
The colors in this photo are beautiful. When season changes, all you need to do is change the candles to your favorite holiday color. The fall leaves can be replaced with holiday swag with matching or complimenting colors of your candles. Now, you have a new look and are ready for the next season!
What do you do in your home for fall decorating? Share your ideas, pl
Top Photo Credit: DaDaAce
---
Popular
Related
Recent