8 Beautiful Vases for Your Home ...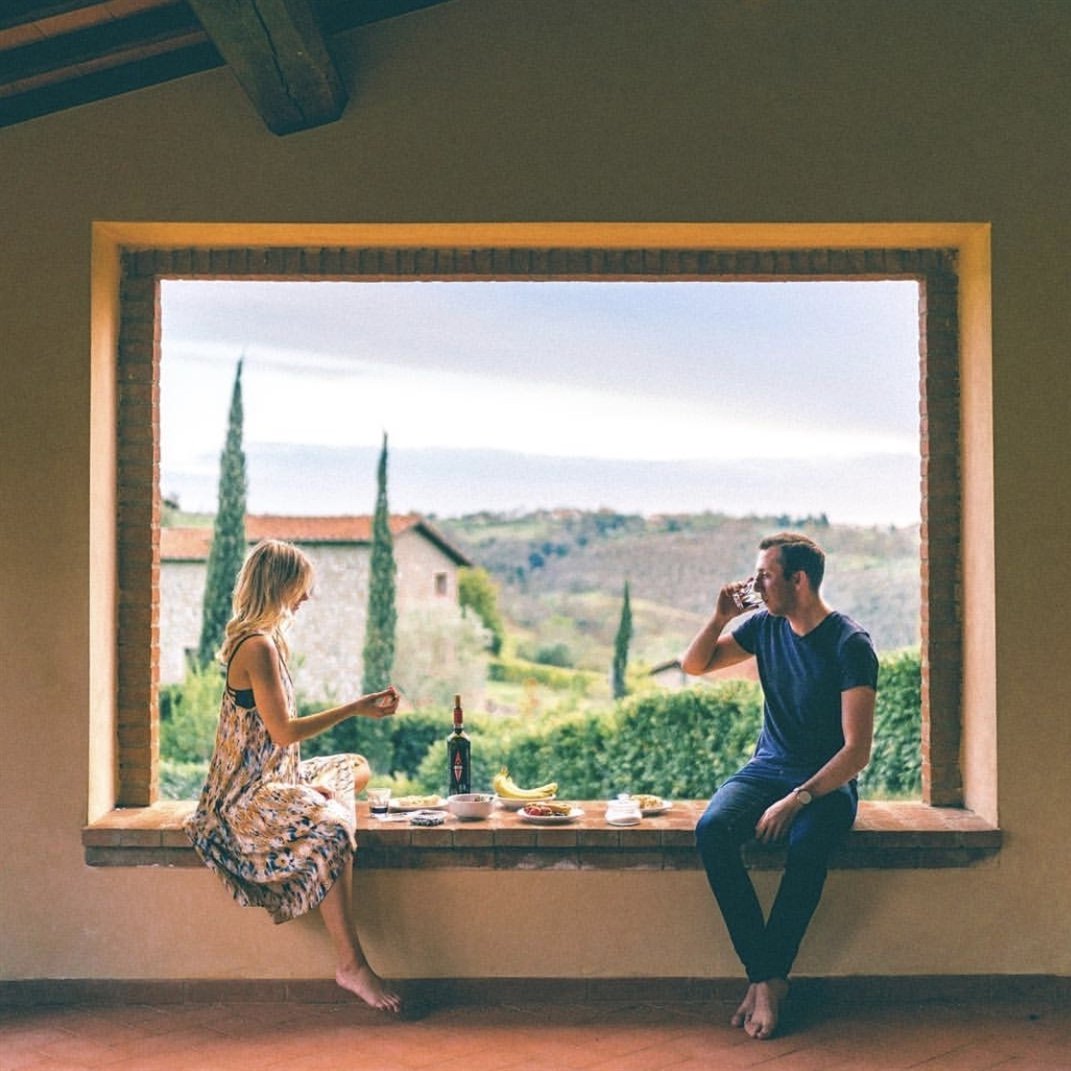 You've heard it said before, a man's home is his palace. So if your home is your palace, why not decorate it as one? Vases are a lovely way to create some diversity and add charm in any room of your home. You can put flowers, plants or shells and rocks inside them. Or leave them as a centerpiece all on their own. Here are 8 beautiful vases to get you started!
1.

Chocolate and Blue Swirl Vase
Price: $25.95 at amazon.com
This vase is absolutely gorgeous! I love the two colors swirling together and the way the rich, sophisticated brown contrasts with the icy, cool blue. This will definitely make a lovely focal piece of art for your home!
Price: $13.50 at amazon.com
I love the cool square shape and design of this vase! Here's an idea: instead of putting flowers in it, fill it with colored glass stones or marbles. Then you could place smaller vases or candles around it and have a cute littler centerpiece! Lovely!
Price: $39.00 at amazon.com
If you love modern art, this is the vase for you! Gorgeous multicolor hand-blown glass catches your eye right away and the unique design of this vase is quite fascinating. I particularly love the pop of red at the bottom!
Price: $16.00 at amazon.com
So delicate and graceful! I love the crystal rose; it adds the perfect woman's touch! This vase would be pretty with a single rose in it as a dining table centerpiece or maybe placed on a greeting table in the front hall.
Price: $59.99 at amazon.com
Now here is one type of vase you don't see very often. A floor vase that looks like bamboo! How unique, yet strangely pretty. You could stand it up in a corner, or place it beside a table in the hall. Be creative and this could be your most valuable decorative piece yet!
Price: $39.95 at amazon.com
How adorable! The bright colors of these vases will brighten any room! You could even place them on a patio or in an indoor garden. These vases are an 11 on a scale of 1-10 on the cuteness factor!
Price: $24.99 at amazon.com
Is your home decorated with a medieval or Egyptian theme? Then these vases will add the perfect finishing touch! I love the gold necks on deep green glass, the two colors seem almost made for each other. Set of three vases includes a tray to set them on.
Price: $19.99 at amazon.com
I LOVE the gorgeous shade of turquoise swirled into a crisp white on this vase! It's so artistic and very chic. Perfect for a bathroom, or maybe as a poolside table centerpiece. It's sure to draw the eye no matter where you place it!
Vases can offer you a way to tweak the deco in a room or change the whole style without breaking your buck. Look around and experiment with different textures and designs and shapes of vases. We now have such a diversity of colors available to us that you don't have to settle for clear or white anymore! Vases have gone from being functional to leading the way into modern art as we know it today! Do you have a favorite vase out of these lovely designs?
{{#comments_count}} Show Commnents ({{comments_count}}) {{/comments_count}}