I love windows! The more I have in my house, the better. But a plain, undressed window is about the most ugly thing I know. I love life and color with my windows. So, here are a few windows to help you make your windows a beauty to behold.
---
1

Valance & Sheer Curtains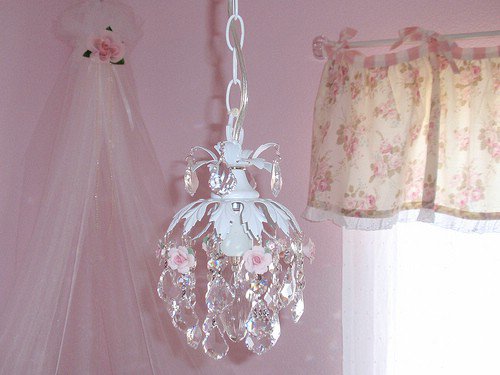 Photo Credit: eg2006
If you're looking for a sweet, or romantic look, go for sheer curtains with a coordinating valance over the top. If you're worried about privacy, install some blinds under the curtains to let down at night. In the day, they will be hidden under the valance.
---
2

Hanging Decorations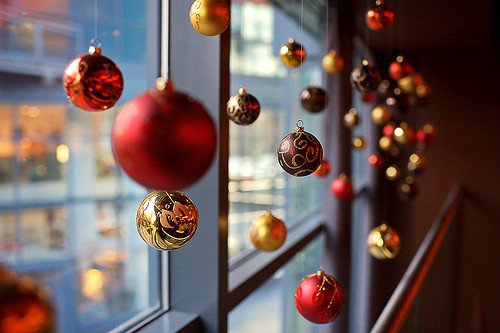 Photo Credit: mahonyweb
If you like things a little different around the house, try this idea! Hang different items from fishing line at varying lengths in front of the window. For Christmas, try ball ornaments like what is pictured, when Easter comes, you can use eggs, wintertime can be snowflakes, and whatever else you like. One idea I had for spring was flowers to match the decor in my room. Imagination is key to decorating!
3

Roman Shades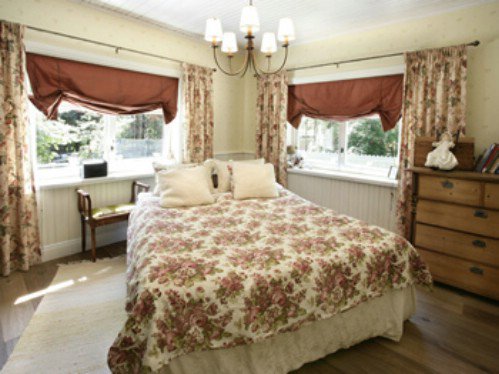 Photo Credit: sewingshades
Roman shades are back in style and add a lot of detail and visual interest to your room. You can easily make them out of matching fabric to the rest of your room decor, or buy them in many different styles, including bamboo.
---
4

Customized Curtains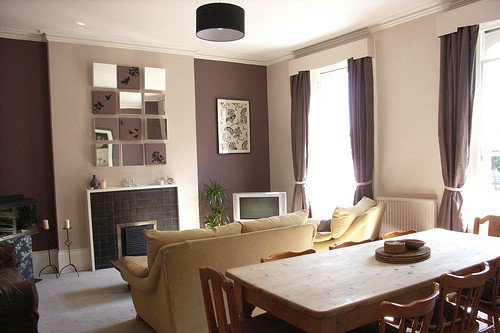 Photo Credit: joannathornhillportfolio
Who says you have to stick to whatever you can find at the store that will match your room? Why not make your own? Hgtv.com has many ideas for easily making your own curtains and window treatments.
---
5

Layer Fabrics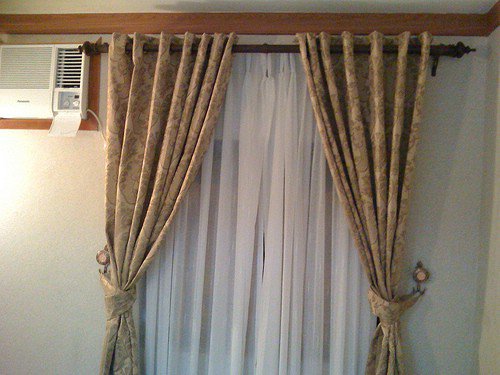 Photo Credit: ecolanta
Layering a solid over a sheer and a valance or scarf over that will give you the ultimate, elegant look. No blinds needed!
---
6

Lace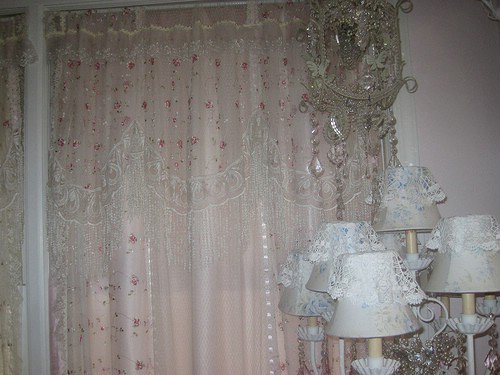 Photo Credit: mylulabelles
There is nothing so timeless and romantic as lace curtains. They go with just about anything and are so beautiful! They would go well in a bedroom decorated with roses or other flowers. What do you think?
---
7

Flowers over My Window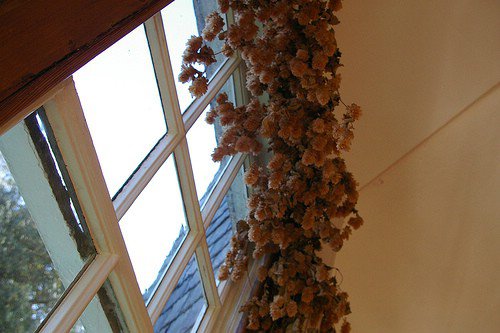 Photo Credit: Camilla Tillson
Whether they are real, dried flowers like is pictured, or some of the flower swags you can buy, they make beautiful window decorations! I have some over my windows in the bedroom, and think that add to the romantic atmosphere. It is also very pretty when you add white Christmas lights among the flowers!
Windows have now become a focal point in decorating trends, so hop on board and get your windows cracking...not literally, though! How do you decorate your windows to make a statement?
Top Photo Credit: annalea hart
More
---
Popular
Recent