Animal prints are all over the catwalks this season, showing up all over dresses, handbags, shoes, and more… and they're also hot for home décor, too! But why settle for the same zebra-stripe throw or cheetah-print pillows everyone else has? Find something unique, like these 7 animal-print home décor items…
---
1

Pottery Barn Seahorse Jacquard Bath Towels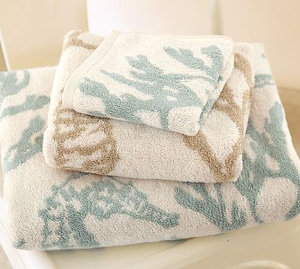 Price: $9.00 - $39.00 at potterybarn.com
Most animal prints are earth-tones, drabs, dull… but these sea animals prints are anything but! I love the sandy brown and delicate blue. Mix and match with other ocean-tones and bit of coral to complete change your bathroom over!
---
2

Crate & Barrel Cameroon Rectangular Pillow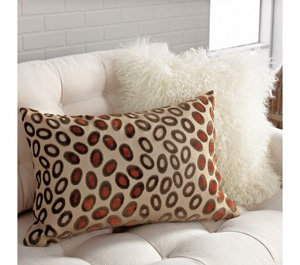 Price: $59.95 at crateandbarrel.com
While this pillow is obviously inspired by animal-print, it's not specific to one animal, so it's perfect for tying a room full of prints and textures together! I love the lush, rich velvet and the gorgeous earth colors…
---
3

Pier 1 Beaded Giraffe Pillow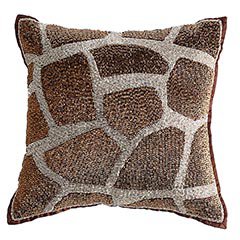 Price: $19.88 at pier1.com
Giraffe print is so pretty, and so hard to find! But this pillow makes up for that will loads of beaded, glittery opulence. Add to any room for an instant pop of color and texture. I'd add this to any neutral-tone room with an ikat or safari tone. Don't like giraffe prints? No worries! This same pillow is available in zebra print, too…
---
4

Pier 1 Zahir Storage Bench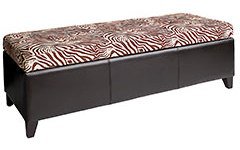 Price: $299.95 at pier1.com
What an ideal way to add a little animal print to a room without over-doing it! Add to an entry way with a large, ornate wood-framed mirror… or add to the foot of a bed with a neutral duvet… or slide it under a window near a dark wood book-case… so many ways to use it!
---
5

World Market Zebra Border Wool Rug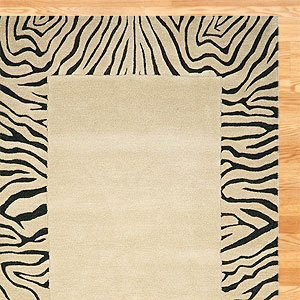 Price: $$139.99 to $759.99 at worldmarket.com
Subtle but eye-catching, soft yet tough, this 100% wool rug will add flair to any space, under a sofa, in the foyer, you name it! I love the realistic-looking zebra print border (and entire rug of it would have been too much) and the creamy ecru background…
---
6

Anthropologie Freckled Fish Bolster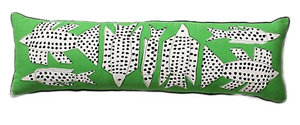 Price: $98.00 at anthropologie.com
Well, this is different! This long, narrow pillow features a school of spotted fish on a bright green background with black piping. If the green isn't to your liking, try the bright orange color, instead. Or pair them together for an eye-catching animal-print décor!
7

Anthropologie Savannah Story Bust, Gazelle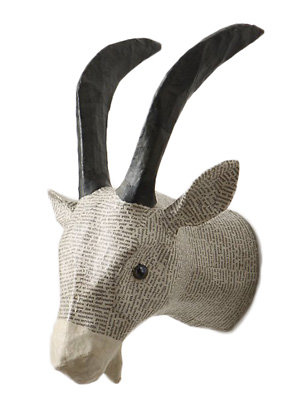 Price: $68.00 at anthropologie.com
Animal heads may be fine for decorating old-world den walls, but this papier-mâché is so much more charming and unique! He's made of recycled cement bags and covered in repurposed French book pages. If Mr. Gazelle doesn't strike your fancy, there's also a rhino, giraffe, or zebra… or you could hang them all together for your own cruelty-free menagerie!
I'm so glad I found all of these unique animal-print home décor accessories! I love the papier-mâché animal heads, and the beaded pillows from Pier 1! Which of these animal-print décor items do you like best? How would you display them? Please let me know!
---
Popular
Related
Recent