Create a home office tailored just for you! It's your home, and it's your office. Why cookie cut your space like everyone else? Make it fit your needs and your likes! Below, I have listed some tips on making your space, well, YOURS!
---
1

Look beyond the Desk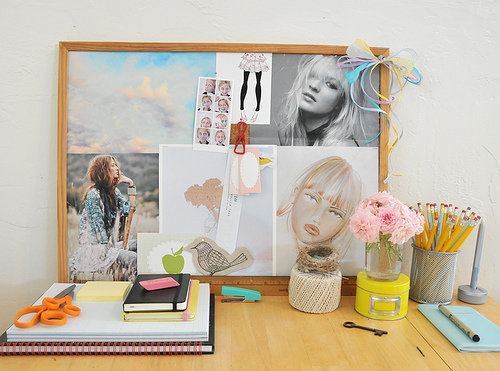 Photo Credit: Creature Comforts
You probably need more then a desk. Think about shelves, storage, and drawers. Maybe you need lots of space? Think of using a larger table instead of a small desk.
---
2

Declutter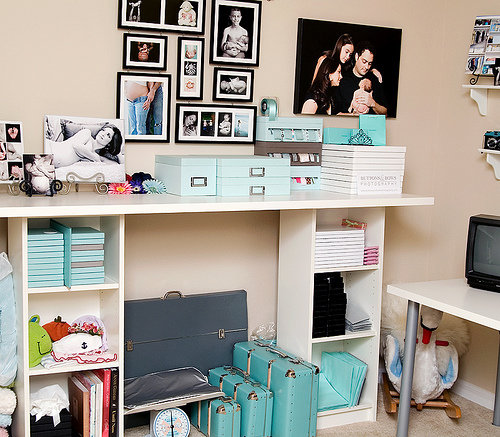 Photo Credit: shutterblog
Have a space for every thing, and know where you keep it when not in use. Label drawers and shelves. If you are using a filing cabinet, label all your folders. Use permanent markers for lasting work.
---
3

Pens and Pencils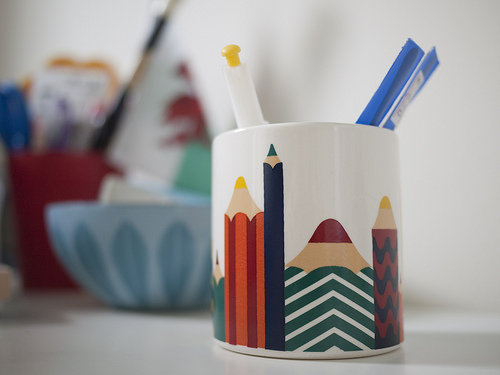 Photo Credit: migi328
Break down and buy good quality pens. The cheap ones just aren't worth the frustrations! Buy a pen organizer, and ditch the coffee cup you have been using. Your desk will look more professional and help you feel more important.
---
4

Choose Paint You Love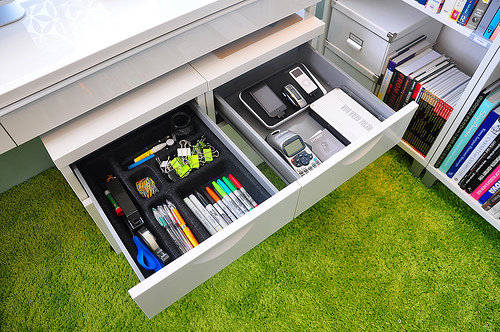 Photo Credit: TypeFiend
Paint your area a color you love. Is your favorite color pink? Then have a pink office! Are you fond of lime green? Use splashes of lime in prominent places. You will smile every time you get a glimpse of that green!
---
5

Get a Special Chair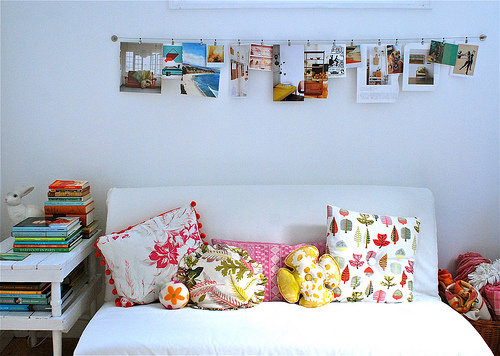 Photo Credit: sfgirlbybay
It's nice to have a chair that is only yours! A reading chair is a nice addition to your space. You read, study, or simply drink your morning coffee while you look over the news paper. Or if there is room, how about a small couch?
---
6

Decorate with Pictures That Inspire You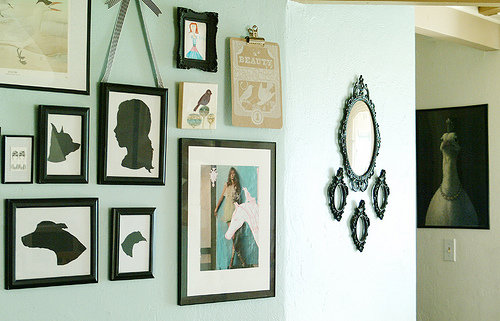 Photo Credit: Creature Comforts
No matter why you have a home office, you need inspiration to encourage your work. If the pictures hanging around on the walls bother you, or cause you to daydream, remove them. Your work space should compliment your work needs, unless you are a writer and you need the daydreaming!
---
7

Keep Your Space Clean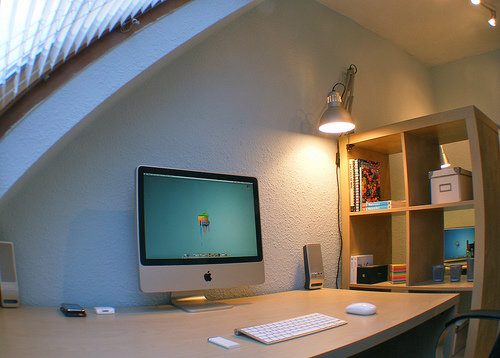 Photo Credit: purplelime
Who want to work in clutter? Even your essential items, such as routers or chargers, can be hidden in a cabinet or drawer. When you are organized, you mind is free to concentrate on work, not on the clutter surrounding you.
Do you have a home office you are remodeling? What did you do to update?
Top Photo Credit: cottonblue
More
Popular
Recent