After the couch and TV, I'd say the coffee table come next in line to fulfilling living room furniture. What does your coffee or sofa table say about you? Are you elegant, relaxed, country, or carefree? Here is my list of coffee tables that make a room more inviting. Why not keep reading and find out if you agree?
---
1

Antique White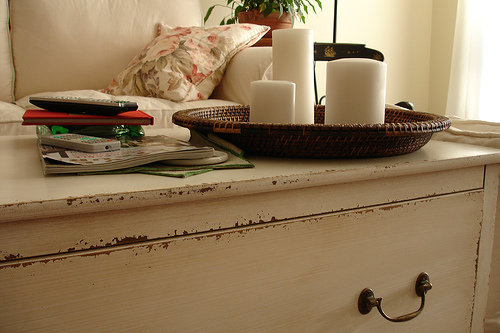 Photo Credit: MASolari
If you like a shabby chic look, this coffee table would be great. I love the white, "sanded" worn look of the paint. The antique look hardware is fabulous. And the table is the perfect size.
---
2

Trunk Table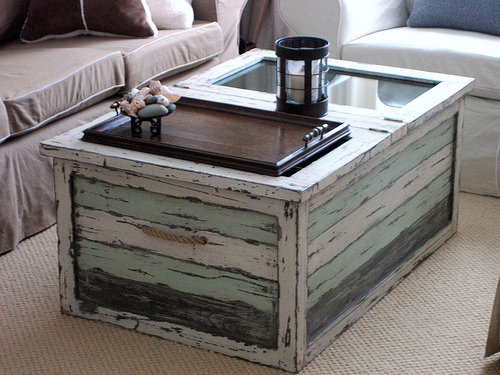 Photo Credit: L'accento
Oh, this coffee table is absolutely great! I love the aged look and colors are perfect. It's a bit country style, but the glass top adds a dignified elegance and the accessories make the table step up a notch.
---
3

Painted DIY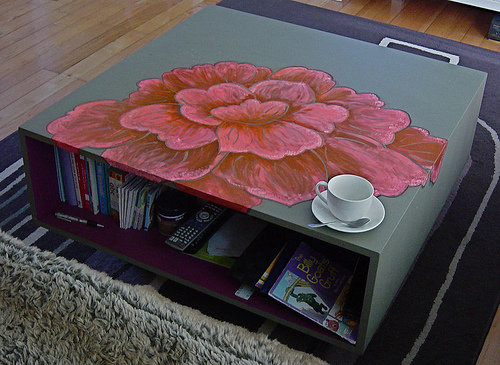 Photo Credit: Ninaribena1
You can buy tables already painted, so if you are not artistic, or if you simply do not have time to paint your own picture, shop around. Check on-line also. Or maybe, you can barter with a friend. Maybe you could offer to cook dinner all week, while your friend paints you table?
---
4

Contemprary Lacquer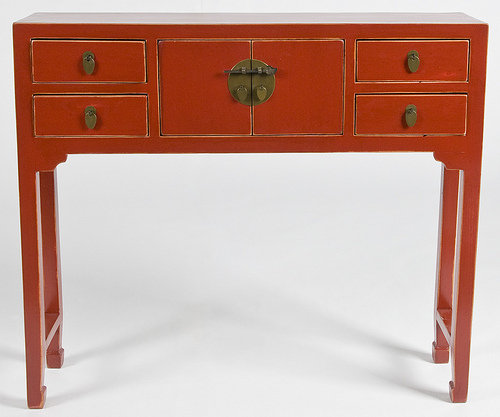 Photo Credit: Silk Road Collection
I love Chinese design and art and one day I plan to have a decorated room in the Chinese style. I will defiantly have a table similar to this one. The red color is bold, the design is simple, but at the same time it captures your attention with its elegance.
---
5

Unusual Table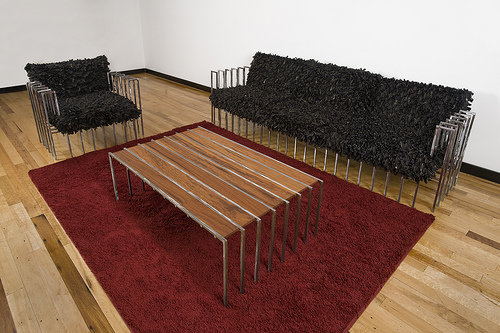 Photo Credit: BRC Designs
This is a spider table. Do you know why they call it a spider? It's made of wood and metal. You do not have to have the matching chair and couch. I don't care too much for them, but the table is unusual in a fabulous way. Everyone would be talking about my choice, wouldn't they?
---
6

Custom Designs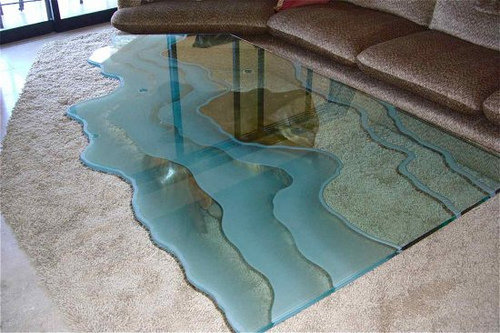 Photo Credit: Sans Soucie Art Glass Studios, Inc.
This is the coolest table I have ever seen. Honestly. Your friends and family will admire your table for years to come. And you would never want to sell. So despite the cost of a custom made table, you would be making a wise investment.
7

Country Style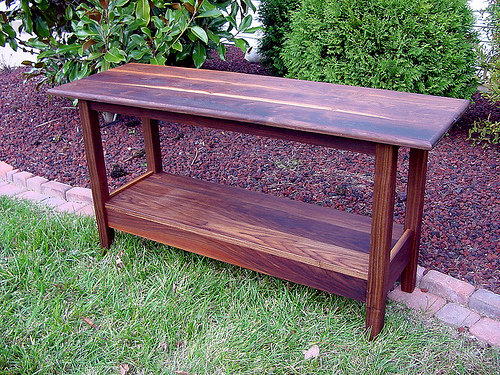 Photo Credit: donb29
Walnut is a lovely wood. It is beautiful on this table. If your style is more traditional, or country, this table will add volumes to your room décor. Please, don't ever paint wood like this!
I hope you have enjoyed browsing my selection of coffee tables! Did you find one you really loved? Which one?
Top Photo Credit: Nestled In
---
Popular
Related
Recent