How do you make your home look as if it stepped out of a Better Homes and Gardens magazine? Welllll… you don't! But, you can make it look beautiful, comfortable, and stylish with just a little work! Here is my top 7, most favorite, easy to work fashions for your home.
---
1

Use Color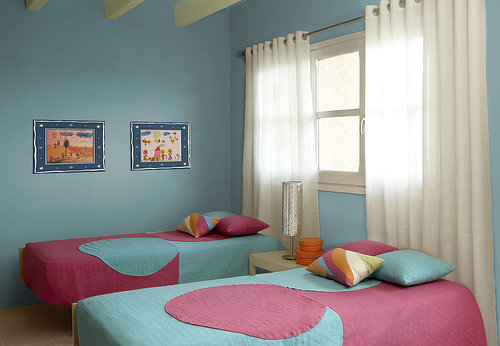 Photo Credit: destiny and design
This is the easiest way to revamp your room. If bold colors scare you, you can paint your walls white, and add pops of color with rugs, pillows, and curtains. Try a new color! Hot pink and aqua with splashes of orange really add some zip to your room.
---
2

Use Bold Curtains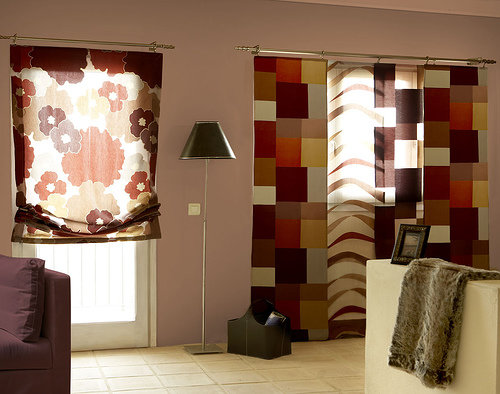 Photo Credit: destiny and design
I love curtains! You can add character to you living room, bedroom, or kitchen with a set of great curtains. If your room lacks any special architectural features, make a statement with spectacular curtains. These bold curtains are fabulous!
---
3

Decorate with the Unexpected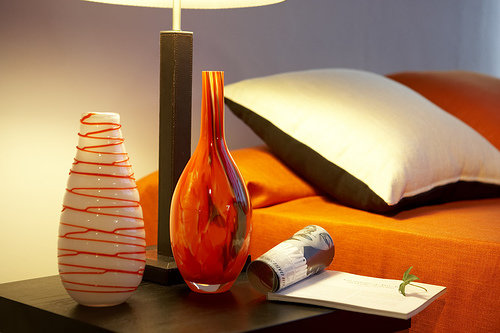 Photo Credit: destiny and design
Do you collect something unusual? Old keys? Farm pieces? Teacup? Old bottles? What an easy way to decorate! Hang your collectables, in groups of odd numbers on the wall. Or arrange in a pretty pattern on a shelf. Nice!
---
4

Wall Art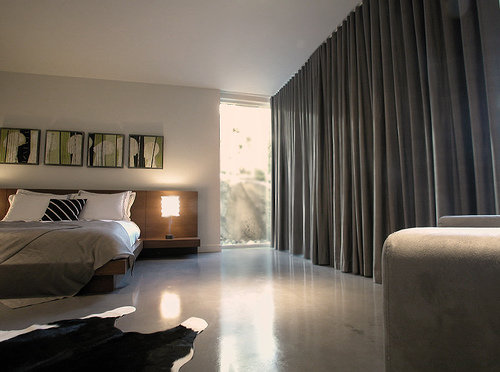 Photo Credit: Curtain Otaku
Make a grand mark in your bedroom by placing pictures in the same color family above your bed. This looks especially nice if you do not have a headboard. If you do have a great headboard, line your pictures up on the opposite wall. You'll wake up every morning with a beautiful view.
---
5

Bold Shower Curtain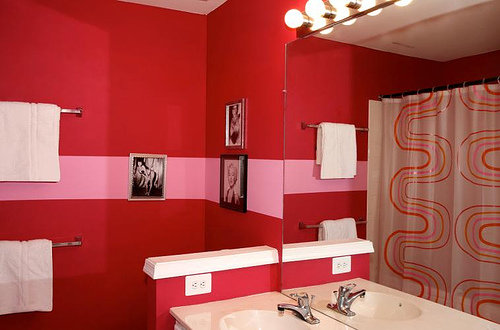 Photo Credit: oldskoolgeek
Your bathroom may be a small place, but you can add a little pizzazz with a fantastic shower curtain. Go for something really different. Stripes, checks, graffiti, anything wild! Or try large flowers, rainbows, fish, or dolphins. Go with something you love!
---
6

Mix Old with New
Photo Credit: supernativo
Don't be afraid to mix antiques with modern design. Classic looks never go out of style. A sure fire way to get people talking would be to pair antique fixtures with contemporary elements. Expect some conversation!
---
7

Go Vintage or Retro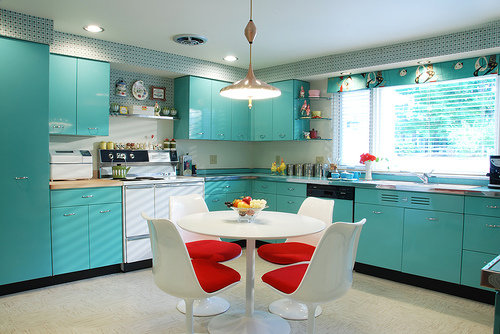 Photo Credit: 50s Pam
I love vintage and retro is so close behind they bump shoulders! This retro kitchen is absolutely fantastic. I love the colors! And the metal cabinets remind me of my childhood. The slick chairs are perfect. The only thing I might change would be changing the red cushions to orange. Maybe. I do love the red, though, don't you?
Did you like any of these ideas? Which one have you tried?
Top Photo Credit: Allard One
More
Comments
Popular
Recent