Not everyone chooses to buy a large house or can even afford this luxury. I live in a small house and have to make do with what space I have. I've also lived in an apartment in the past, which I think helped me prepare for this limited space situation. Here are my 7 tips to make an apartment look bigger.
---
7

Go Vertical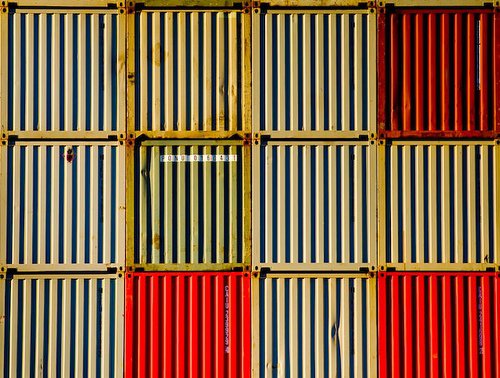 Photo Credit: Cuba Gallery
This technique can be used in a number of ways. Striped wall paper or curtains make a room seem taller, which visually creates an illusion of space. Placing an upright lamp in the corner will stretch out this tiny space and add some illumination to a dark spot as well. Having a tall, slender dresser in place of a short, wide one will greatly increase bedroom space.
---
6

Mirrors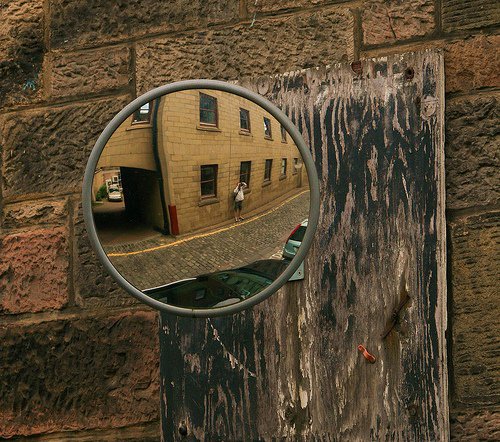 Photo Credit: Jamie.184.
As one of the oldest tricks in the book, hanging mirrors on the wall definitely create a strong appearance of additional space. If you can replace closet doors with mirrored ones, then your bedroom will seem huge in comparison to the standard plain door that was once there. This switch also eliminates the need for an upright mirror on a stand, which takes up a lot of space on its own. Placing large mirrors on walls opposite windows will bounce a reflection of outside around the room, making it seem like there are actually two windows.
---
5

Soft Hues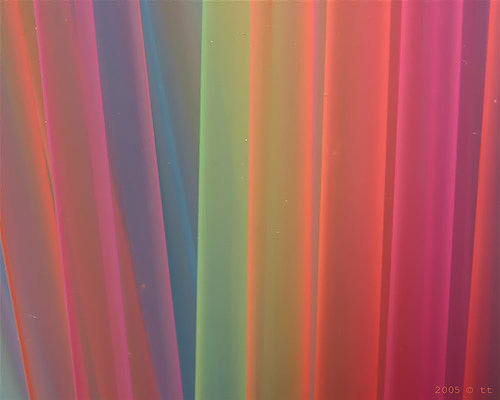 Photo Credit: stellefilanti
Using lighter colors of paint, wallpaper, curtains, and anything else you can think of will brighten up the room, thus making it appear to be more spacious. You don't have to go out and buy a new couch to replace the dark brown one you already own. Try throwing a light colored sheet over it instead and see how much of a difference this makes. Light colored curtains also make a huge difference. These are often cheap or you can make a pair from a lightly tinted set of sheets.
---
4

Bring in Some Light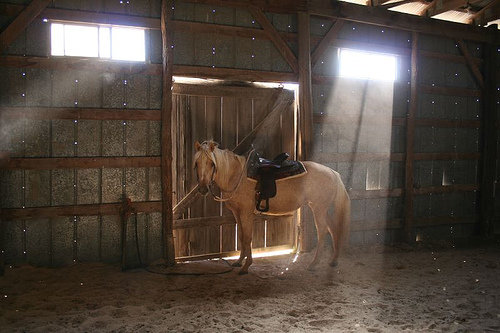 Photo Credit: Dragon Weaver
A well-lit room will seem larger than one with dark corners. If you aren't able to replace thick drapes for some sheer curtains, then try using a bit of artificial light. Placing the mirrors across from each window will also bounce the light around the room better. Mirrors behind candles or lamps will also increase the amount of light in a room for a low-cost. It's easy to find mirrors at thrift stores for cheap prices.
---
3

Reduce Barriers
Photo Credit: ©Komatoes
Not everyone is able to knock out a wall in their apartment, but there are other barrier-reducing methods. Keep doorways and windows clear of large objects. If you can put a bulky chair in the corner, then this will keep it out of the way. Constantly walking around objects can be irritating and distracting at the same time. Having open space with unbroken lines creates a more fluid area.
---
2

Use Space-saving Methods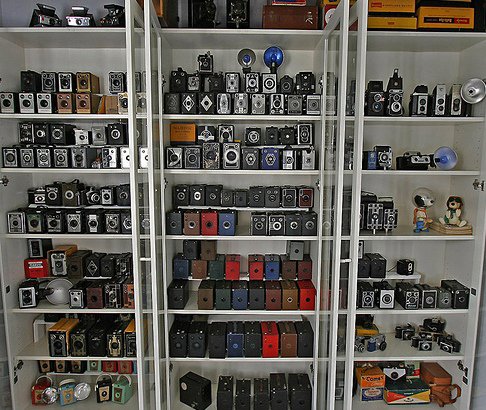 Photo Credit: Inspiredphotos
Too bad houses aren't equipped with appliances and furniture that neatly tuck into the walls when not in use, the way futuristic movies show them doing. I would love to have a Murphy bed that went right into the closet when I don't need it. There are much cheaper ways to save space in an apartment. Storage units that can roll under the bed are huge space savers. I have a rolling drawer that holds my shoes and other accessories. These are items I use, but not regularly. Having tall shelves allows you plenty of room to store items and utilizes space that would otherwise go unused.
---
1

Less is More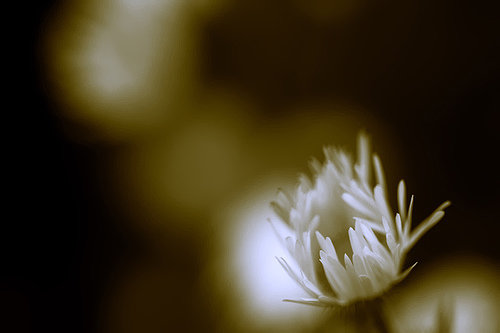 Photo Credit: Mingfong
Reducing clutter is the best way to open up space. If you really find it necessary to display every knick knack you own, try placing it on a small shelf around the top of a room. This will keep it from setting around and cluttering up tables, nightstands, and shelves on more of an eye-level area. I find it helpful to rotate items. I have a box filled with items that I like to display, but not all at once. I'll take a few things from the box, put them on the living room shelf and then pack what was previously on the shelf into this box. This way I get to keep my stuff and look at it from time to time without feeling overwhelmed. It also keeps me from having to clean all those items at once.
If you are feeling cramped in your little area, then hopefully these 7 tips to make an apartment look bigger are useful to you. What have you already done to make your area seem more spacious? Do you have something that you are about to try to make your apartment look larger? Tips and ideas are always helpful; when it comes to utilizing the space we have, so feel free to share yours!
Top Photo Credit: kay©
More
Comments
Popular
Recent