My best friend just rented a studio, an airy, bright one-room loft in downtown Detroit, and she loves it, but she was having a hard time figuring out exactly how to make it obvious which living space was where. Without traditional walls, how does one make a partition a living space into useable chunks without defeating the whole purpose of an open floor plan studio? We did some research and lots of experimenting, and I'm pleased to report that her studio is now beautifully, creatively decorated, with the right amount of privacy, all on a budget. After months of getting it right, I'm delighted to offer 7 tips for decorating a studio.
---
1

Use Screens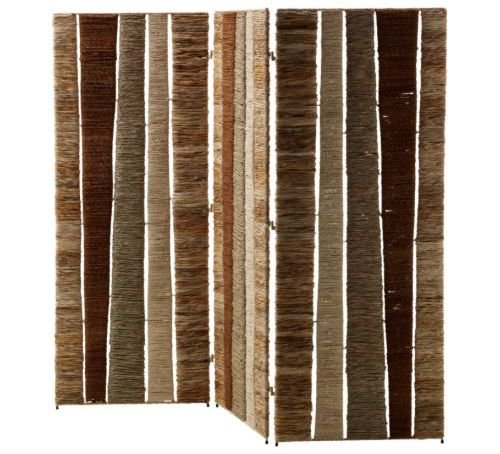 IKEA PS Plank Room Divider
Price: $99.90 at ikea.com
Even if you want to preserve the openness of your studio, you're going to want a little privacy for changing clothes, if not for sleeping, too. One way to get that privacy is using foldable screens. You can use them when you want privacy, then fold them away when you want more of an open feel. This one's gorgeous, too… so unique!
---
2

Use Window, Wall and Floor Coverings
IKEA Alvine Rug
Price: $159.00 at ikea.com
One way to divide an open floor plan into different living spaces without erecting obvious walls is to use different rugs, wall art, and window treatments to make them. Use the same pattern or colors to set up subtle partitions and groups, as well as clever furniture sets, which we'll talk about more next.
---
3

Set up Groupings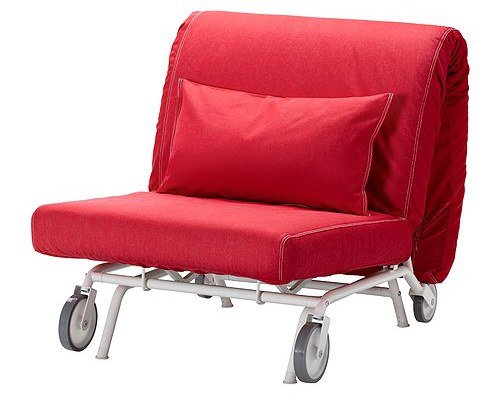 IKEA PS Håvet Chair Bed
Price: $299.00 at ikea.com
How many different living and use spaces do you want? Probably a dining space, a sleeping space, a media space… all of these from one big, open room. Think about how you want to group your furniture, as well as the accessories (from above) to create the various spaces you want. Don't use the obvious back-to-back arrangements. This will look obvious and stunted. Use more organic, useful groupings, and play with them until you feel it's just right. And when possible, combine spaces by using convertible furniture. For instance, this chair changes into a sleeper, ideal for a sitting area and a "guest room" space.
---
4

Get Used to Openness

IKEA Renate Cushion

Price: $14.99 at ikea.com
While it's not easy to get used to living in such openness, there's something to be said for it once you get used to it, so why not go with it? Use the openness to your advantage. Instead of a bulky traditional couch, use floor cushions and low tables. Instead of a tall bed, try a low-slung futon. It will make the space look even airier, brighter, and more open.
---
5

Keep It Tidy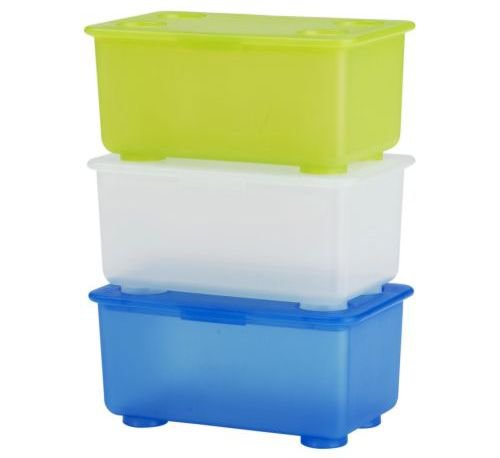 IKEA Glis Box with Lid
Price: $2.49 at ikea.com
With no bedroom or closet door to close, guests will see all of your dirty secrets — and your dirty dishes and clothes. Yikes! So be sure to keep tidy… and to help with that, use these stackable bins. Some of them even have wheels for moving them from one place to another.
---
6

Smaller is Better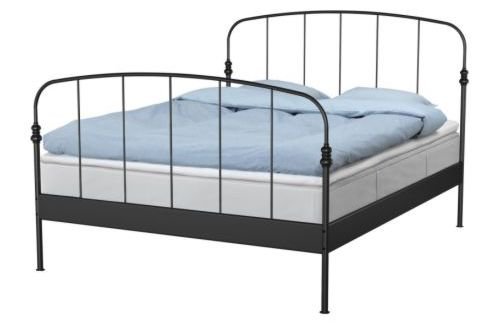 IKEA Lillesand Bed
Price: $179.00 at ikea.com
In tip 4, I mentioned using lower-slung floor cushions instead of a couch and a futon instead of a bed to make the space appear even more open, but another tip to remember is to use smaller furniture for the same reason. Don't get a big California King bed unless you know you have the space for it, or it might become an accidental focal point of the room. Something like this bed will work better, without sacrificing comfort.
---
7

Be Bold!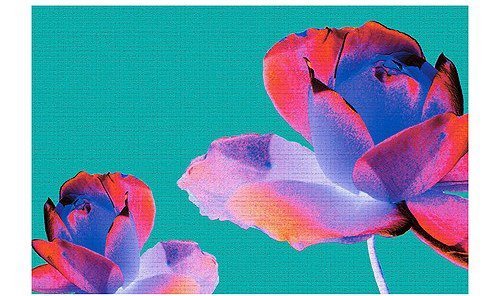 IKEA Pjätteryd Picture
Price: $49.99 at ikea.com
You have this big, gorgeous, open space — be bold! Use it! Do something brilliant with colors, like this wall art, and use lots of fun textures, prints… go for it! With a space like your studio, experiment with all the things you weren't brave enough to try in your boring old apartment.
These are all of the things I learned while helping my bestie do her new studio, and it looks amazing! Now I want a studio, too… would you consider living in a studio, and if so, which of these tips do you think you'd try first?
More
---
Comments
Popular
Recent