Summer has arrived in my part of the world and I am hating every minute of it. Every minute spent indoors, specifically, because I feel like I'm in an oven. We have a small space outside our flat where we can chill but first, I need to find these items for a cozy outdoor lounge.
---
1

Vibrant Afternoon Hammock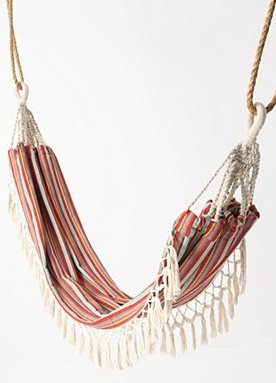 Price: $98 at anthropologie
Hammocks bring me back to summers I spent at my grandmother's house. She had one in her garden but it was made of sturdier material. For easy storage and portability, these fabric hammocks on Anthropologie are perfect. Tie one up near your garden and you will have an enviable haven in your home.
2

Banda Armchair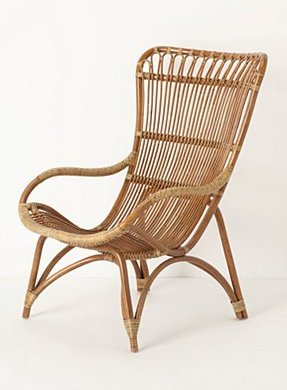 Price: $298 at anthropologie
Included in these items for a cozy outdoor lounge is a piece of furniture that was made for nothing but relaxation. The shape of this armchair invites you to forget your troubles and just enjoy the passing of time. The best way to do the latter is with the aid of a favorite cocktail. Or a book for those who don't drink.
---
3

Banda Ottoman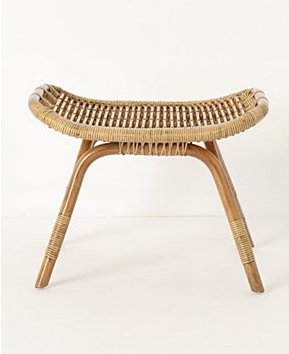 **Price: **$148 at anthropologie
For sitting or for placing your tray of snacks, books, and drinks. This is made of rattan as well and will be perfect for outdoor use. I am loving that curved shape; methinks it will welcome your tired behind with love.
---
4

Alfresco Marimekko Spinning Pillow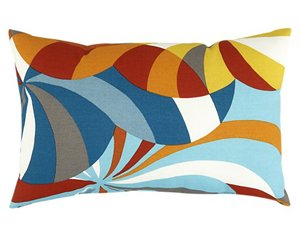 **Price: **$24.95 at crate&barrel
Of course you will need a pillow to match the armchair above. I suggest buying at least 3 of this design. Then you can add plain-colored ones to complete your outdoor lounge. This is water-resistant, in case you are wondering if you really can leave this outside.
---
5

Spiraled Citrine Planter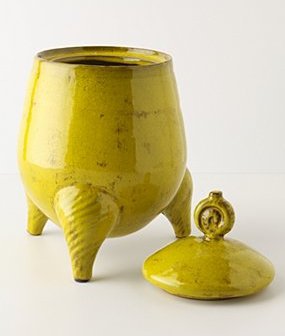 **Price: **$48 at anthropologie
From furniture and pillows, we move to smaller items for a cozy outdoor lounge. This planter in a beautiful citrine color is divine. This is a terracotta piece and measures 12.5 by 8.5 inches. Arrange it with other neutral-colored pots in your outdoor lounge for a bit of sunshine even when the day is slightly overcast.
6

Reed Small Hurricane
Price: $49.95 at crate&barrrel
Of course a list of items for a cozy outdoor lounge will not be complete without lights. Let's start with this lovely reed hurricane made of wood and rattan. You insert a candle inside the glass hurricane and place this lovely accessory on your patio or by a window. Pair it with the larger hurricane of the same style for that added beauty.
---
7

Scheherazade Lantern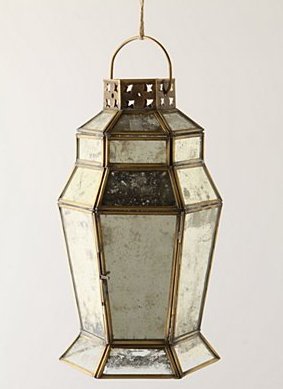 **Price: **$58 at anthropologie
Now this one is pretty in that rustic way. A list of items for a cozy outdoor lounge will not be complete without a hanging lantern made of glass and brass. Buy 5 or 6 and pepper your outdoor haven with them. They will give your outdoor lounge that perfect ambiance for a romantic evening.
---
8

By Lantern String Lights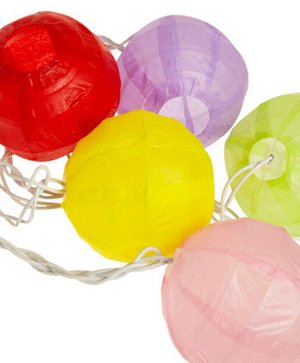 **Price: **$24.99 at modcloth
If you don't want to spend a lot on lighting, this string of paper lanterns is what you need. Make sure that you display them somewhere that has cover, though. If you are of the DIY spirit, you can also make some of your own.
---
9

Circuit Wall Candle Holder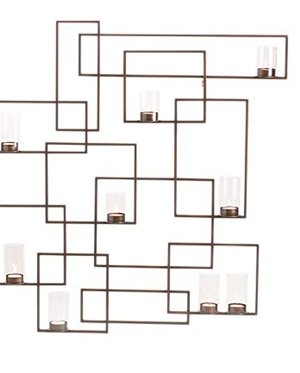 **Price: **$149 at crate&barrel
Okay, this is pricey but I think it will be a great investment. If you have a wall near your lounging area, this metal frame candle holder provides the perfect lighting solution.
---
10

Insect Trap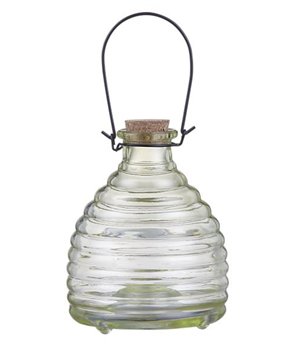 **Price: **$9.95 at crate&barrel
Not only are these functional, they are pretty, too. The beehive shape is just darling. Hang them from a tree or the trellis in your garden. They will make hanging outdoors bug-free.
We hope that these items for a cozy outdoor lounge inspire you to go outside and smell the fresh air. Or do you prefer staying indoors with the AC in full blast?
---
Popular
Related
Recent