The quickest way to spruce up a room without buying new furniture and painting the walls is to add a few pieces of art. If you don't have a few extra thousand dollars for lying around for genuine paintings you can do what I do – buy a few artsy posters and spruce them up with a frame. Here are ten cool posters to add some pop to your walls.
---
1

New York City Poster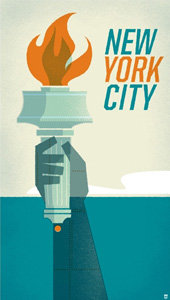 Price: $30.00 at theheadsofstate.myshopify.com
The cool thing about NYC is that it's every American's city. It's a place nowhere else in the world. Lights and sounds and grit and luxury. Maybe it's the melting pot of cultures of the fact that all of coolest shows are filmed there, either way I love that place. I can have my very own piece of Lady Liberty with this poster from those hip designers at The Heads of State. If you aren't feeling NYC, you have 7 other American cities to choose from.
---
2

Obey the Boston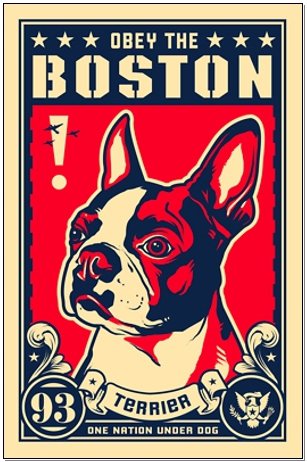 Price: $28.00 at cafepress.com
I might be a little biased with this print. It's not like I designed it or anything, but I do have a Boston Terrier. Any Boston owner will readily admit to being obsessed with their dog and it's weird yet adorable face. These posters, which feature just about any breed you'd want, are printed through cafepress and would make an excellent addition to the collection of any dog lover.
---
3

LOVE CANDY LEMON Poster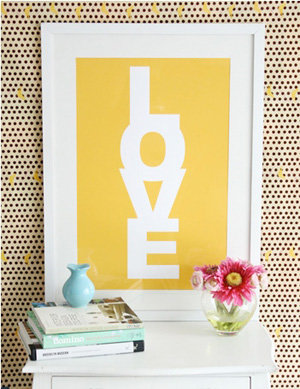 Price: $25.00 at madebygirl.com
It is really hard to pick out just one print when you're looking through Jennifer Ramos' collection. She features several customizable posters as well as an array of stationary. The LOVE poster is simple and classic and will go with any decor.
---
4

Sweet Blue Chicago City Poster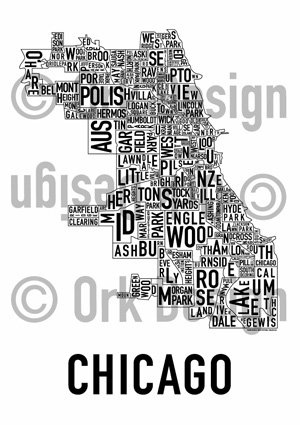 Price: $22.00 at orkposters.com
When I first saw an Ork poster it was for Chicago and I needed to have one immediately. Okay, I know I don't live in Chicago but still! How cool are these posters? They're available in different colors and different print styles. There is an ever growing list of different cities, as well as the maps of the heart and brain.
---
5

Twinkle Twinkle Glitter Poster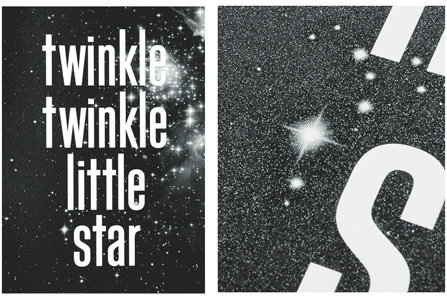 Price: $45.90 at keepcalmgallery.com
In addition to the world famous "Keep Calm Carry On" posters, the good people at Keep Calm Gallery have a ton of other iconic, clever and interesting prints to choose from. My favorite is this nursery rhyme inspired poster. Who says I need to be a kid to enjoy twinkle twinkle little star?
---
6

Ruthie Inked Poster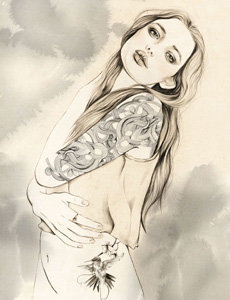 Price: $410.00 at printsociety.com
I know that it's a little expensive, but it's gorgeous too. If you're going more for an art feel and less tape and thumb tacks then you have to check out Kelly Thompson's collection. Her art is stunningly beautiful and celebrates the beauty of the female form.
---
7

Secrets Poster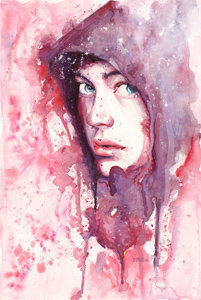 Price: $25 at printsociety.com
it is still possible to achieve an art look without spending as much as a car payment. That's what inprnt.com is for. There is a massive collection of prints that range from creepy to beautiful. One of my favorites is from American artist Molly Brill. The blue eyes just grab me.
---
8

Inspire Poster
Price: $18.00 at sugarluxe.com
There is a part of me that still loves stuff that looks like it was designed by Lisa Frank. You remember, all of the colors, characters with big eyes and exaggerated features. I love that stuff! Sugarluxe has about 20 prints you can choose from.
---
9

The Exact Moment Poster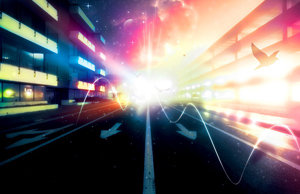 Price: $60.00 at npandco.com
Chuck Anderson's art can be visually overwhelming, but that's exactly what I like about it. Can you imagine a bold print like this against something a wall that's kind of boring? It's just the right kind of pop you need to dress a space up.
---
10

Put Your Heart into It Poster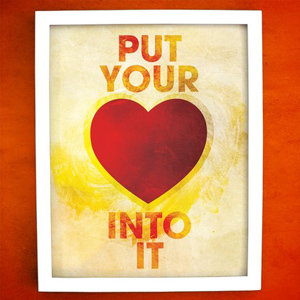 Price: $16.00 at etsy.com
I can always use a reminder every now and then. I can think of 20 great places to put this. I can take it to work and hang it above my desk, or put it above the washing machine. I could use the motivation in the vicinity of my kitchen sink. No matter where I put it, it's going to look fabulous.
I could go on with this list all day long, but I've got to feed the dog and then he'll want to go for a walk… Do you have favorite you'd like to add to your home? Or maybe you've seen another one somewhere else you'd like to get. Do tell!
More
Comments
Popular
Recent