Curtains make a room pop! They are an easy way to add character to any room in your house. What if your room doesn't have windows? You can add curtains to a wall, which will bring atmosphere and beauty. I've done this in a room, which lacked architectural details, and the room came alive! So here are my top favorite ideas for curtains in your living room, kitchen, bathroom, and bedroom.
---
1

Crocheted Curtains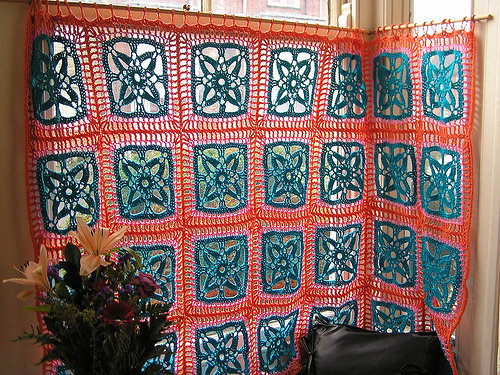 Photo Credit: bad bad magpie
If you are not crafty in this way, you may be able to find this. Or, maybe you know someone who knows how to crochet? Custom made to match the colors of your room; they will look as if an interior decorator designed them. Plus, these curtains add privacy, but let it tons of sunshine!
---
2

Paper Dollies

This may sound strange, but it is such an easy idea! These are great if you do not need privacy, but desire something pretty and unique. The paper dollies can be attached to fish line. The butterflies are an idea, but you can use whatever accent you like.
---
3

Fake Window and Curtains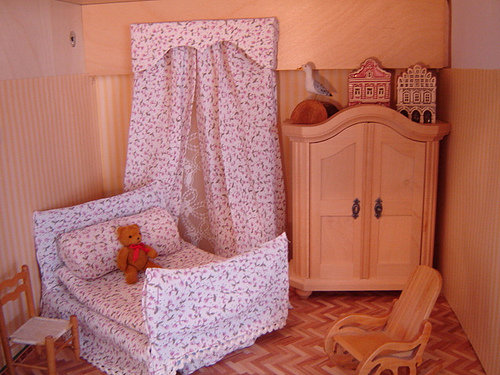 Photo Credit: Anna Amnell
Please use this photo as an example of turning a wall into a "window." I personally love this idea because if your bed doesn't have a headboard, hanging curtains behind the bed will add tons of character to a plain bed! It also decorates a plain wall crying for attention!
---
4

Vintage Fabrics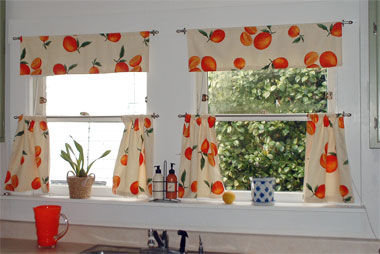 Photo Credit: merideth
The kitchen is a perfect room for vintage or retro décor. Café curtains look absolutely terrific in a kitchen. These vintage look a-likes are perfect! I love them! And they add a pop of unexpected color – orange!
---
5

White Sheers

White, airy panels are simple, yet elegant. They allow tons of light to flow in while they keep prying eyes at bay! These curtains are dreamy, romantic, pretty, and very summer- y. When fall arrives, simply add draperies.
---
6

Curtains in Unusual Places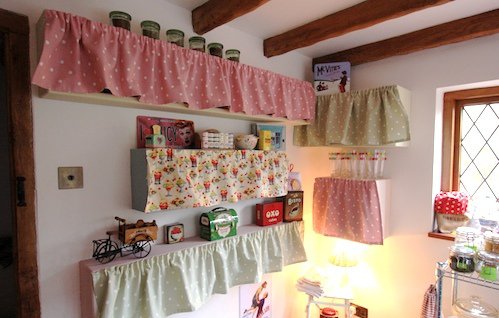 Photo Credit: www.cherrymenlove.com
Curtains can be used for more than windows, as I already said. These cute panels add tons of character to these cabinets. If you don't have a cabinet that needs a new door, you can remove the door and hang the curtain in its place.
---
7

Just Plain Unique
Photo Credit: Apartment 528
I love the color combination, the curtain rod, and the curtains! Fresh, clean, extremely personal and unique! How easy it would be to make the curtain rod. I'm sure it will be the topic of conversation the minute your company arrives!
I hope you enjoyed these ideas for your home. Which ones did you like the best?
Top Photo Credit: Leah Johnston
More
Comments
Popular
Recent