You've finally left your parent's house, either to go to college or after you've graduated, and you've found the perfect studio apartment. You're not going to bring the bunk-beds you've been sharing with your sister since you were ten, are you? You're a grown-up now, and you want to furnish your studio all on your own… but wait. You're on a very limited budget… so now what? No worries! Scrape together only $500, borrow your father's pick-up truck, and head to IKEA, where you can buy these 7 pieces to completely furnish your studio!
1

IKEA Beddinge Lövås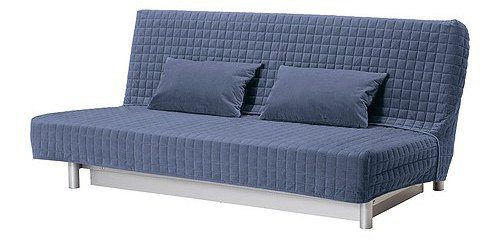 Price: $249.00 at ikea.com
This super-comfy, modern-looking couch has a secret — it's actually a very versatile bed! Pull it flat and it's a roomy full-sized bed, but fold away your sheets and blanket and it's a couch! You can even choose a cover, and matching (or contrasting) throw pillows in lots of colors and prints.
2

IKEA Lack Side Table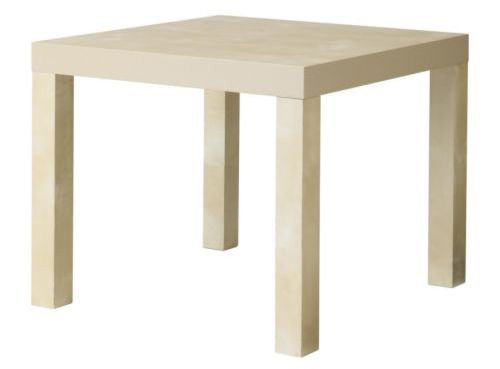 Price: $9.99 at ikea.com
You'll need a side table to put next to the couch/bed/futon, right? A place to set your book and your glasses and very grown-up glass of scotch, and this sleek, simple table is just the thing! It comes in eight different finishes and colors, from birch to red to black!
3

IKEA Lack Coffee Table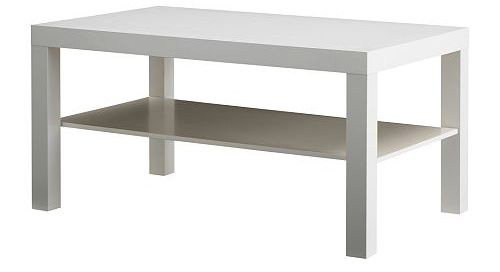 Price: $19.99 at ikea.com
This coffee table matches the side table, above, and is perfect for displaying books, candles, or just using it to hold your Chinese take-out. Again, there are a lot of color and finish choices… just be sure it's the same finish as your end table!
4

IKEA Orgel Floor Lamp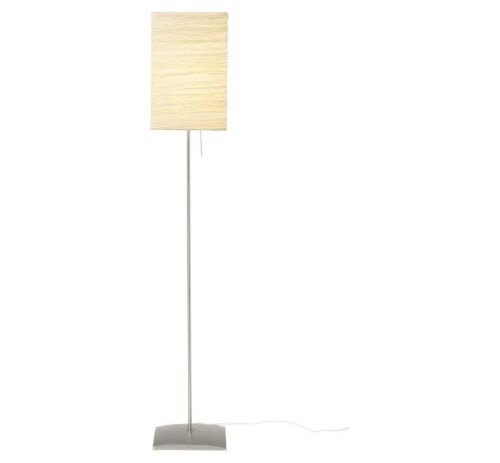 Price: $19.99 at ikea.com
How about a little light? Most lofts and studios don't have built-in lighting, so you're going to need a lamp, and floor lamps cast a lot of light! This one's stylish and pretty, and if you're able to afford it later, there's a matching table lamp, too…
5

IKEA Lack TV Unit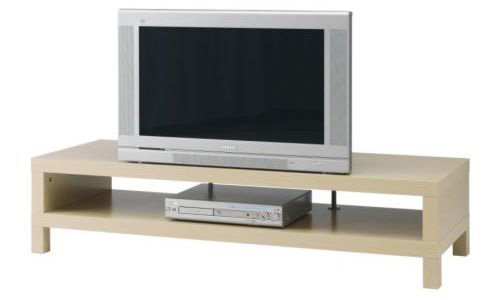 Price: $49.99 at ikea.com
If you're lucky enough to have a nice TV when you move out, you're not going to want to set it on the floor, are you? No way! Use this TV stand, which happens to match your end table and coffee table! It even has a shelf underneath for your PlayStation and DVD player…
6

IKEA Pjätteryd Picture

**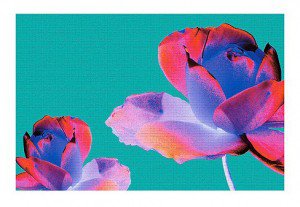 **
Price: $49.99 at ikea.com
And now to the details! This is an expensive piece, compared to everything else on your list, so if you want to save a little money, choose a simple framed poster instead. But if you can afford it, go for the gusto and get this canvas print instead! It will add a lot of style to your very urban chic studio!
7

IKEA Birgit Cushion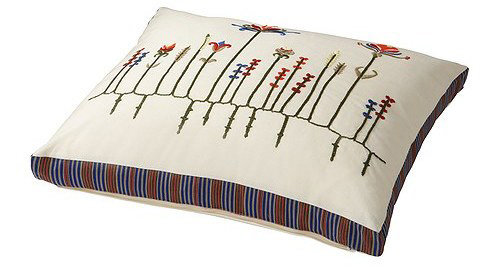 Price: $14.99 at ikea.com
And the finishing touch, a colorful, whimsical throw pillow to add to your futon, or even just on the floor for alternate seating. I love the print, and the bright colors!
TOTAL COST: $414.93
Bring a few things from home, like some candles and framed photos of you and friends, and you're ready to move into your fabulously chic and fully furnished studio, well within your starving-artist budget! Add more pieces, like another lamp, a rug, a book-case, and a chair, as you go… what else would you suggest to help furnish a studio on the cheap? Please let me know!