The perfect beach bag can be hard to find. The beach is a place for fun, so this should be reflected in your attire. I tend to go for simple totes in big, bold patterns. Below are just a few bags that would make a great addition to any beach outing.
---
1

Forever21 Nerdy Panda Tote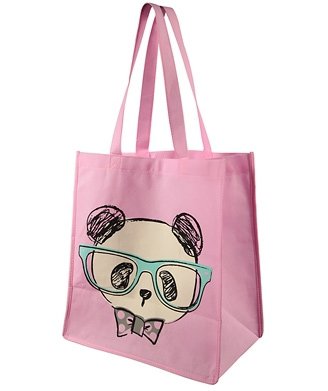 Price: $1.5****0 at Forever21.comThis nerdy panda character would be the best beach accompaniment. The illustration is kitsch and quirky, and the colours are eye-poppingly bright. This tote features illustrations on both sides, twin handles, and an easy access design. When not at the beach, this reusable bag can also be used as a day-to-day shopper.
---
2

Totes McGotes in Funny Bunny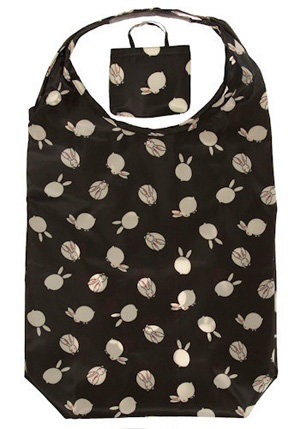 Price: $16.99 at modcloth.com
I absolutely adore the bunny rabbit pattern on this bag. It's made from polyester so you don't have to worry too much about sand sticking to it. Simply wipe it clean after you've been to the beach! It's also stylish enough to make the transition from beach-wear to city-wear easily.
---
3

Borders & Frontiers Karl Organic Cotton Canvas Shopper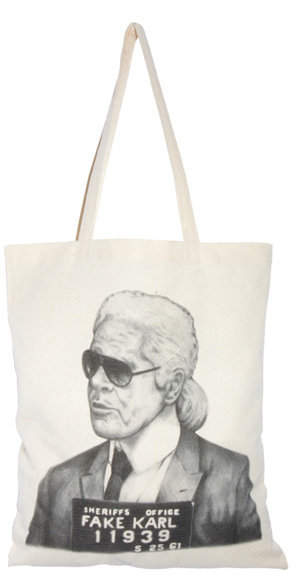 Price: $17.93 at asos.com
Take street-style to the beach with this "Fake Karl" canvas tote. It's cheeky and makes quite a fashion statement. It's a decent sized bag that will fit all your beach essentials. You can't put a foot wrong when you've got one of the top faces in fashion right by your side!
---
4

Cath Kidston Bag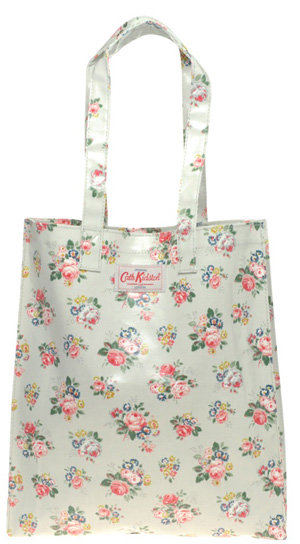 Price: $32.27 at asos.com
This is such a sweet and playful bag. I love the delicate floral print. Being PVC coated makes it the perfect accompaniment for the beach. There's no need to worry about the sand and water ruining this beautiful bag!
---
5

Canvassing Backpack in Neighborhood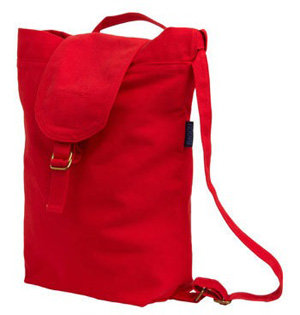 Price: $27.99 at modcloth.com
I love the handy backpack design of this bag. It comes in a vivid red colour meaning that there's no way you'll lose this bag on the beach! It's made from 100% recycled cotton and is of a sturdy construction. Make this a must for your next beach outing!
---
6

Forever21 Dots All around Handbag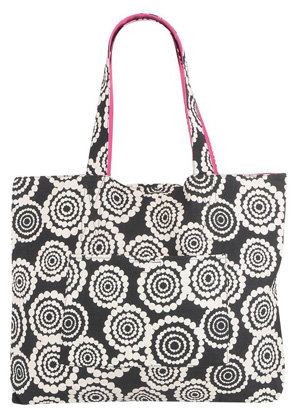 Price: $12.80 at forever21.com
This bag has such an eye catching dot design. However, the hot pink lining is probably my favourite feature. It also comes with a front patch pocket, perfect for storing small and delicate items. The large size makes it perfect for taking to the beach.
7

Enchante-erelle Tote Bag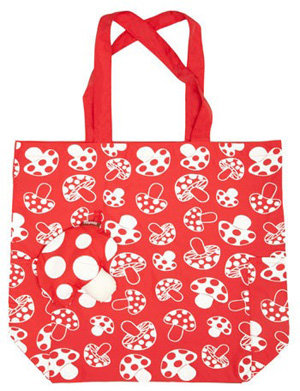 Price: $29.99 at modcloth.com
This bright red bag has a delightfully cute mushroom print. The twin handles allow for easy access, and the bag is big enough to fit all your beach essentials. The best part about this bag is that when you're not using it, it folds up into a little mushroom! So cute!
Are you a beach bunny? Which of these bags would you take to the beach?
Top Image: Andy Arecco
---
Popular
Related
Recent