"O, Christmas tree, o, Christmas tree, how lovely are thy branches..." What are you going to use to make your Christmas tree branches look lovely this year? Here are 10 ideas for you to consider!
---
1

Patriotic Themed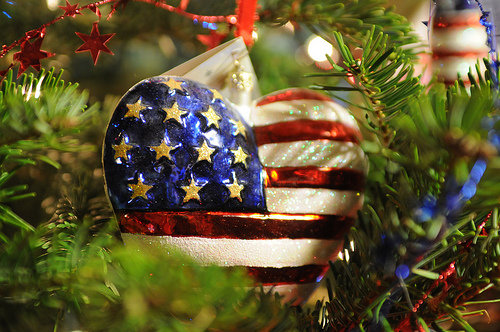 Photo Credit: Heidi Zu
Oh, say can you see, round the evergreen tree, the red, white and blue that bedecks it so proudly! Show your patriotism with a tree covered in all things red, white and blue!
---
2

Memories Tree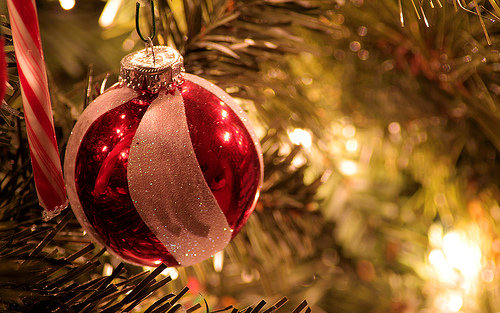 Photo Credit: syd delicious
Turn your Christmas tree into a scrapbook of memories. Fill it with heirloom ornaments, and framed pictures of your family members.
Trendinig Stories
More Stories ...
3

Glitter and Ice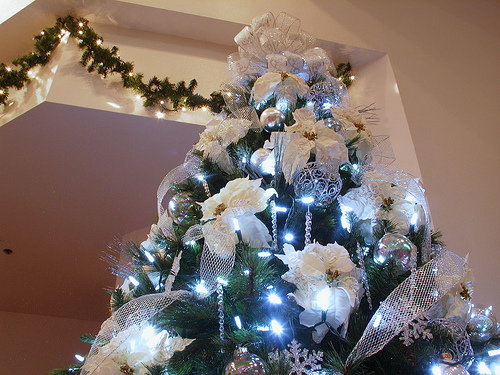 Photo Credit: Mastery of Maps
Winterize your tree with glitter and ice and everything nice! Bring a bit of cold into the warmth of your Christmas home!
---
4

Silver and Gold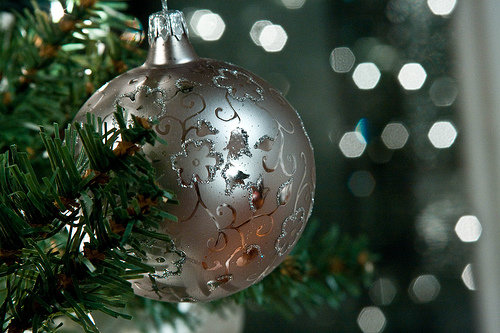 Photo Credit: jodyangel
Go all glitz and glam with everything silver and gold. A big silver and gold bow with streamers trailing down the tree, beautiful balls of the same colors...you'll have the perfect up-town tree!
---
5

Gift Tree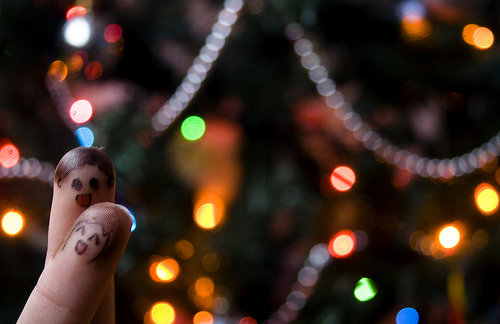 Photo Credit: kitkatherine
How fun would it be to have your tree decorated with gifts and lots of gifts under it too? Decorate your tree with a mixture of real gifts and ornamental gifts and make this Christmas fun!
---
6

Poinsettia Tree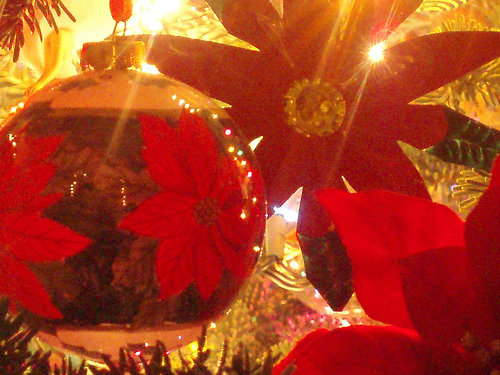 Photo Credit: klmontgomery
For a classy tree, cover it with poinsettias of all sizes and finish with beautiful gold garland.
---
7

Gingerbread Tree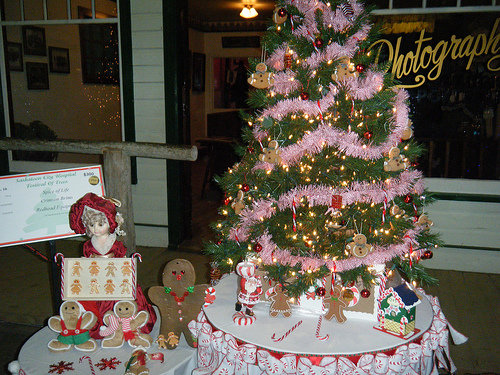 Photo Credit: Kaleidoscope Jewelry
Yummy! The delectable smell of gingerbread is always a welcome scent in my house! Why not make it twice as nice with a gingerbread-covered tree? Making gingerbread ornaments are very easy, and make nice gifts as well!
---
8

Under a Blanket of Snow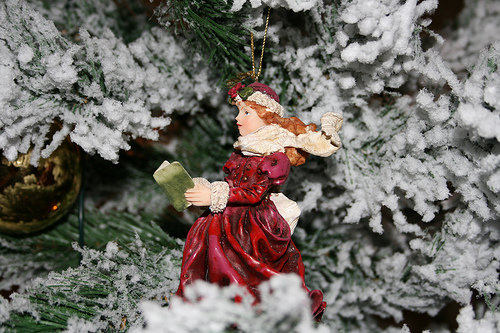 Photo Credit: James F Clay
Whether you buy the spray on snow and decorate your tree with that, or get the rolled cotton and lay on the branches, you're sure to have a lovely tree to show off to your guests!
---
9

Angelic Tree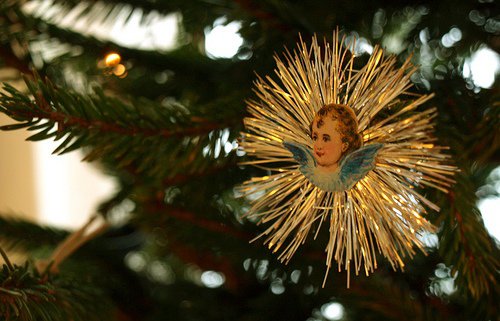 Photo Credit: missteee
Angels we have heard on high, this tree is great, I cannot lie! Angels bring a sense of serenity to a home, so have a quiet, serene Christmas with this tree.
---
10

Snowman Tree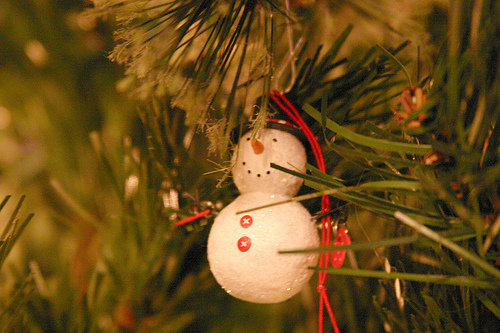 Photo Credit: Lovepumpkin
Frosty the snowman will have never looked better than he will covering your tree with himself and all his family and friends! This is a choice for someone who likes class and fun all rolled up into one package!
Christmas trees have become the centerpiece to all our holiday activities. Since the year 1510 when the first Christmas trees were used until now, they do and will remain a very treasured part of Christmas traditions. Make yours super special this year!
What is the craziest Christmas tree you've ever had?
Top Photo Credit: Wickedlady
---
Popular
Related
Recent