Do you ever get tired of giving so-so christmas gift that seem to get more blah every year? It's the same year after year, a scarf or a sweater or a book that never gets read. So why not do something totally amazing this year? That's right, a Do-It-Yourself gift! Here are 7 great ideas to get you started!
---
1

Coupon Book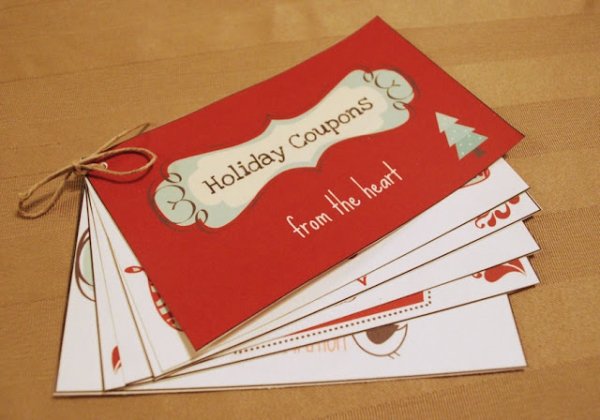 OK, I'm not talking about grocery store coupons! How about a book of coupons for a one hour massage, or a day of free babysitting? The most valuable gift is the gift of your time and you can make up these little books and print them off yourself! Some great ideas for coupons would be one day to spend with you doing whatever the gift recipient wishes, a free car wash, or dinner on you!
2

Jean Purse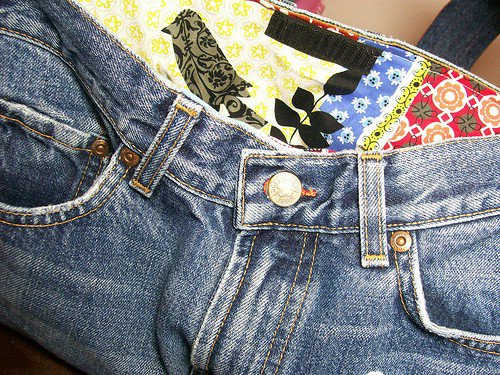 You don't have to be a whiz with a needle and thread to whip up this cute purse! All you need is a basic know how. Take an old pair of jeans you don't want and cut the legs off of them straight across at the crotch. Turn them inside out and sew them straight across. You can use some pretty ribbon as handles and you can hot glue little gems or use fabric paint to decorate the front!
---
3

Candy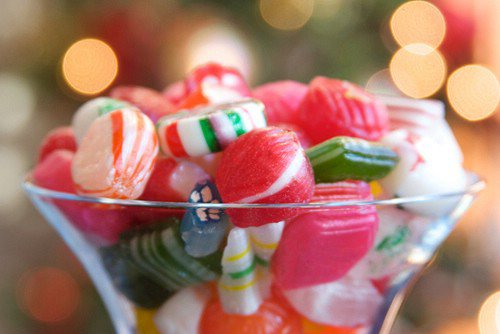 Making your own candy isn't as complicated as you would think! Gather up some candy molds which are available at most craft stores or in the baking section of grocery stores. You can melt white chocolate on the stove top and add food coloring of your choice. Then simply pour the chocolate into molds and wait until it cools! Yummy!
---
4

Lip Gloss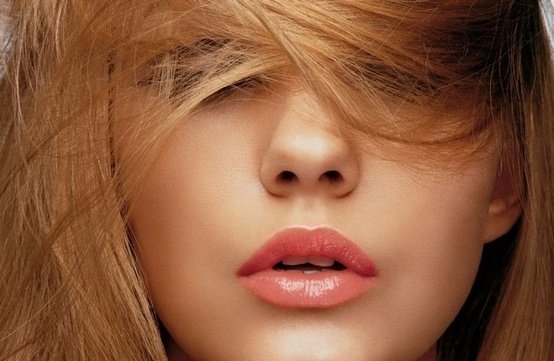 Women of all ages love to wear lipgloss! Here's a simple recipe for an easy, super glossy lip smacker. Thoroughly mix two teaspoons of vaseline with a drop or two of red food coloring and a drop or two of the candy flavoring of your choice. If you want, you can also add a dash of Palmer's Cocoa Butter Lotion. Smooth it all into a little pot and you've got the perfect gift!
---
5

Picture Frame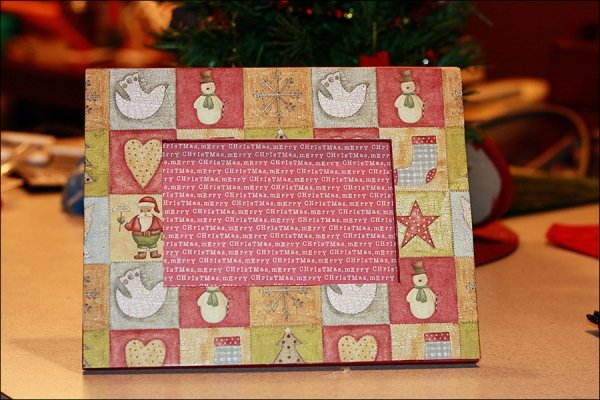 Nearly everyone has photos to display. Why not give them something to display them with? You can pick up a wooden frame from any craft store, and then decorate it however you choose! Some ideas would be paint, gems, buttons, beads, seashells or felt cut-outs. Or combine a little bit of everything if you're feeling adventurous!
6

Goodie Basket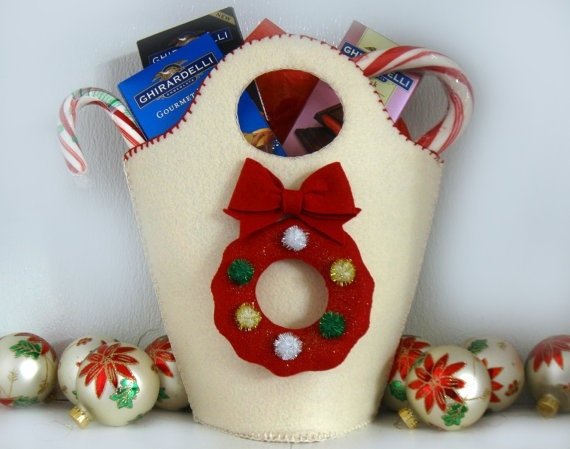 For all you master chefs out there, here you go! Whip up a batch of your loved ones favorite cookies and candies, and arrange them in a basket with a cute coffee mug and some hot chocolate and coffee mixes. For a festive touch, mix some candy canes and cinnamon sticks around in there and you'll have a gift basket everyone will be jealous of!
---
7

Blanket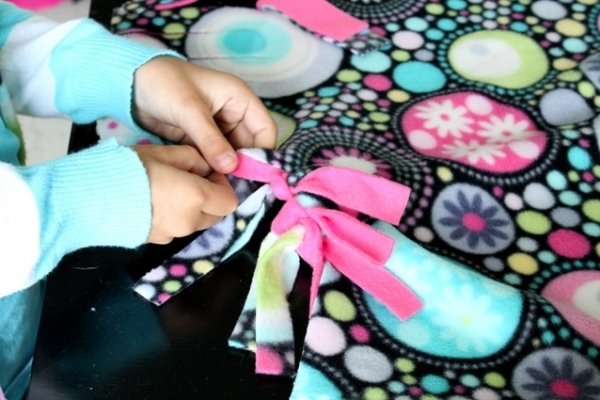 Once again, you don't have to be a whiz on a sewing machine to make this gift. In fact, you', don't even have to sew! Buy a yard or two of soft fleece with an adorable pattern on it. Spread it out on the floor and then use a pair of scissors to cut little fringes all the way around the blanket. Go back and tie a knot in each one and pull it up to the top of the fringe. Viola! You just made a blanket!
---
8

Personalize Coasters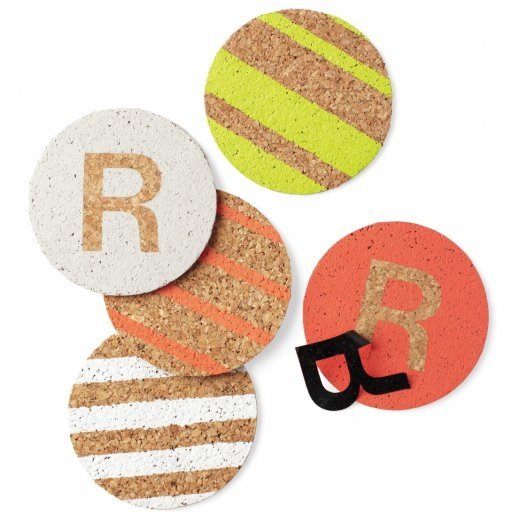 These are super quick and easy to make! To make these you'll need cork coasters, masking tape, vinyl letters, stencil brush, craft paint, and some ribbon. Take the tape and/or vinyl letters and create the design you want on the coasters. When you're done, paint on the coaster to make your design a reality. After the paint dries, just take off the tape and you're done! All that's left is to wrap them together in the ribbon.
---
9

Chalkboard Tray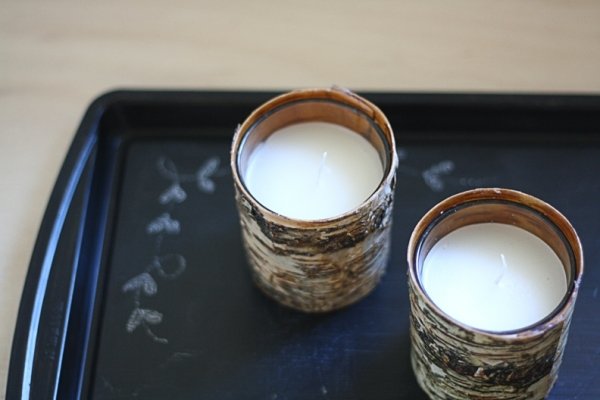 This is a fabulous and pretty cheap gift to make! If you have any old baking sheets laying around you don't need, feel free to use one of those, but if you'd rather you can just buy one to give as a gift. After that you just need chalkboard paint and and a brush. Just paint the pan or tray with the chalkboard paint, wait for it to dry, and then write a special message on it. Let them know that this gift can be used as a serving tray or even just for decor. Just for fun, give them some chalk too!
---
10

Paperclip Earrings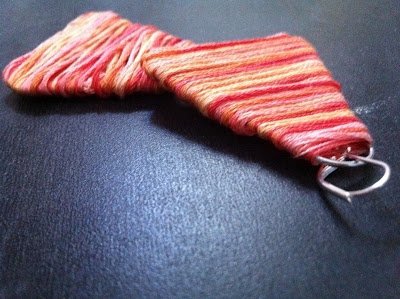 For these super cute earrings you just need paper clips, tape, quick and clear drying glue, earring clips, and embroidery floss. Fold the paper clip into the design you want, probably easiest to stick with this triangle, put the earring clips on and then tape the ends of the paperclips together. Tie the embroidered floss in a knot around the paper clip and glue it down. You'll want to keep adding glue to the paperclip so that you can keep the embroidered floss in place. Wrap the floss around the paperclip and the knot and glue the floss when you finish. There are so many possibilities, so feel free to give them to all your friends!
---
11

Bread/Cookies/Brownies in a Bottle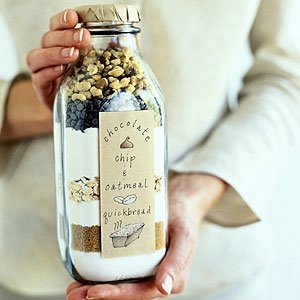 Know somebody who loves to bake? This is the gift for that person! Find a recipe whether it be bread, cookies, brownies, etc. Buy the dry ingredients, or maybe you have some laying around, and put them into a milk or mason jar. You have to pack the ingredients in tightly so that they all can fit in. Make sure to layer the ingredients and not just dump them all in to create the awesome look in the picture.
DIY christmas gifts don't have to be difficult or time consuming. Most handmade gifts have more sentimental value than store bought gifts! So how about it? Are you going to make some of your christmas gifts this year?
This article was written in collaboration with editor Lydia Sheehan.
---
Popular
Related
Recent