I love IKEA so much. They have a lot of expensive items, but there are even more affordable ones, and their sales are so tempting. Even if you can't afford their couches or beds or dressers, I am a big believer that you can do a lot of decorating with simple wall hangings, so here are my top ten favorites from the store. You'll find pictures, posters, frames, and mirrors!
---
1

Drops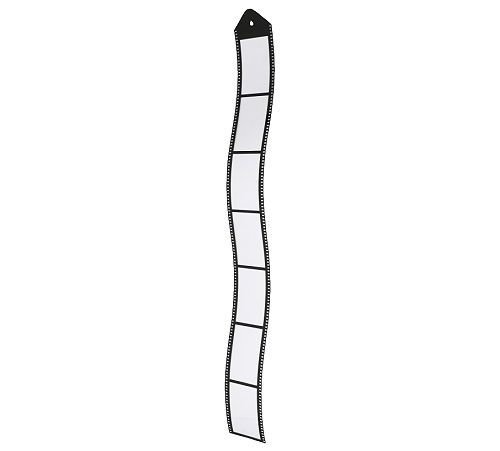 Price: $9.99 at ikea.com
This piece is not only ridiculously inexpensive, but it has the potential to be a great decoration. Cute all by itself, you could also buy two of them and hang them on either side of a larger picture, a mirror, or a wall clock. You could put in family pictures, pictures you've taken, or some of the small photos and posters IKEA offers.
---
2

Premiar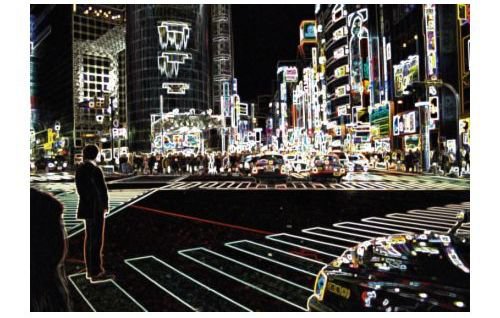 Price: $149.00 at ikea.com
This is on the expensive side (I'm keeping my fingers crossed for a sale), but I love the picture. Nighttime shots and city scenes are favorites of mine, and this one has exquisite juxtaposition. It would look great in a living room or a bedroom, and with the right décor and furniture, it would be just beautiful.
---
3

Honefoss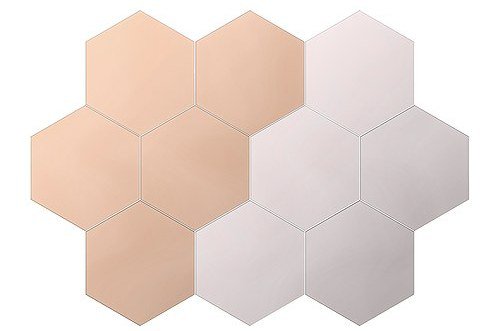 Price: $14.99 at ikea.com
I love this mirror! Better still, you can buy more than one and add them together, so you can make all kinds of different shapes. And since the mirror is less than fifteen dollars, that's actually doable. I could see this looking great in a bathroom.
---
4

Pjatteryd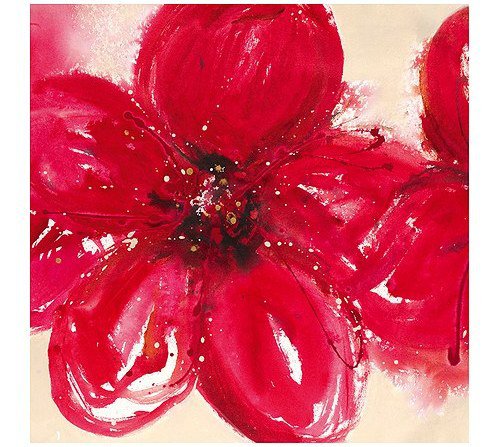 Price: $49.99 at ikea.com
This is an absolutely gorgeous piece. It makes for a great splash of color in a neutral or monochromatic room. For example, my living room is done mostly in black and white, so it would make for a gorgeous accent piece. It's actually a good deal at that price, considering the fact that it's printed on a canvas.
---
5

Ung Drill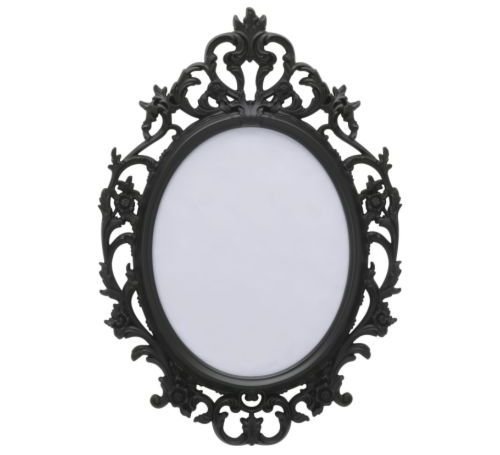 Price: $29.99 at ikea.com
Sometimes, a beautiful picture frame can do wonders as well. The frame is plastic but looks like wrought iron or something, which I love. However, since it is made of plastic, you can see it's less expensive than it would be if it were iron, which can allow you to buy more than one and make a fantastic display.
---
6

Bild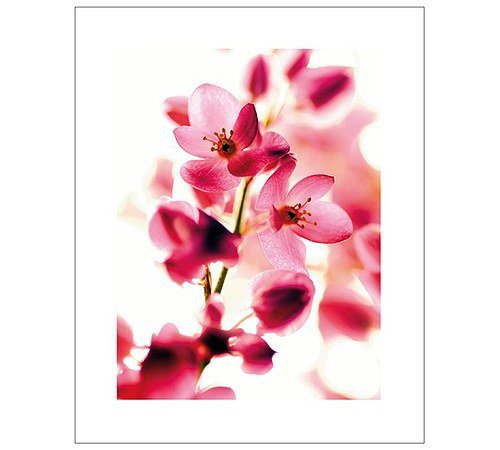 Price: $10.00 at ikea.com
You don't have to buy expensive pictures to give your room a splash of color, though. This poster is lovely all by itself, ideal for a bedroom, living room, or even a bathroom, depending on your décor. It could also look gorgeous in a dining room. And if you want a fancier look, you can get a frame to fit it.
---
7

Gyllen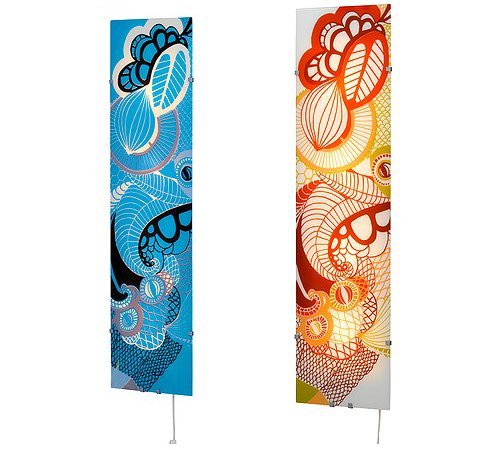 Price: $59.99 at ikea.com
These hanging lamps are just it. They come in different patterns and color schemes, some of them funky and some of them sophisticated. You can hang them vertically, as seen, or horizontally, which could create a really unique look.
---
8

Bjoa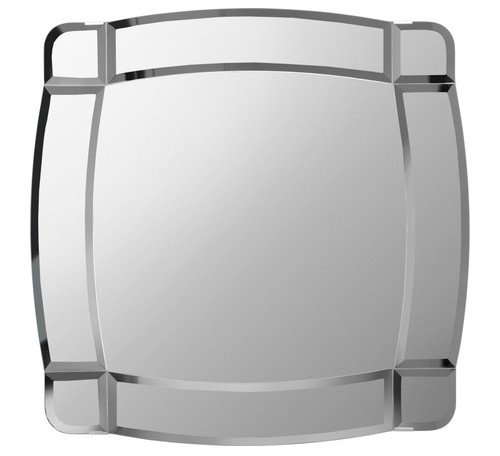 Price: $29.99 at ikea.com
The reason I like this hanging mirror is because it's sort of like an optical illusion. The rounded edges and engraving make it extremely unique. With the right pictures or lights, it could make a wonderful display.
---
9

Pjatteryd II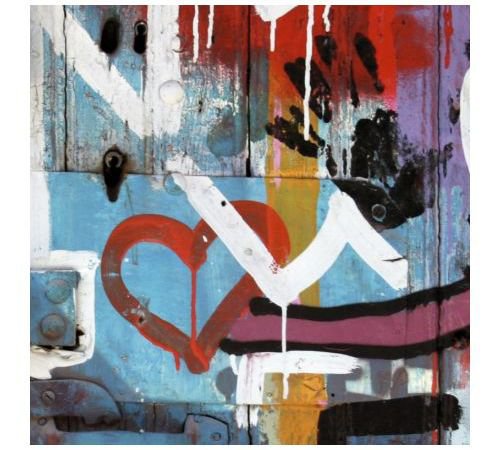 Price: $49.99 at ikea.com
This is another piece from the Pjatteryd collection and, again, it is printed on a canvas. I love this piece because it looks like high quality graffiti, and the colors work together beautifully. It could bring out so many different colors in the rest of your décor, and makes a lovely highlight piece.
---
10

Kallt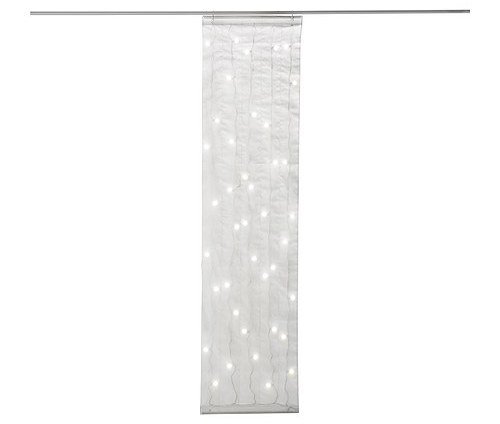 Price: $19.99 at ikea.com
I think original light hangings are just great – and this one is so affordable! You can use it as a panel under your drapes as well, which is highly unique. It would be like having starlight all the time.
The only thing I dislike about IKEA is that so few things are available online, although they at least make it easy to find any stores. I am more than willing to drive through South Boston to get to the one nearest me, especially for these pieces! Where is your favorite place to shop for home décor items? Do you know any great online stores?
More
Comments
Popular
Recent