A fireplace is much more than what it is. In any room, it easily becomes the focal point of attention. Most visitors who enter the room will find their eyes drawn to the fireplace immediately. It is important to decorate a fireplace tastefully and use this place to establish the theme of the room. Here are some great fireplace decoration ideas.
---
1

Seasonal Decoration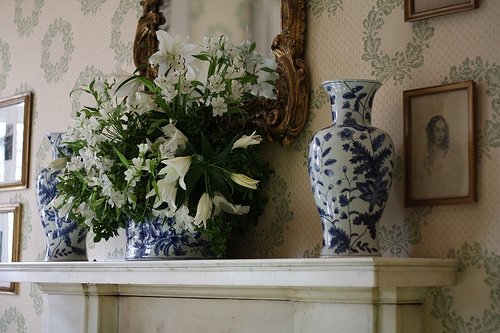 Photo Credit: sickmouthy
Each season brings with it its own flavor and you can decorate your fireplace with the flavor of the season. In summer and spring, you can display the flowers of the season in bright, beautiful vases. In fall, pumpkins and gourds can adorn your fireplace. And, in winter, you can combine winter greens with silver painted pine cones.
---
2

Dried Flowers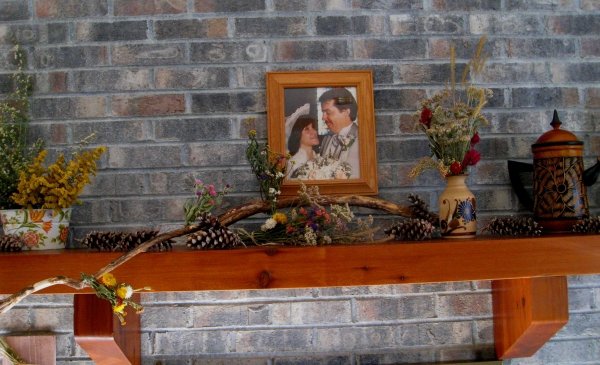 Photo Credit: thecraftygarden.wordpress.com
For those who like flowers and would like to have them around throughout the year, this is one of the best fireplace decoration ideas. Keep dried flowers in attractive vases so that their presence can gladden your heart and cheer you up every time you see them.
---
3

Mirror over the Fireplace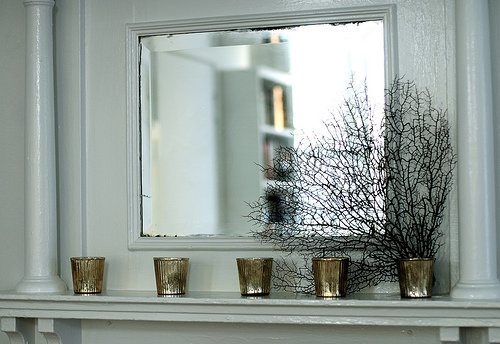 Photo Credit: sfgirlbybay
A mirror over the fireplace mantle is a classic idea. If you are going for a traditional look, a large ornate mirror over the fireplace will look fantastic. However, if you have a modern-themed room, choosing the right kind of design and pattern of the mirror can give this idea a very trendy and contemporary look and feel.
---
4

Framed Pictures Photo Credit: CuriousZoo
This is also one of the most popular fireplace decoration ideas. You can use the mantle of the fireplace to display beautifully framed pictures of your graduation, wedding, children, grandchildren, travels, etc. It is also a very popular idea to create a collage of different pictures and put them up over the fireplace.
---
5

Antiques and Other Collections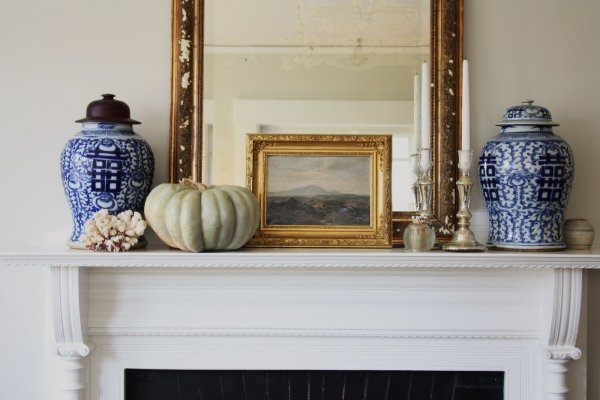 Photo Credit: fortheloveofahouse.blogspot.com
Many people are collectors and using the mantle of the fireplace to display your collection is one of the best fireplace decoration ideas. Not only will your collection get the most prominent display place in the house, your fireplace will also look highly decorated. The same holds true for antiques that you may have in your possession.
---
6

Memorabilia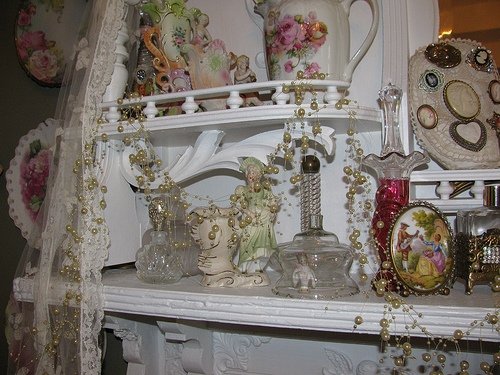 Photo Credit: Sherry's Rose Cottage
Many people, especially travelers collect a large number of memorabilia from their adventures. Similar to the case of collectibles, such memorabilia also makes for excellent fireplace decoration.
7

Fancy Artwork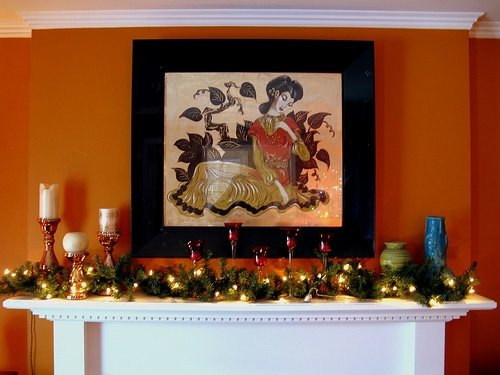 Photo Credit: russteaches
There is no better place than over the fireplace for an eye catching piece of art. Choose a piece of work that will help establish the theme of the room. The colors of the artwork you choose will also play a large role in how beautiful an effect gets created. Warm and bright tones are best suited in this area.
It is important to keep in mind the room in which the fireplace is located before you decide on one of the many fireplace decoration ideas. As you can imagine, a fireplace in the living room will demand different decorations than a fireplace in the bedroom. How you decorate your fireplace is a reflection of your own personality, so choose carefully.
Top image source: s3prod.weheartit.netdna-cdn.com
---
Popular
Related
Recent