I love lighting. When I go to IKEA or Home Depot or really any store that has a lighting section, I have a tendency to get a crick in my neck because I spend so much time looking up at all the lighting fixtures, globes, and chandeliers on display. Currently I have about three different fixtures waiting to go up in the house, and I'm always on the lookout for more. Most of my faves come from IKEA, as you'll see when you check out these 9 awesome lighting fixtures. Maybe you'll get some ideas for your home, too!
---
1

IKEA PS Pendant Lamp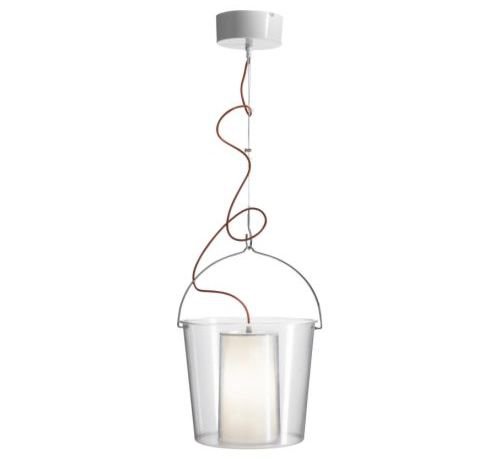 Price: $39.99 at ikea.com
I like this lighting fixture because I'm generally fond of hanging lamps in general. I like this one in particular because of the globe there, I just like the way you can see the bulb cup within the globe itself. The pendant is done up in steel and chrome and it looks so sleek and simple and elegant, I just love it.
---
2

Knappa Pendant Lamp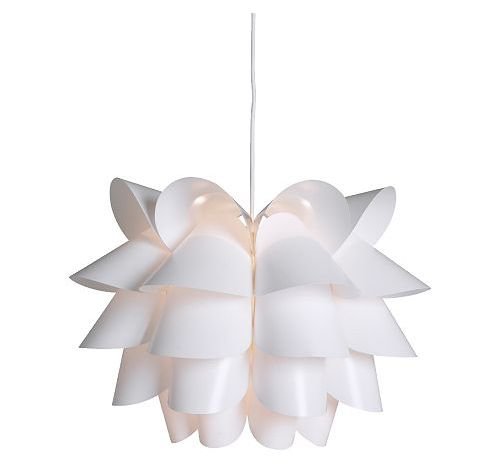 Price: $29.99 at ikea.com
I love innovative fixtures, and this one definitely qualifies. It looks like a snowflake or something hanging from the ceiling. Plus, the material diffuses the light, so you can get a warm, soft, moody, romantic kind of glow. This would look great in either a bathroom or a living room, but you'd probably want some floor or table lamps as well.
---
3

Kristaller 3-Armed Chandelier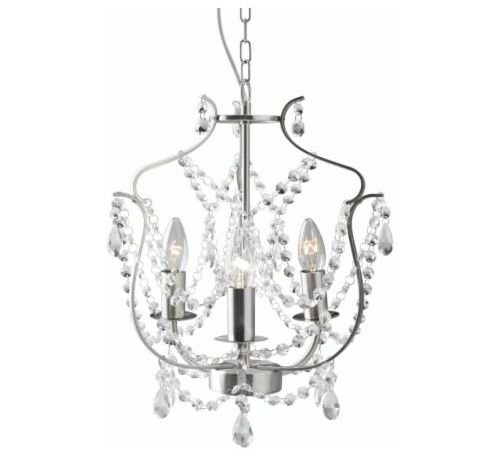 Price: $39.99 at ikea.com
This is proof that you don't have to spend hundreds or thousands of dollars to get a really pretty chandelier. The prisms are made of glass so I can just imagine the kind of light this gives off. I bet that when the angle is just right, or when the beads are arranged perfectly, the bulbs will throw off little rainbows around the room. So pretty!
---
4

Torna Pendant Lamp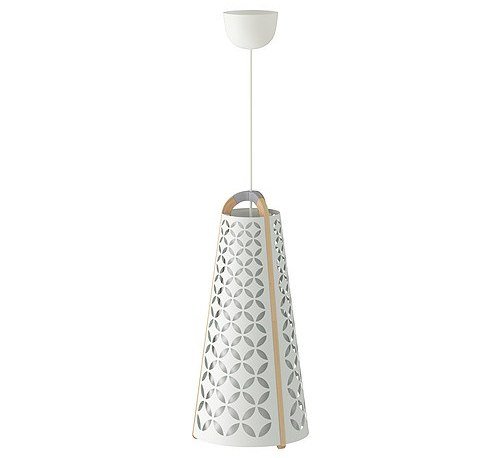 Price: $69.99 at ikea.com
I love the cutouts on the shade of this fixture. Those are its saving grace. I think otherwise this would be pretty standard, maybe even boring. What's also nice is that the leg of this fixture is made of birch plywood, which I think adds to its clean lined, rather sleek look. Birch is such a gorgeous, fresh wood.
---
5

Pult Ceiling Lamp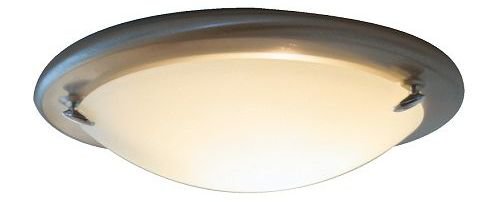 Price: $9.99 at ikea.com
Of course, you can't always have something hanging down. The Better Half and I live in an attic apartment, for example; one of the reasons we chose it are the eaves and sloped ceilings in some of the rooms. They're gorgeous – but the BH is tall, so hanging fixtures won't work in all the rooms. It's hard to find a flat ceiling lamp that actually looks good – a lot of them are really kind of blah. I like this one, though, because for one thing, it's silver whether than brass or flat white, and I just like the way the globe itself curves.
---
6

Fuga Ceiling Spotlight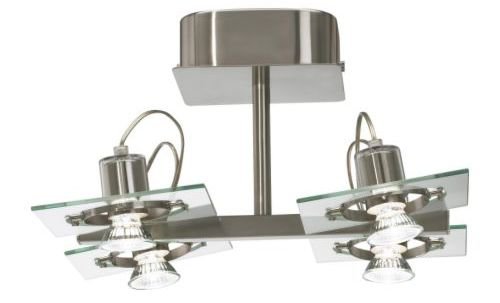 Price: $49.99 at ikea.com
I think this is just the coolest looking fixture ever. These are actually adjustable spotlights, but whereas a lot of spots are kind of unsightly, so you just want them hidden away, I think this fixture is so innovative and just … just really neat looking. It's all steel and glass and chrome, as well, for a really modern, chic look.
7

IKEA PS Maskros Pendant Lamp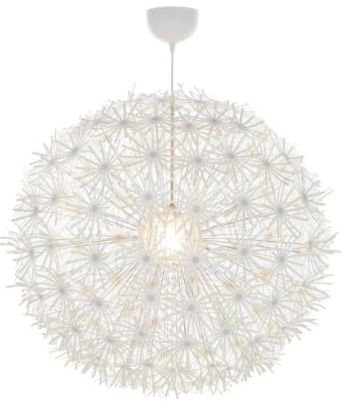 Price: $89.99 at ikea.com
Price: $90 is a lot to pay for a lighting fixture … but I'd totally pay that much for this one. At first glance I thought it, too, looked like a snowflake, and then I changed my mind. This pendant, which will throw really incredible patterns onto your walls and ceilings, actually looks like a puff dandelion. It is gorgeous! You don't see something like this everyday, so it would make a fantastic conversation piece as well.
---
8

Kryssbo Pendant Lamp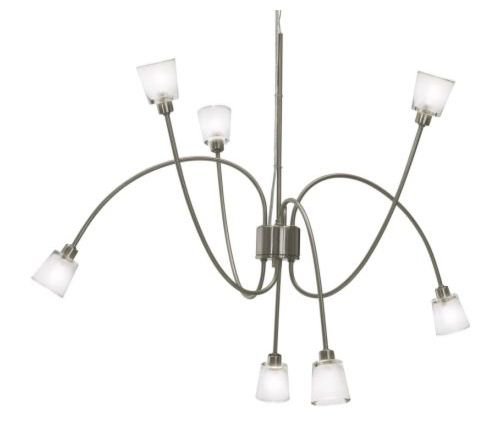 Price: $59.99 at ikea.com
I really do adore innovative, unique fixtures, and this one fits the bill as well. The height is totally adjustable, and the neat thing is that you can twist the arms around as well. This is like a Medusa light, it's awesome! It should come in green.
---
9

Starlette Pendant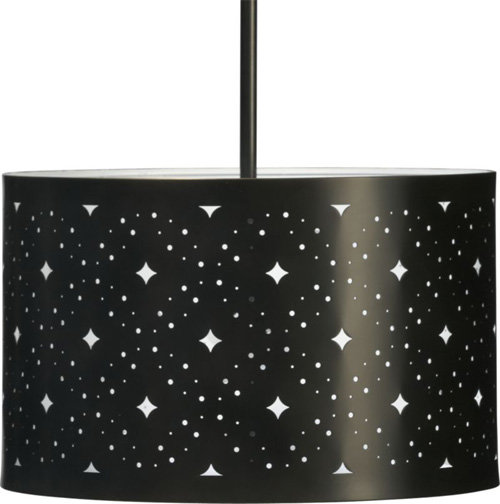 Price: $349.00 at crateandbarrel.com
This fixture is crazy expensive and I would never, ever pay that much for lighting … but I love starshine so I had to include it, you know? There are stars and little pinpoints cut out all over the shade, and they will reflect on the walls, creating constellations in whatever room in which you choose to hang this. Magic!
As it (finally) gets closer to spring, I always start nesting. I get the itch to decorate the rooms we haven't gotten around to yet, and redecorate the ones we have. Lighting fixtures are a great way to do that, because I love pretty lighting and it can help tie in the rest of the décor. What are your favorite kinds of lighting?
---
Popular
Related
Recent