Who doesn't have a shoebox full of amazing photos, all of them taken with the intent of displaying them in frames? I'm just as guilty as the next girl, but I've been making an effort to get the best of my snaps into nice frames. I've hunted out the prettiest of them, and here they are — 7 pretty picture frames.
---
1

Pottery Barn Sienna Frames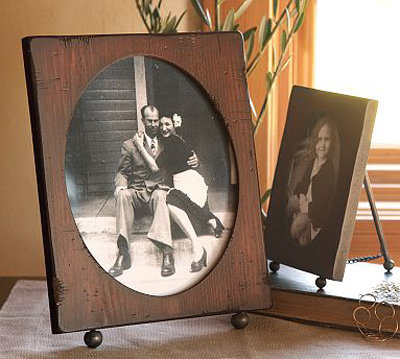 Price: $24.00 - $39.00 at potterybarn.com
I have some very old black and white photos from my grandmother's wedding, and they're on the top of my bookcase in these pretty dark-finished pine frames. I love the contrast of the oval cut-out and the rectangular frames, and the wood grain is so pretty! They come in two sizes, one for an 8 by 10, and the other holds photos that measure 4 by 6.
---
2

Pottery Barn Donovan Metal Frames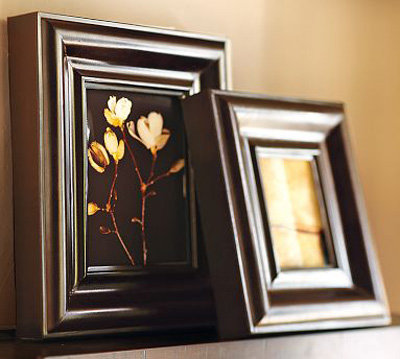 Price: $34.00 - $49.00 at potterybarn.com
Stand these on their own, or hang them on the wall. Either way, they're gorgeous. I love the deep copper color, and the wide shadow-box feel. Choose one of each for a matching set of 5 by 7 and 8 by 10 photos.
---
3

Pottery Barn Rustic Wood Gallery Frames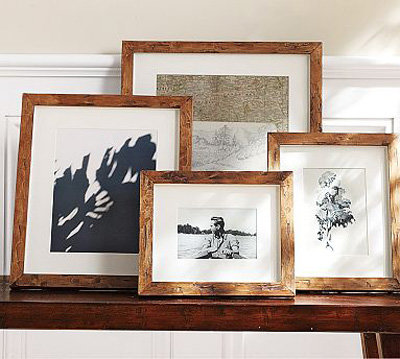 Price: $19.99 - $34.99 at potterybarn.com
These frames are so pretty, so rich-looking and versatile, it's hard for me to ever buy anything else. I love that they're already matted, and the wood is so pretty. They come in sizes to fit four popular photo dimensions… I love them!
---
4

Xenia Taler Soaring Birdbath Frame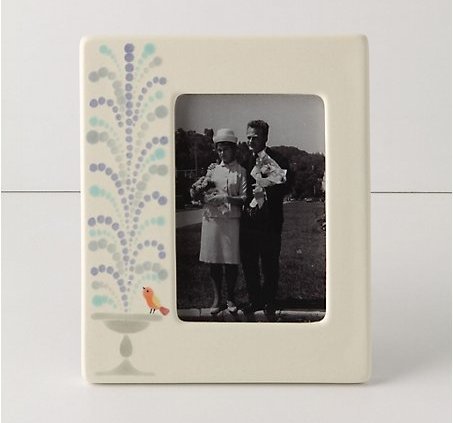 Price: $78.00 at anthropologie.com
So whimsical and sweet! This hand-made ceramic frame fits a 4 by 6 photo perfectly, and features a little bird happily perched on a fountain or birdbath.
---
5

Art Department Tulips Roundabout Frame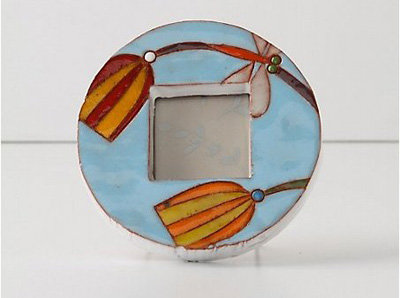 Price: $38.00 at anthropologie.com
This pretty round frame belongs to a set of three, but this one's my favorite. It holds a 1.5 inch photo, perfect for displaying a black and white close-up of your sweet little baby, or of that unusual water-plant from your vacation in Fiji…
---
6

Anthropologie Far-Flung Frame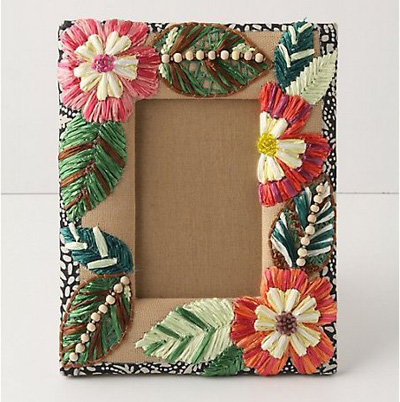 Price: $34.00 at anthropologie.com
The raffia embroidery on this frame is so vibrant, so bright, it's a constant reminder of your last tropical get-away, or of a beach trip you took last week. It holds a 4 by 6 photo, and would look so pretty among a bunch of other wood-tone frames.
---
7

Single Rose Frame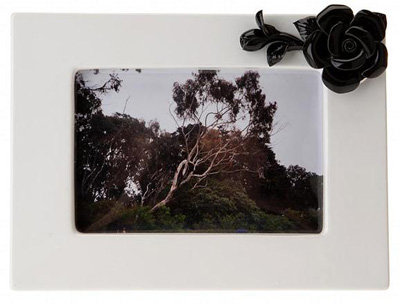 Price: $12.00 at urbanoutfitters.com
What a pretty way to display a wedding photo! This ceramic frame is stark white with a single white rose in one corner, or white with an inky black rose. Both are made to hold a 4 by 6 photo, and both would be ideal for displaying your wedding photo… or would make a marvelous wedding gift!
---
8

Wooden Owl Frame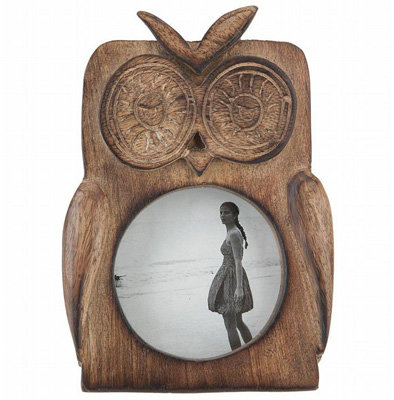 Price: $18.00 at urbanoutfitters.com
What better way to display a photo of you and your sweetie from a starry night long ago than in this pretty owl frame? He's charming, made of mango wood, and obviously vintage-inspired. As long as your photo is 3" around, it'll fit perfectly.
These pretty frames are a much nicer way to display your photos than in a shoebox, aren't they? Which of these photos do you like best? Or do you prefer albums? Please let me know!
More
Comments
Popular
Recent