Unless you live in an arid country, it's very likely that you experience rainy days at some point. You may be surprised, but it can rain a LOT in some parts of Spain. So I've been looking at umbrellas, and I've found some really gorgeous ones I'd like to share with you (not literally of course, unless you come to Spain).
---
1

Zebra Print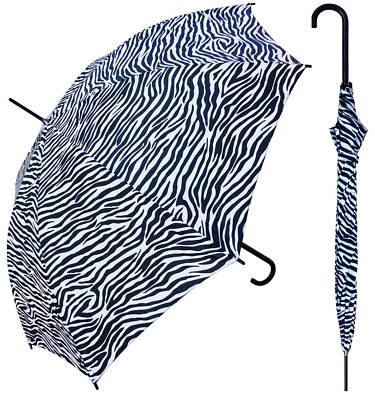 Price: $17.99 at cgi.ebay.com
Hey, you can't go wrong with animal print accessories, right? This umbrella measures a massive 41'' across, so it will probably keep a small family dry. If you live in a particularly rainy area then get some waterproof boots as well, and you should be covered!
---
2

Rainbow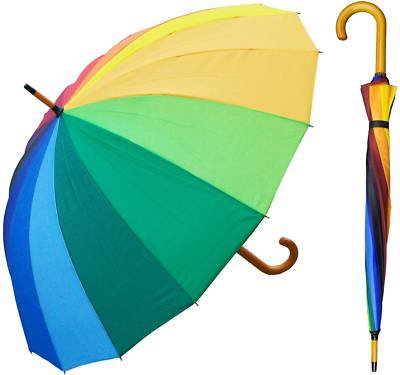 Price: $20.99 at cgi.ebay.com
And after the rain, comes the rainbow … or during the rain, in the case of this colourful umbrella. You might just cheer up a few people when they see it.
---
3

Tulips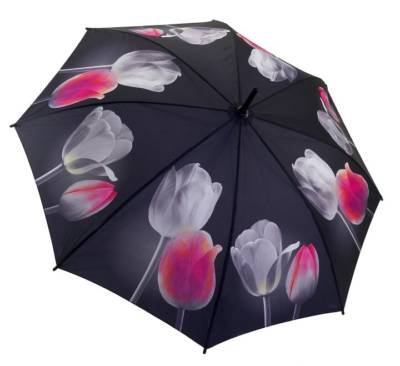 Price: $18.49 at cgi.ebay.com
This is a lovely print that reminds me of artwork. Unlike the previous two, it's a folding umbrella, if you prefer one that you can slip into your bag.
---
4

Daisy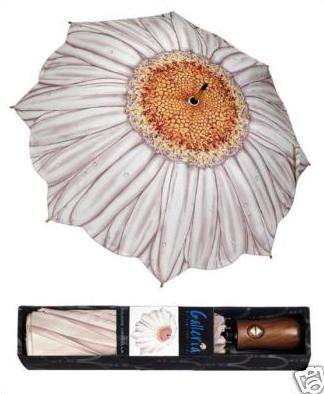 Price: $19.95 at cgi.ebay.com
More florals – and why not! This time it's a giant daisy. You might look a bit like a pixie sheltering under it, but as long as it keeps you dry, who cares.
---
5

Betty Boop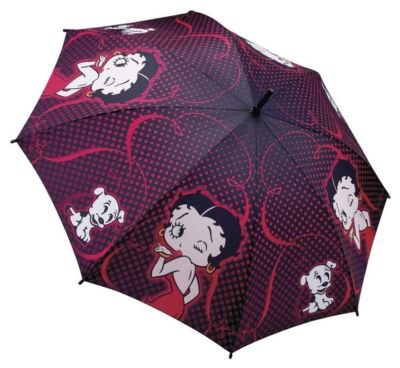 Price: $19 at cgi.ebay.com
If you're a love of kitsch, then this cute umbrella is for you. As well as Betty, it features a little pup.
---
6

Polka Dot Frill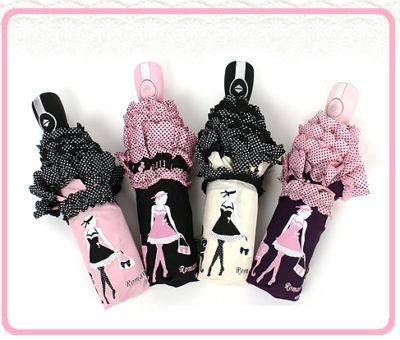 Price: $30.86 at cgi.ebay.com
This is soooo girly! There's something rather Parisian about these frilly umbrellas, with their images of pretty girls and elegant sofas. You can choose from various colours (I like the purple one).
---
7

Van Gogh Blossom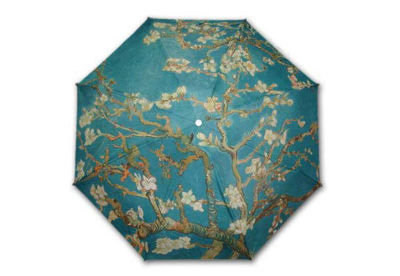 Price: $34.74 at cgi.ebay.com
Of course, there are plenty of umbrellas to suit art fans. I love the paintings of Van Gogh, but although this is apparently one of his best-known pictures, I must admit I'm not that familiar with it. It's a beautiful picture though, and a beautiful umbrella.
---
8

The Nightmare before Christmas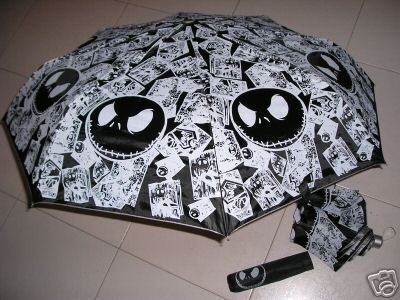 Price: $7.99 at cgi.ebay.com
They do say there's something for everyone, and clearly umbrellas are no exception. If you're into the alternative scene you can stay dry and still be different, with this Nightmare umbrella.
---
9

Bird of Paradise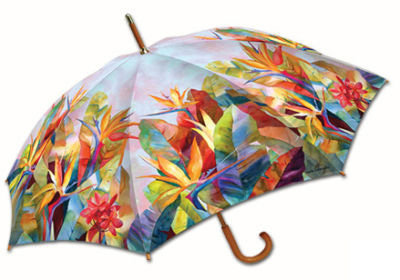 Price: $23.50 at cgi.ebay.com
It may be raining, but think tropical with this bright and cheerful umbrella. Maybe it will fool you into thinking that you're on a warm island …? No, probably not, but at least you can be rained on in style.
---
10

Multi Stripe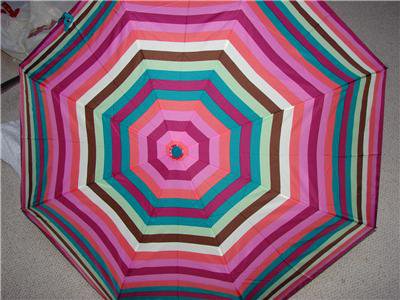 Price: $39.99 at cgi.ebay.com
Twirl this stripy umbrella as you're singing in the rain, and you'll hypnotise half the people around you. It's got that psychedelic look about it …
As vital as rain is, it can be depressing to have to go out in it. So grab one of these colourful and fun umbrellas, and maybe rainy days won't get you down!
More
Comments
Popular
Recent