I love my garden, and not just for the fresh vegetables and gorgeous flowers. I've made my garden my own peaceful oasis with all of my favorite accessories… if you're looking to transform a simple garden space to something more, I can help! Here are my suggestions, my list of 7 pretty garden accessories for every budget and every taste!
---
1

Pottery Barn Tuscan Urns & Cachepot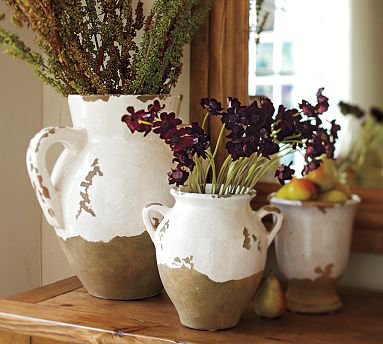 Price: $24.00 to $89.00 at potterybarn.com
Along the edge of my patio are three planters with herbs, just seconds from my kitchen. But these gorgeous planters could be used for just about anything you'd like, just about anywhere in your garden! They're available in three sizes and can be used alone or in a group. I love them!
---
2

Cattails Garden Lantern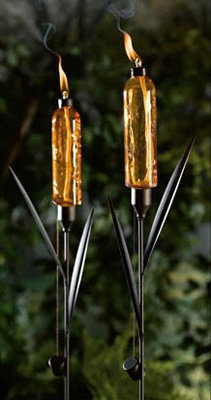 Price: $24.95 at signals.com
Fill these pretty lanterns with oil or citronella, light, and enjoy the gentle glow. The cattails are made of sturdy amber glass and the stems are metal. I like these not just because they're so pretty, but also because they're easy to store — the stakes come apart easily for storing in the garage or a shed in the winter.
3

Reading Garden Fairy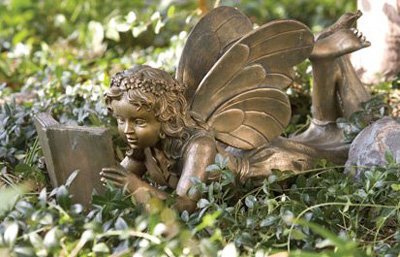 Price: $36.95 at signals.com
If you're a bibliophile like me, then you can understand why this pretty little fairy looks so involved in her book. Isn't she sweet, too? I think she'd look lovely in a patch of ground cover…
---
4

River Rock Owl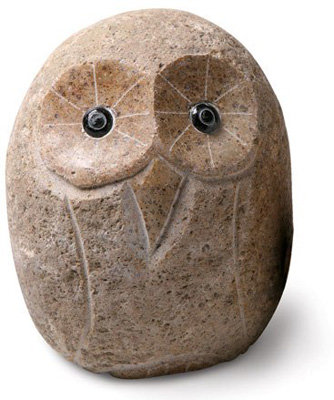 Price: $29.95 at signals.com
No two of these charming little owls are identical. That's because they're all hand-carved from smooth river stones, but they're still similar enough to make an interesting group of three or four…
---
5

Ceramic Garden Mushrooms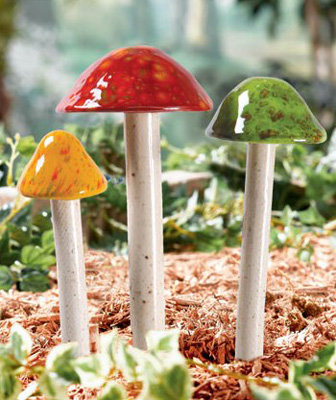 Price: $24.94 to $39.94 at signals.com
Most mushrooms grow where it's shady and damp, but this trio of brightly colored fellows can bloom anywhere you like, even in a pot… they're made of ceramic, and come in sets of three.
---
6

Floating Glass Frog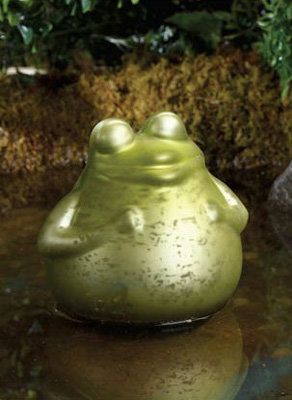 Price: $12.95 at signals.com
This chubby little frog floats on any water surface in your garden, from birdbath to pond to fountain. He's made of green glass, and measures almost as wide as he is tall… garden flies beware!
---
7

Copper Garden Bat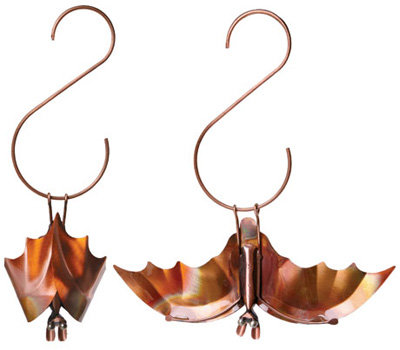 Price: $49.95 at signals.com
I realize it's weeks and weeks away from Halloween, but this copper bat is so cute I couldn't resist including him on my list! He's designed by North Carolina artists Caroline Murphy and comes in two upside-down poses, awake or asleep. I love them both!
Any of these pretty garden accessories can turn an ordinary space into something tranquil, quirky, and truly your own! Which of these garden goodies do you like best, and why? Or do you have something else in your own garden you'd like to tell me about? Please let me know!
---
Comments
Popular
Related
Recent