Is there any girl in the world who does not melt like chocolate at the sight of pretty flowers? Is there any occassion for which flowers are not appropriate? Be it birthdays, a wedding, anniversary,Valentine's Day or just because, flowers are the perfect way to show how much you love someone and I may have just found the best place online to buy gorgeous flowers from. Here's presenting, Missyflowers.com and my pick for the 9 prettiest flower bouquets from them:
1

Orange Rose & Peruvian Lily Bouquet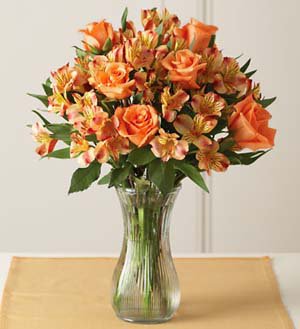 Price: $34.99 at ww30.1800flowers.com
Orange roses and Peruvian lillies. Sigh! Doesn't this bouquet look as exotic as it sounds? Something about those Peruvian lillies makes me want to twirl in circles and sing like a songbird. This bouquet is the perfect way to brighten up one's birthday!
2

Moonlit Magic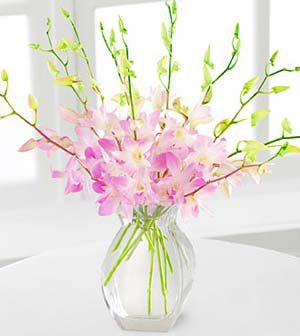 Price: $49.99 at MissyFlowers.com
Orchids are one of my favorite flowers so when I saw these delicately gorgeous Dendrobium Sakura orchids, I knew I had to include them in my list. The picture itself makes me gawk with wonder and I can't imagine how much more divine they'd look in real life! My birthday's around the corner by the way. Is anyone listening? :D
3

Birthday Flower Cake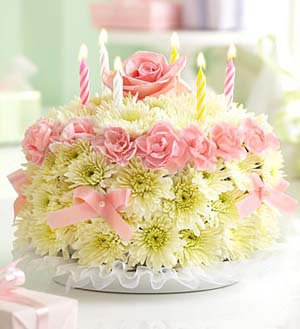 Price: $39.99 at ww31.1800flowers.com
What makes a birthday special (besides presents)? Gorgeous flowers and a delicious cake of course! But why go down the clich