I love jewelry. Love it! Silver is my metal of choice, along with white gold, but I like certain yellow gold pieces as well. It's just, I am a pale, pale girl, and yellow gold tends to make my skin look washed out. But anyway! ASOS is one of my favorite places to shop for jewelry, because it's pretty and affordable. So here are 10 pretty pieces of jewelry that I've totally fallen for!
---
1

Juicy Couture Cherry Heart Ring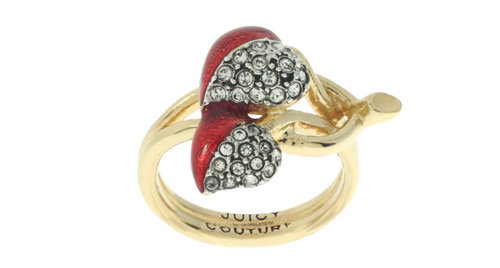 Price: $74.13 at us.asos.com
Here is one gold piece I find absolutely gorgeous. Juicy Couture has some really nice pieces for such a trendy band, and this is one of them. I love those luscious little cherry hearts! The garnet shade is so delicious looking, you almost want to take a taste.
---
2

Versailles Beaded Bracelets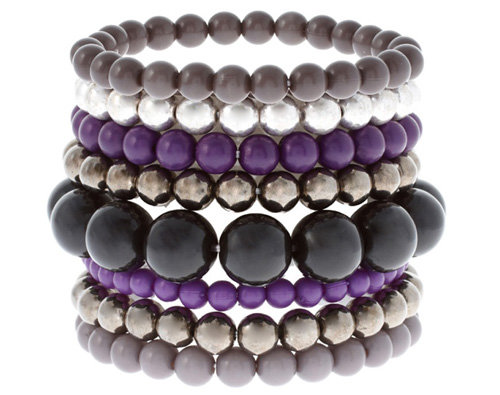 Price: $13.79 at us.asos.com
I love purple. Various shades of purple – plum, violet, lilac, et cetera – are some of my very favorite colors, and I love the way they match up with the blacks, greys, silvers, and other metallic shades here. Stacked bracelets are still totally in, and this is a wonderful way to rock that look at an incredibly affordable price.
---
3

Oasis Stone Tassel Hoops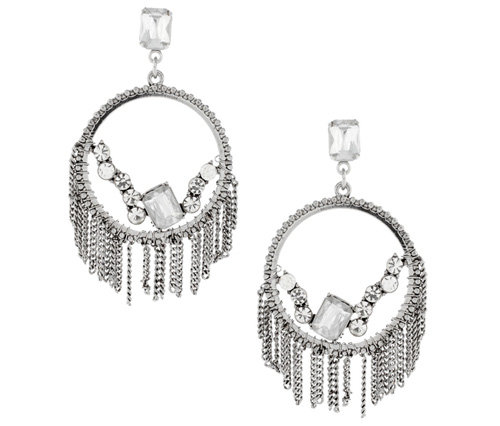 Price: $16.38 at us.asos.com
I don't often wear earrings, but this pair spoke to me. I don't often wear hanging earrings either, but again, these are just crying to be worn. The chain design is just so innovative. They are sparkly and pretty and could make wonderful accessories for a holiday party outfit. Of course, with a pair like this, remember to let them be the focus and don't over accessorize.
---
4

Cath Kidston Red & Gold Enamel Starburst Heart Locket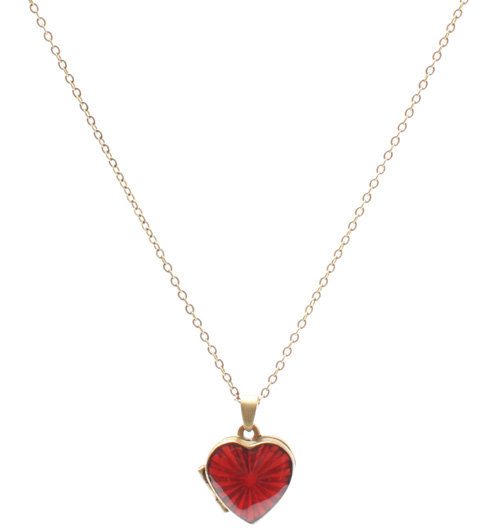 Price: $48.27 at us.asos.com
Here's another gold piece I love. I think it's because I love red and gold together. They are both such warm tones that they complement each other beautifully. This one is on my list because of the pendant itself, though. That starburst pattern is simple but elegant, classic but totally innovative.
---
5

Oversized Swirled Metal and Crystal Ring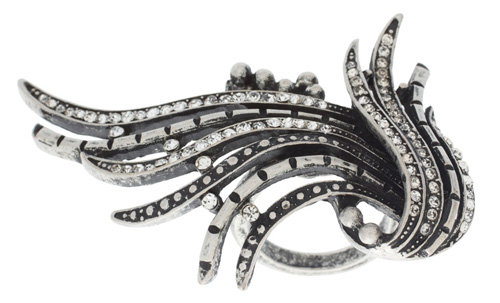 Price: $20.69 at us.asos.com
I adore black toned jewelry and gunmetal is my favorite ever. This ring, with its gunmetal finish and swirls of diamante, is just exquisite. Anything that incorporates glass is a winner in my book. This is such a great piece, it definitely qualifies as a conversation starter. Probably not great for everyday wear, but who cares?
---
6

House of Harlow 1960 Enamel Peacock Bangle

Price: $104.30 at us.asos.com
I love anything peacock, and I can totally see the connection here. The inlay does resemble peacock feathers, especially with the bold, colorful stones in the center of each diamond shape. By the way, House of Harlow was named in honor of Nicole Richie's lovely daughter. The pieces in this collection are collectively to die for, but this is probably my favorite.
---
7

Chiffon Flower Studs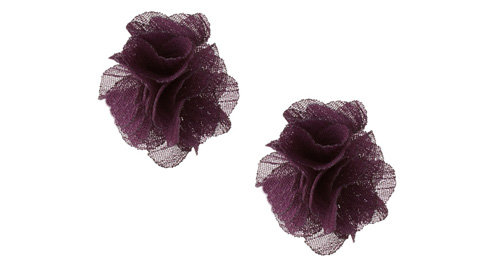 Price: $10.34 at us.asos.com
Remember my thing about purple? Mmm, I think these are gorgeous. I love that they're made of chiffon as well. That is completely unique to me. These are soft, feminine, elegant, and dainty. They could go with so many different looks, and for that price, they're definitely worth it!
---
8

Oasis Multi Row Victoriana Necklace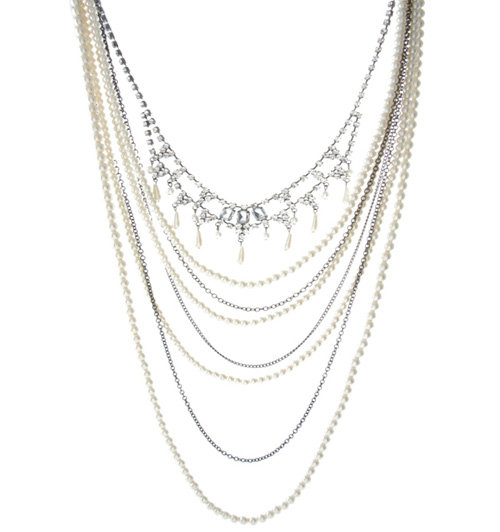 Price: $41.38 at us.asos.com
I love multi row necklaces, and I especially love the details in this one. There's silver, there are pearls, drops, diamante – this necklace has everything! It's another one of those pieces where you'll probably want it to be the focal point, but doesn't it make a great one?
---
9

Set of Three Vintage Style Stacking Rings

Price: $13.79 at us.asos.com
I love stacking rings because they have so many options. And I love this particular set because it has something for everyone. Gold, silver; elegance and baroque style; simplicity and complexity. I love all three rings, especially the silver and the cameo.
---
10

Double Row Floating Tiny Hearts Necklace
Price: $10.34 at us.asos.com
This necklace is both unique and elegant. Nothing too flashy, and yet it is so dainty, delicate, and feminine that it would be perfect in any number of situations. It features both gunmetal and gold, and while I normally don't think those two things work together, I cannot argue this look.
So what do you think? Do you see anything you like? If not, what kind of jewelry do you go for? I bet we're all willing to try something new!
More
Comments
Popular
Recent