The very name of Gucci **signifies elegance and sheer class. Here's our top picks for **the hottest pieces of jewelry!
1. Horsebit flora earrings with circular charms
Whether you're off to the opera or a formal evening do, these 18k yellow gold and white enamel earrings will be the toast of the town! Pamper yourself with these beauties.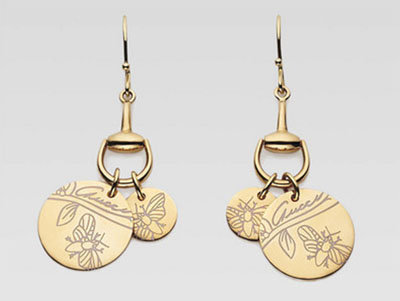 2. Flora charm bracelet
Of flowers and colors and all things pretty. Your wrist will look lovely encircled in this beautiful 18kt yellow gold charm bracelet. Malachite, sugilite and tigereye charms add a special charm to this piece.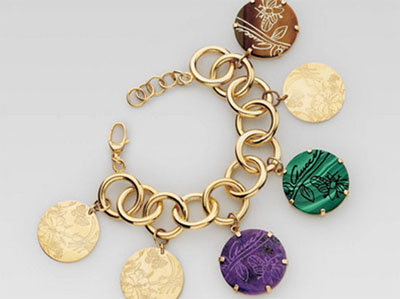 3. Icon stardust necklace
All 18" of pink magic. It's no wonder that this pink gold necklace steals the show. Pink sapphires totaling 0.68 carats sit delicately on this piece. This is one necklace that belongs close to your heart.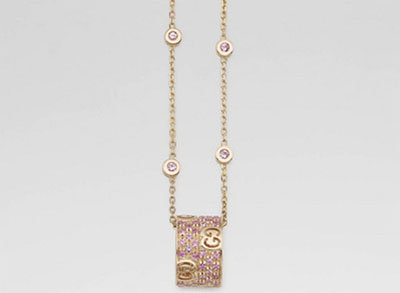 4. Icon stardust ring
They say diamonds are a girl's best friend. Now that friend just got a lot more precious. The Icon Stardust ring will take your breath away. 18kt white gold with diamonds totaling 0.59 carats! Yes! With those ingredients you can't go very wrong.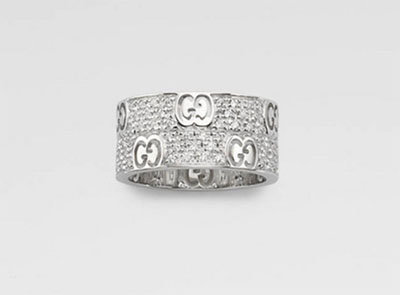 5. Bamboo necklace
Gucci does itself proud with the unique bamboo necklace. This 15.8" long white gold and diamond necklace may be expensive but it's worth every penny. Your princess dreams can come true with this one.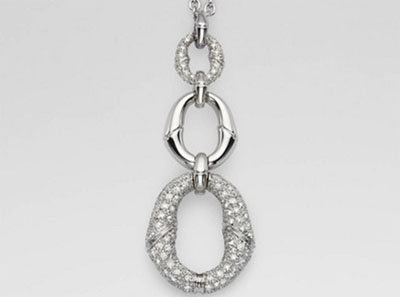 6. Bamboo earrings
Yellow gold with brown diamonds? Yes, you heard right. Brown diamonds - breathtakingly beautiful. This 18kt set is more than just unique- it's extraordinary and that's how you will feel wearing them. Each earning is 2.8" long.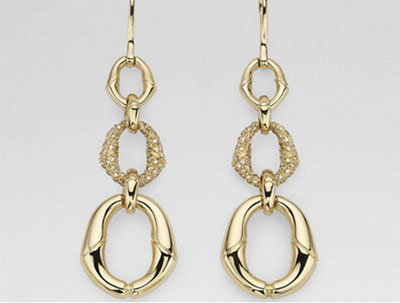 7. Horsebit cocktail necklace
You will want to be seen in this 18" long yellow gold necklace. Your brown diamonds will earn all the admiration and awe that it deserves. This piece totals up to a respectable 2.20 carats. Be sure to get matching earnings to be the show stopper!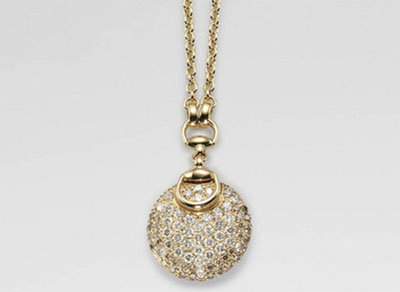 8. Horsebit drops earrings
Ok, blame Gucci. Each piece is more exquisite than the next. What can a girl do? Buy them all? Take a look at this one. 18kt yellow gold earnings fit for a queen. You won't be able to walk away from these!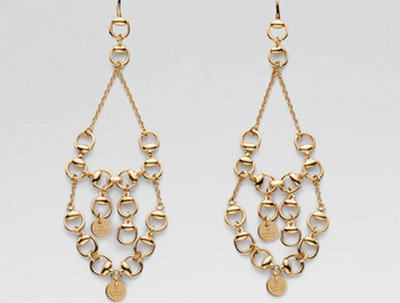 9. Horsebit cocktail ring
Talk about originality. Gucci leads the way with this 18kt yellow gold ring with a smoky quartz, totaling 21.0 carats. Sheer elegance- we're speechless. Period.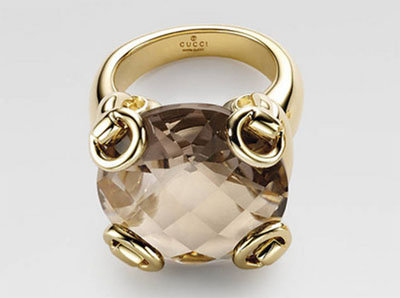 10. Icon boule bracelet
If you're going all out for luxury then add this to your ensemble. This 18kt yellow gold bracelet is 2" in width. Dress your hands with Gucci this season!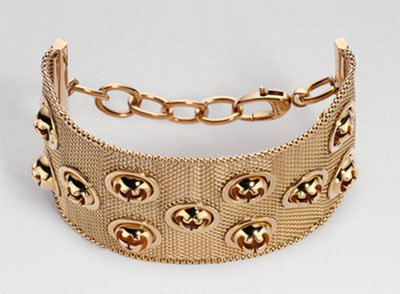 For more details on these gorgeous pieces, log in to Gucci's official website.
If you are considering jewelry with diamonds, our Tiffany's Top 10 Celebration Rings and Diamond Engagement Ring - Tiffany's Top 10 could be of much help :)