I love new accessories, like shoes and bags and necklaces, and I love supporting indie artists and designers, so what could be better than shopping for both — indie accessories? Especially at a great website, where you can shop for all the accessories you love with no worries about quality. I have a few sites I check for new items at least once a week, and I'm delighted to share them with you! If you're a fan of indie accessories, too, keep reading! Here's my list of the 7 best online shops for indie accessories.
---
1

Cry Wolf Clothing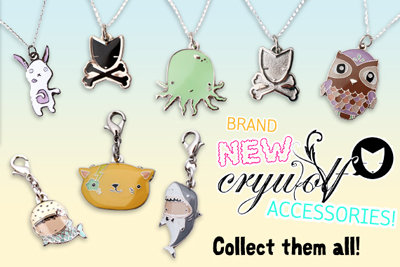 Website: crywolfclothing.com
Wishlist Item: Cupcake Necklace, $18.80 at crywolfclothing.com
I love small indie artists Cry Wolf Clothing out of Canada. Their characters, like Sharkboy, Ninja Pirate Bunny, Octolove, Zombie Bunny, and this distraught cupcake appear on necklaces, pins, zipper pulls, totes, and more. Shipping is reasonable, and their site is fun and easy to shop.
---
2

ShanaLogic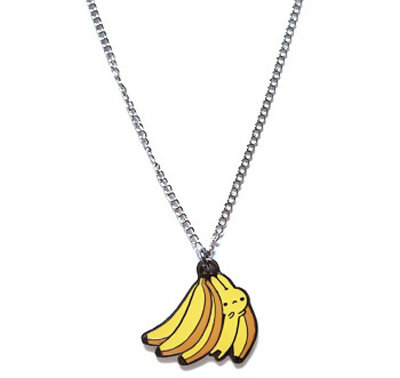 Website: shanalogic.com
Wishlist Item: Banana Bunny Necklace, $12.00 at shanalogic.com
Everything on the ShanaLogic site is handmade by fab indie artists, like Claire Belton and Resists Today. They have accessories for guys and girls, so you can do all of your shopping at their site! I also love their "Save the Manatees" section… every purchase you make there benefits savethemanatee.org. Cool!
---
3

ModCloth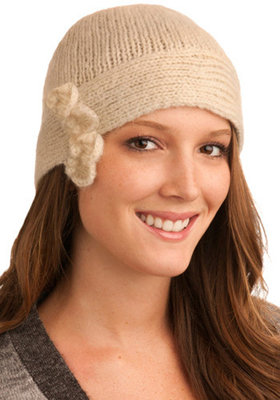 Website: modcloth.com
Wishlist Item: Cozy Posy Hat, $31.99 at modcloth.com
Oh, so many wonderful indie accessories, so little time! I could spend hours just browsing this site, choosing necklaces, earrings, hats, handbags and more. I love that shipping is $7.00, no matter how much you buy… and they have everything! I also love that they have a whole "indie" section!
---
4

Forever 21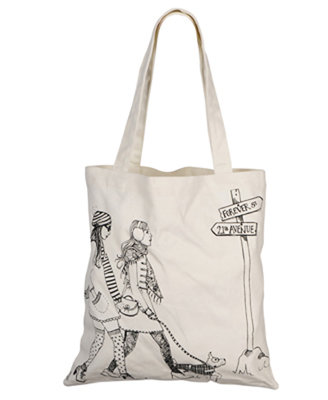 Website: forever21.com
Wishlist Item: Canvas Tote Bag, $5.80 at forever21.com
Forever 21 might not be the first store you think of when you're looking for indie accessories, but they do have loads of amazing deals on great indie-style bags, jewelry, and more. Most of their accessories, including this cute tote, are priced less than $10 each, so get shopping!
---
5

PlasticLand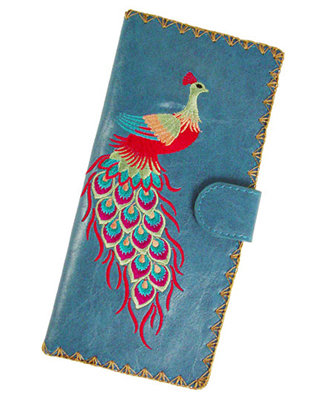 Website: shopplasticland.com
Wishlist Item: Pretty Peacock Wallet, $25.00 at shopplasticland.com
No matter where you are in the world, PlasticLand will ship to you, and if you live in the States, shipping will only be $7.95, no matter how much you buy. And you'll want to buy a lot, since they have every shoe, bag, necklace, and glove you'll want.
---
6

Urban Outfitters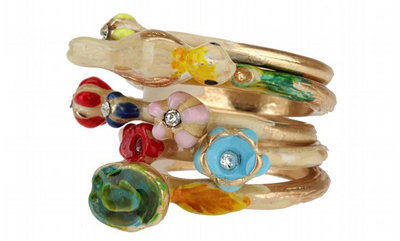 Website: urbanoutfitters.com
Wishlist Item: Porcelain Stackable Rings, $20.00 at urbanoutfitters.com
Even though UO is a big chain store, they carry accessories from indie artists and designers like Toddland and Kimchi Blue. While some may argue that these aren't true indie artists, I disagree, and buy their goodies whenever I can! I also like that shipping is a flat $10, and that includes free return shipping on anything that doesn't fit.
7

Ruche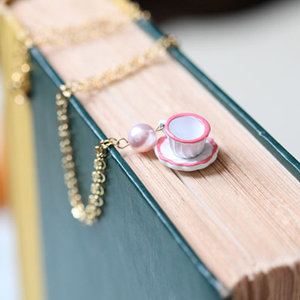 Website: shopruche.com
Wishlist Item: Time for Tea Necklace, $26.99 at shopruche.com
You can love indie accessories and still be a girlie girl, and for proof, check out the Ruche website. They carry so many gorgeous indie scarves, shoes, bags, and more, all with the prettiest flowers, ruffles, lace, and other ultra-feminine details. I love their look-book and blog, too!
Bookmark these sites, sign up for their free newsletters and emails, and check back once in a while to see what marvelous new indie accessories they have in stock! I'm constantly updating my wish lists and sharing items on Facebook, giving my favorite indie artists lots of exposure… you can too! Which of these sites do you like best, and what's on your wish list? Please let me know!
---
Comments
Popular
Related
Recent