Do you go to a school where you are required to wear a uniform? Or maybe you're just tired of wearing the same old jeans and t-shirt to school everyday! Whatever your dilemma, here are 7 accessories to help you spice up your school outfit!
---
1

Headband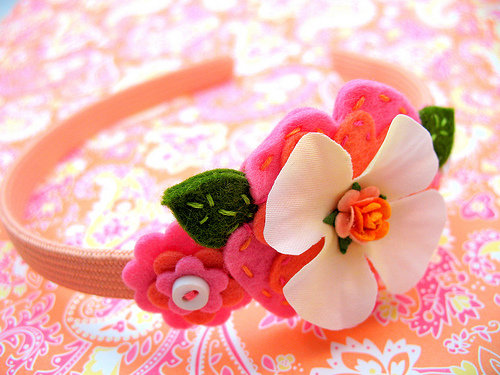 Photo Credit: littlepinkposies
Headbands are an awesome way to add some pizzazz to your outfit! You can experiment with many different styles and fashions. Check out thin or wide headbands for a great variety of style. I love the cute designs that come on some of them such as dots or stars or stripes!
---
2

Scarf
Photo Credit: isayx3
So many different things you can do with scarves! Besides the 25 or more different ways you can wrap them around your neck, you can wear them in your hair, around your waist as a belt, or around your wrist as a bracelet. Be creative and use your imagination!
---
3

Long Necklaces
Photo Credit: KaoriKaori
I love long chain necklaces! They are the ultimate chic fashion accessory! You can wear them long or loop them around your neck twice to make a double strand necklace. Find some cute earrings to match and you're all set to go!
---
4

Chunky Bracelets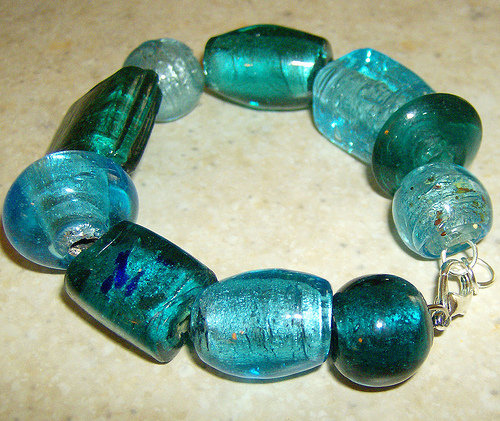 Photo Credit: SatinDollCo
Chunky bracelets with big beads are very popular rights now. Try mixing and matching several different colors or bracelets with different types of beads for some versatility. You can also try cuff or bangle bracelets!
---
5

Glasses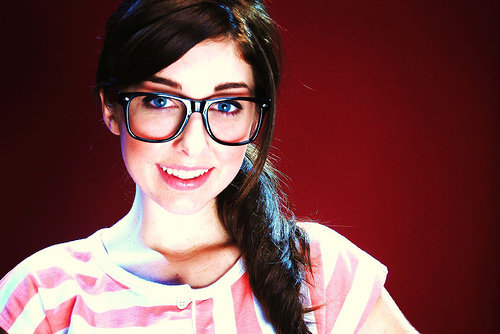 Photo Credit: SHOkOLATE
Who says you have to have a prescription to wear glasses? Get a pair that you can wear that have no prescription in them and you can really switch up your look! Places Like Claire's have many different colors and styles of frames to choose from. Pick one that compliments your face shape and goes with your personality!
---
6

Cocktail Rings
Photo Credit: TroyWitte
Cocktail rings seem to be coming back in style in a big way this year! While you wouldn't wear one every day for the fact that it's not very practical, wearing one every now and then adds some jazz and some bling to your outfit! Choose from a variety of colors and many different types of stones and gems!
---
7

Belts

I love belts! Thick belts, then belts, studded belts, plain belts, belt with fringes or belts with buckles, they all have a place in my wardrobe! Add belts to dresses or blouses that you wouldn't expect, such as a sundress with a sweater, or a long-sleeved button down blouse. The unexpected change offers cute style and fashion sense!

Now that you have this list of great accessories, you'll never feel like you are dressed in a boring outfit again! Which accessory out of these is your top fave to wear and how to you switch it up?

Top Photo Credit: Catheryne's Eyes
More
---
Popular
Recent