Accessories can make or break an outfit, and they are the perfect way to add new elements and update an old ensemble! I'm always investing in new accessories to update my old favourites, and I've been searching for the hottest Spring accessories... here are my top ten accessories to boost any outfit!
---
1

Reiss Zeiter Womens Wide Brim Straw Hat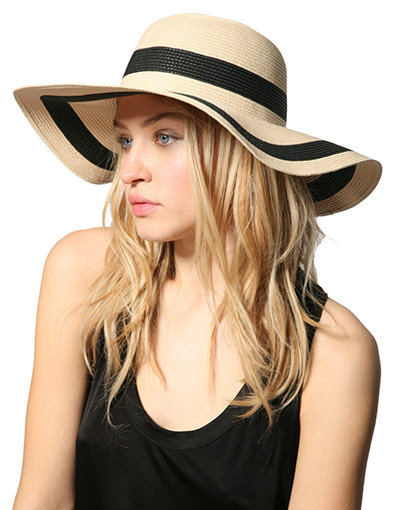 Price: $65 at asos.com
Nothing says classic like a straw hat, and this gorgeous wide brimmed version just screams chic style! Team it with natural-looking hair and a cute mini for maximum impact... it's great for keeping the Sun out of your eyes, too!
---
2

Oasis Nautical Stripe Scarf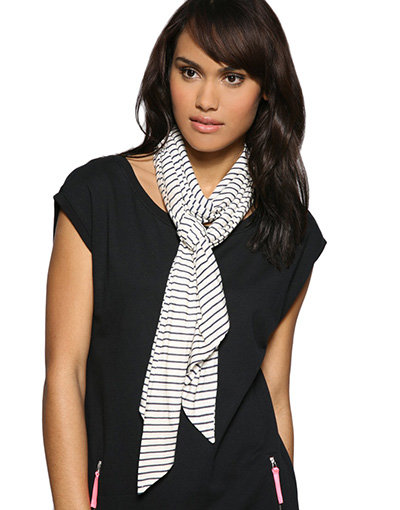 Price: $27 at asos.com
This gorgeous scarf is one of my favourite accessories ever... it feels amazing against my skin, and is the perfect way to add a nautical touch to any outfit! I've been wearing it with everything, and if I don't need a scarf, I've even worn it as a belt and a hair band! I love it!
---
3

ASOS Body Con Waist Belt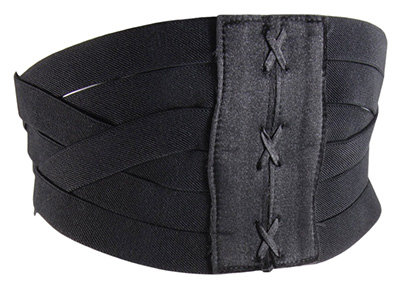 Price: $25 at asos.com
A belt can transform an outfit, and this one is perfect for changing how a dress looks! Whether its to add extra detailing to an already tight dress or to add shape to a flowing dress, its comfortable and adds great shape... I love the lace, straps and poppers!
---
4

ASOS Woven Leather and Chain Waist Belt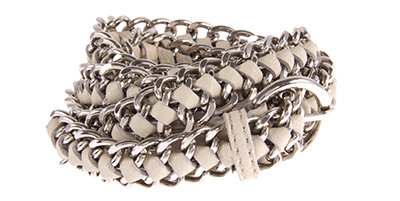 Price: $37 at asos.com
Another amazing belt, this one is perfect for giving a rocky, attitude filled edge to an outfit... it's big enough to wear around the waist or the hips, and even adds a sexy new touch to a black mini, but looks equally great round the waist of jeans! It's so versatile, and perfect for a finishing touch.
---
5

ASOS Premium Grey Feather Cape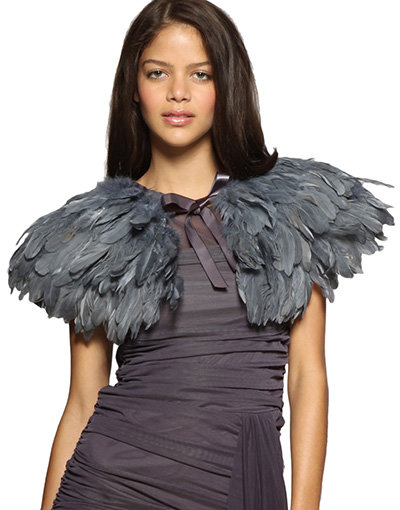 Price: $67 at asos.com
Simple white cami dresses are huge this season, but to avoid looking plain, they need a great accessory to make the look your own. These capes are perfect for adding a unique element! The feathers are soft and contrast the gorgeous silky ribbon tie... even just with a tee shirt and jeans, it looks incredible.
---
6

Jonathan Aston Embellished Back Seam Tights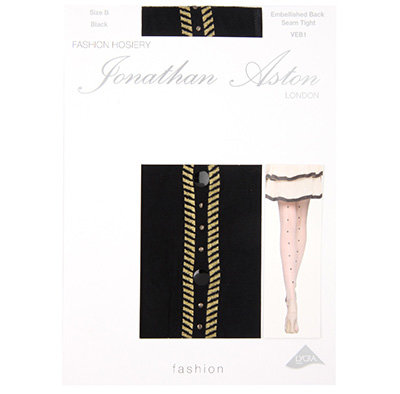 Price: $42 at asos.com
Whether you are dressing up a formal outfit or just adding detail to a skirt, these tights are perfect! From the soft black opaque finish to the gorgeous embellished back seam, they are high quality, comfortable and gorgeous, and they really do add an extra element to any outfit!
---
7

Helene Berman Straw Fascinator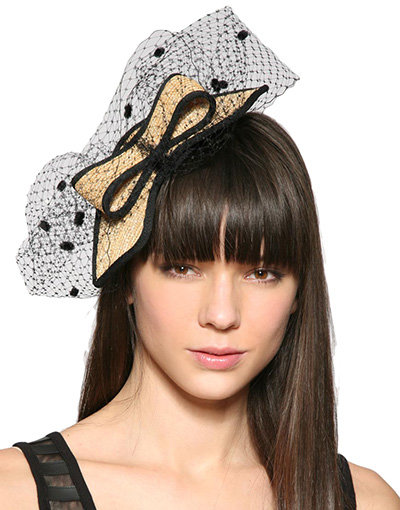 Price: $118 at asos.com
Gossip Girl made fascinators huge, and this one is my absolute favourite. From the gorgeous straw bow to the patterned lace, its feminine and gorgeous, and completely wearable! For maximum impact, team it with something simple and let the fascinator do the talking... just add heels for instant glamour!
---
8

Juicy Couture Handbag Charm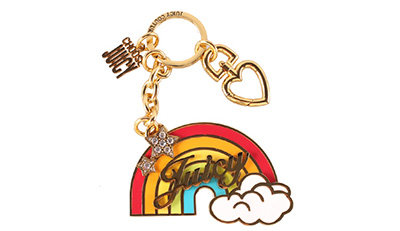 Price: $79 at asos.com
I have a favourite handbag which my boyfriend bought me, but using it all the time can get boring. The solution? Dress it up with handbag charms! I love this bright rainbow themed one, which effortlessly attaches to the zip and looks fantastic. You could even it add it on to a chain and wear it as very on trend big necklace...
---
9

Emilio Cavallini Camoflage Knee Highs
Price: $20 at asos.com
The utility trend is huge right now, and these knee highs are the perfect way to add a touch of camouflage to your outfit. They look super cute teamed with a black mini, but can go with virtually anything, and it looks amazing! Just make sure you team them with heels, to keep a feminine edge. Divine!
---
10

ASOS Chain Detail Nude Lace Cuffs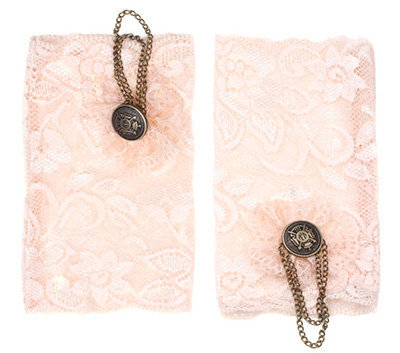 Price: $10 at asos.com
Cuffs are huge at the moment, and these ones tie right in with the nude trend! The lace feels great against your skin, and they look amazing with the contrast button and chain... Try teaming them with a vintage dress to add a rocky attitude, or using them to glam up jeans...
I cannot wait to get my hands on these accessories! I love adding new things to my wardrobe, and accessories are the easiest way to do it... The straw hat looks great with my nautical mini! Have you found a super cute accessory recently? Please show it to me!
More
---
Comments
Popular
Recent