Whether you're looking for a special occasion dress for your princess, or back to school jeans for your little man, you'll need a few places to shop for kid's clothes that you know you can depend on! They have to have cute clothes in the right sizes at reasonable prices, and even better, frequent shopper rewards or at least an e-mail newsletter with special deals! Not sure which children's clothing stores have these perks? I can help! Here's my list of the best places to buy cute kid's clothes…
---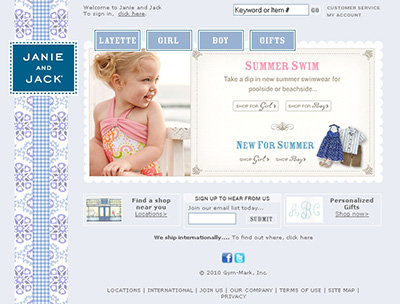 Janie and Jack specialize in adorable clothes and accessories for babies and little girls and boys up to eight years. They only have a few select stores in 32 states, but you can shop online, anywhere around the world! They offer exclusive deals and special event announcements via a free e-mail newsletter, and they also offer monogramming on some of their baby items, like hooded towels, bibs, and onesies which make great gifts for a baby girl or boy!
---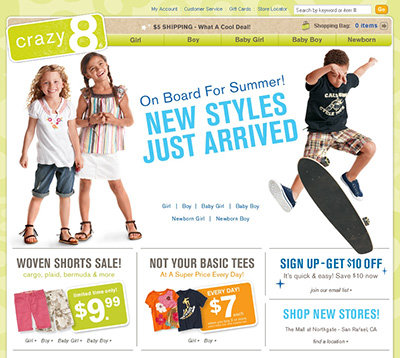 This is hands-down my daughter's favorite place to shop! They have fashions for boys and girls, sizes from newborn to size 14, and we love their Crazy Cash, giving you $20 on every $40 you spend! If you choose to buy online, you can ship your entire order for only $5, too! They also offer a free e-mail newsletter with great deals and alerts on upcoming sales and specials.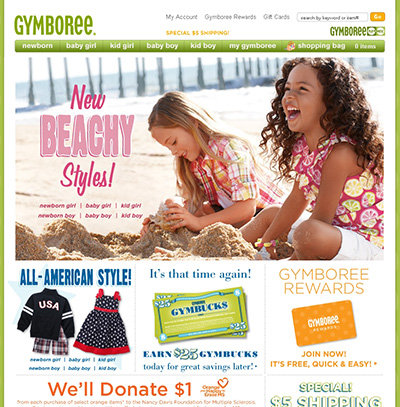 If you love easy coordinating outfits for your little girl or boy, sizes newborn to 12, then this is the store for you! I love how all of their items match with each other, kind of like a store full of fashionable Garanimals. They also offer a free Gymboree rewards card, free e-mail newsletter, and $5 shipping on all online orders. If you want to save 5% on all of your Gymboree purchases, even on sale items, then use your Gymboree Visa card… you can apply right on the Gymboree website.
---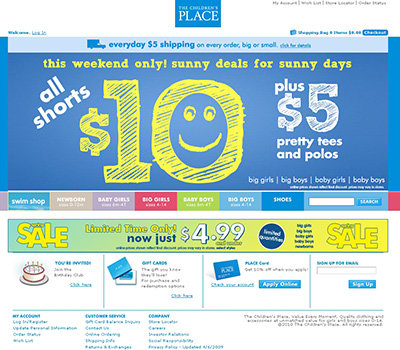 The Children's Place is fantastic for newborn boys and girls all the way through sizes 14… they have everything for stylish little kids! They also have a free birthday club, with a special coupon on your birthday, and you child's birthday! They offer $5 shipping for all online orders, and I love their Dressy Collection!
---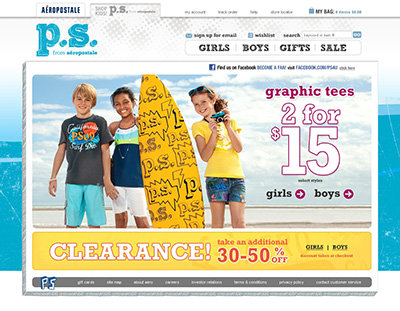 If you love clothes from Aeropostale, then check out this new division, made just for kids! They have the same great clothes at fantastic prices, in sizes for your pre-schooler all the way through junior high for both boys and girls! They also carry school uniforms and all sorts of cool accessories! Once your kids outgrow P.S., it's time to move on to Aeropostale… follow them on Facebook or Twitter for early notice of sales and specials… and use the free wish list feature to make sure your kids end up with the clothes they WANT at holidays and birthdays!
---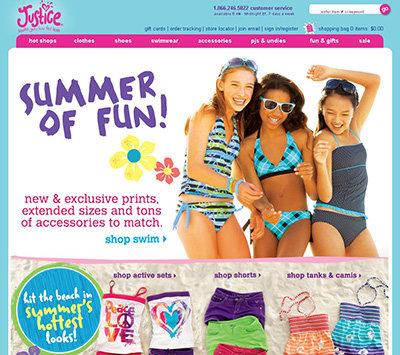 Limited Too has changed its name to Justice for Girls, an entire shop full of clothing and accessories for tweens! Sizes start at 6 and go up to 20 (which is about my size, actually!), and everything in the store and on the site is right on trend! The Justice website also has a section on beauty tips for your soon-to-be-teen, which is helpful… and they have a music section, too!
---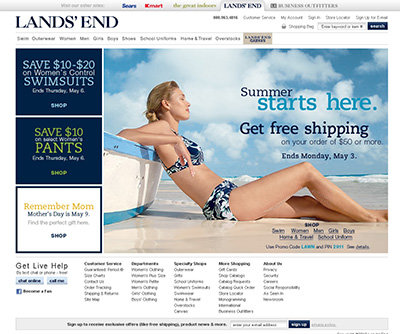 Land's End is the perfect place to shop for your child if their style tends toward preppy, classic looks. Their sizes start at newborn ("Baby") and go up to 20 ("Big girl" or "Big Boy"). They offer one-stop shopping, with clothes, shoes, and so much more! And their clothes last forever, perfect for handing down…
---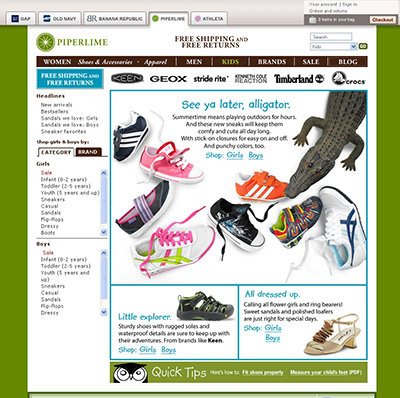 Looking for brand-name styles for your kids, all in one place? Try Piperlime's Kids section. Theyhave clothes, shoes, and fun accessories for infant, toddler, and youths, for both boys and girls, and they carry brands like Kenneth Cole, Primigi, Morgan & Milo, and more. Even better? Shipping and returns are FREE!
With so many great places to buy cute clothes for your kids, there's no reason for them to look anything less than adorable! I especially love Crazy 8, and so does my daughter! Which of these places do you like best? Or is there another children's clothing store you love I left off my list? Please share!
---
Popular
Related
Recent