Have you ever had those days when you can't find anything to wear? Evening dresses are the hardest thing to get right, and who knows whether black or coloured is nicer, or what shape looks best? Save yourself the stress of the shops, and check out my top 17 evening dresses!
---
1

Calvin Klein Leather Paneled Wool Blend Dress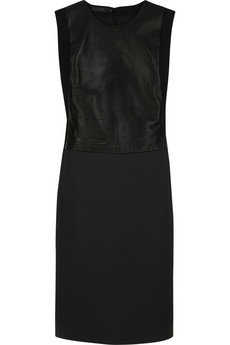 Price: $2,700 at net-a-porter.com
Looking for something conservative yet stylish? This dress is a good shape, ending just above the knee, and the leather panelling really updates it. Teamed with opaque black tights and sky high heels, you'll have gorgeous legs and the best dress in the room! Team with a black wool dress to keep warm while you're out and about.
---
2

Issa Silk Jersey Dress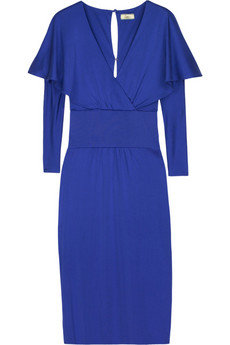 Price: $780 at net-a-porter.com
This is a gorgeous dress! It's very form fitting, but also very forgiving. The colour is bright and the perfect for boosting a drab day, too. Dress it down with nude tights, black shoes and a cardigan, or up with neon shoes and statement jewellery.
Trendinig Stories
More Stories ...
3

Jonathan Saunders Benwell Printed Dress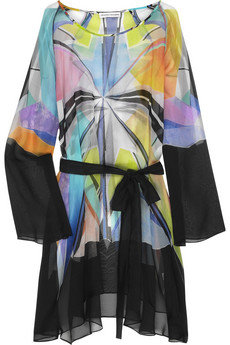 Price: $1000 at net-a-porter.com
Chiffon is very stylish right now, and the bright colours and gorgeous shape make this the dress of the century. Choose sky high black shoes, and a simple black clutch, and go make an impact! I'll be saving for this dress!!
---
4

Vivienne Westwood Gold Label Opuntia Metallic Corset Dress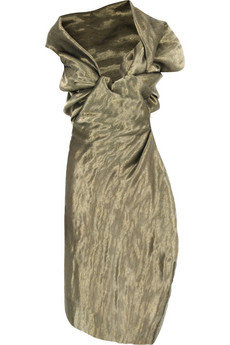 Price: $3,335 at net-a-porter.com
This is the perfect dress for the figure shy, as it hides a secret corset which flattens the stomach, and boosts the bust! Wear with wide, gold shoes and a gold clutch for a very glamorous look, and find a simple, delicate necklace to draw attention to your neckline.
---
5

Chloe Draped Velvet Dress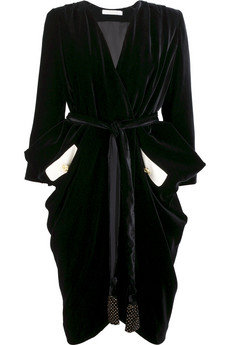 Price: $3000 at net-a-porter.com
This is another vintage style dress, which features heavy shaping to create an extreme silhouette. The velvet material nips in the waist while accentuating the hips and shoulders, and the geometric slanting on the bottom of the dress is to die for! Swap the rope belt for a black ribbon, and team with strappy black heels and a scruffy chignon for the ultimate in 80's styling.
---
6

Oscar De La Renta Metallic Knitted Tunic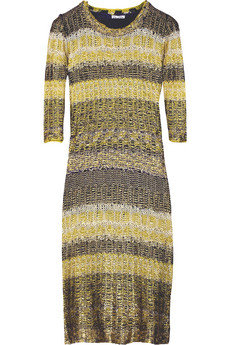 Price: $2000 at net-a-porter.com
This is a stunning dress! The silky material is very form fitting, and the pattern looks divine teamed with a metallic wide belt and black clutch. Team with nude tights and a black coat for daytime chic, and unveil the colour for a timeless night time hit!
---
7

Temperley London Shola Silk Zebra Print Dress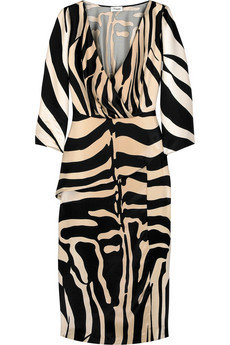 Price: $900 at net-a-porter.com
Looking for an exotic update to evening glam? The neckline is flattering, and the length is just right, but its the print that really kicks off the dress! The silky zebra print adds an injection of exotic and glam, and teamed with high heels, a studded belt and a big bag, you'll be ready to paint the town red!
---
8

Victoria Beckham Briseux Silk Mini Dress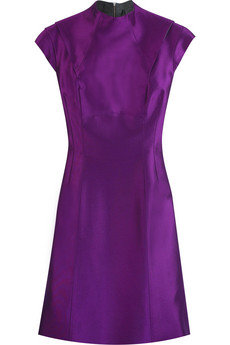 Price: $1800 at net-a-porter.com
Victoria Beckham has released a stunning range, and this dress is the centre piece. The plummy purple colour attracts attention, while the panelling keeps it looking smart and you looking slim! The bottom of the dress is my favourite, though, as the bell shaping is very flattering and very rare! It makes walking really easy, and puts all eyes on your legs...
---
9

Philosophy Di Alberta Ferretti Sequin Embellished Mesh Dress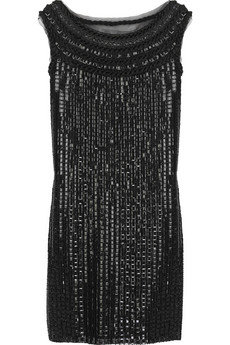 Price: $1300 at net-a-porter.com
Choose dazzling simplicity with this stunning dress, which combines the classic dress with lots of sparkle! The mesh back adds to the elegance, and when its teamed with black shoes and tights, this really is the sexiest dress ever. The ruffling is the perfect finish! Wear your hair in a scruffy bun, and grab a patent black bag to finish the look.
---
10

Zac Posen Asymmetric Silk Crepe Dress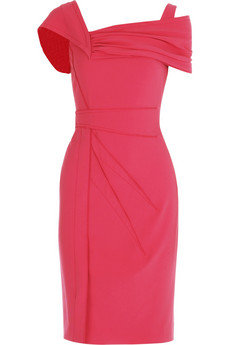 Price: $1600 at net-a-porter.com
I love the colouring of this dress! The vivid pink really sets of skin, and it has such an amazing fit. The one shoulder styling adds class to a tight fighting, very flattering dress, and worn with dainty shoes and a glitzy handbag, this is the perfect girly dress for any occasion.
---
11

Nathan Jenden Wool Coat Dress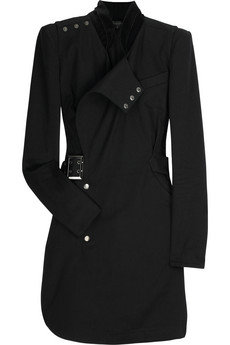 Price: $1800 at net-a-porter.com
Looking for something a little different? This Jenden dress steals its styling from the classic trench coat, turning it into a well fitted, sexy dress thats perfect for the fashion forward. Team with big wedge heels and a big bag, and a glitzy feminine necklace for a feminine twist.
---
12

Stella McCartney Silk Slip Dress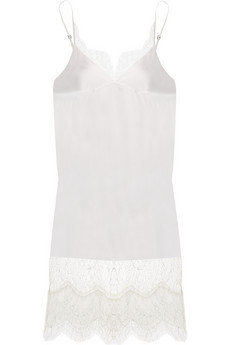 Price: $1300 at net-a-porter.com
This is very lingerie inspired, but looks incredible on! The lacey bottom is very sexy, and the neckline is flattering and draws attention to the bust and neckline. Choose a delicate, silver necklace, and matching earrings for optimum effect. Team with a leather jacket if you are bold, or a suit jacket and white shoes. It takes confidence, but this is so stunning, it really paid off!
Whether you like to make an impact with neon or styling, there is the perfect evening dress that'll make you feel sexy, and look divine. Just pick the right accessories, and you could have the best Winter yet!
Have you found the perfect evening dress? Please show me, I'd love to expand my collection!
---
Comments
Popular
Related
Recent