If you enjoy hot dresses (what woman doesn't?), then you are going to love this post. You see, what is special about this blog is not only do I give you 10 of the hottest designer dresses, but I give you all of them from Net-A-Porter, which is a well-trusted site. Get ready for some excitement…
---
10

Lotta Stensson Silk Tie-dye Handkerchief Dress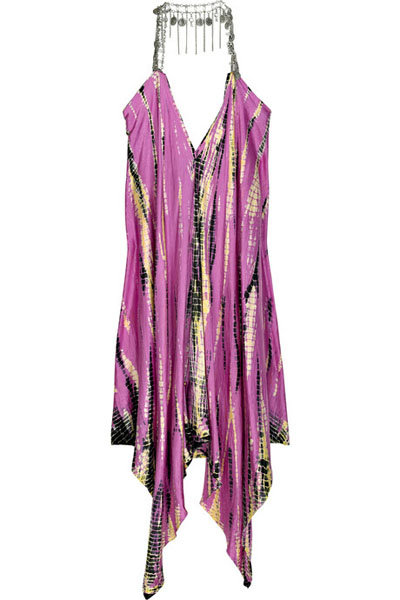 Price: $360.00 at net-a-porter.com
With this dress, you will definitely be brightening up for the summer months. It's a lovely handkerchief dress that has a silver coin – necklace halterneck. Wear this with some sandals or put it on over your bikini and you will be styling.
9

T-Bags Embellished Jersey Halter Dress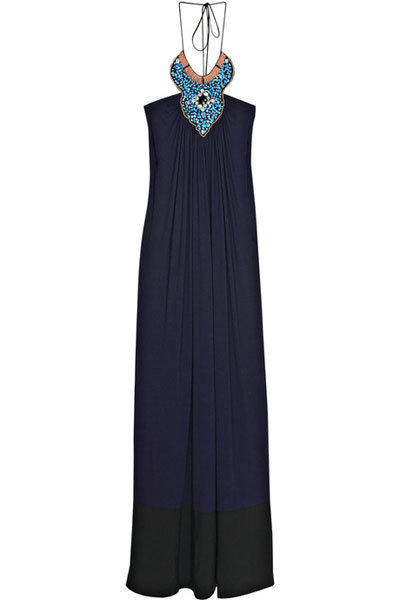 Price: $245.00 at net-a-porter.com
The multicolored bead and shell embellishment on the black really adds something to it. It is perfect to wear for that exotic vacation. Put on some gladiator flats and wear it in the city.
---
8

Chloé Silk-chiffon Tiered Ruffle Dress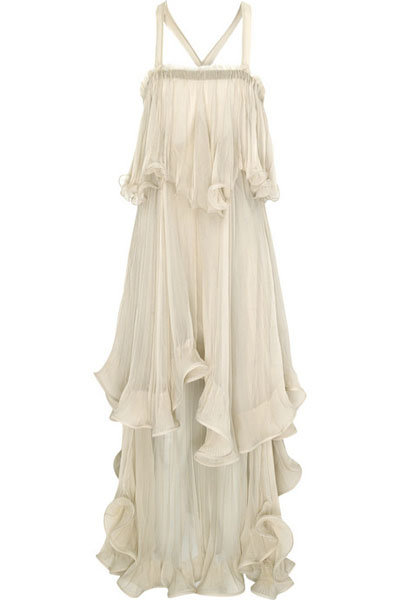 Price: $7,755 at net-a-porter.com
Okay, yes, I had to take a double look at the price of the dress. You probably did too. It gives that bridal type look and is simply breathtaking. Plus, it is made by Chloe, so you could imagine that it is of high quality. The ruffled layers are really cute and that is why I like it.
---
7

One Vintage Amanda Dress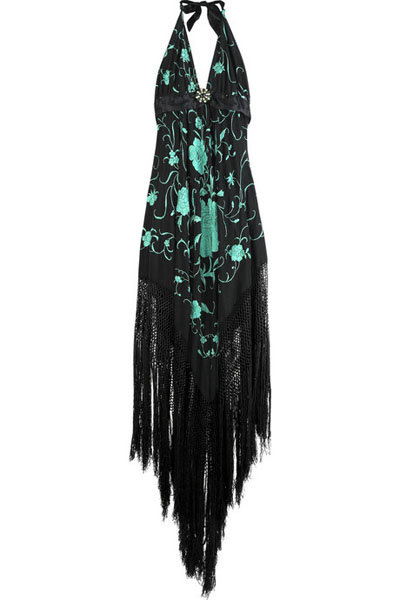 Price: $1,270 at net-a-porter.com
This is one clever looking dress. I like the bottom part of it. It gives that 1930s look. Thank you to One Vintage for restoring it! They sure do know how to add individuality to a dress. What do you think about it? Is it worth the price?
---
6

Zac Posen Stretch-knit Geometric Dress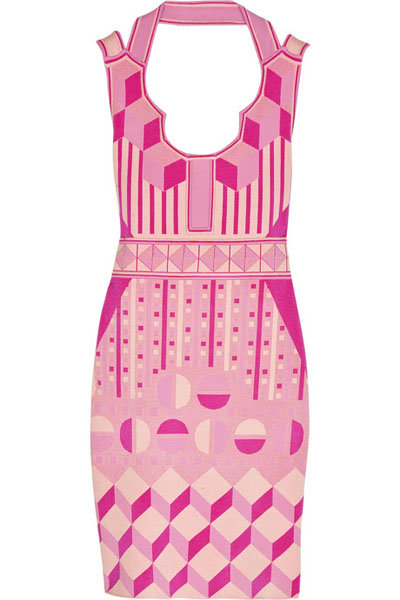 Price: $970 at net-a-porter.com
This is a geometric-patterened pink dress that will be sure to look great on you. Pair it with some high heels and you will be sure to turn some heads. And you thought you didn't look pretty in pink…
5

Adidas by Stella McCartney Zebra-print Cotton-blend Dress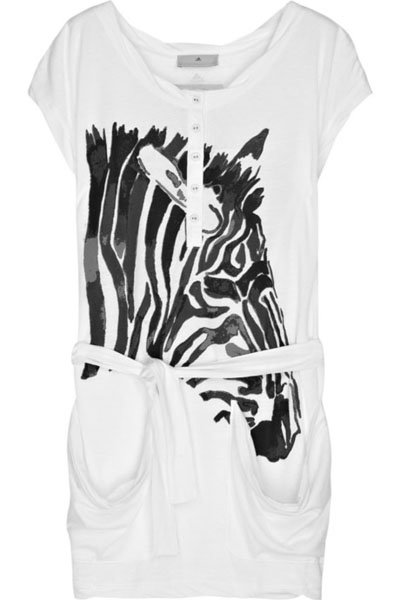 Price: $150 at net-a-porter.com
I know it looks like a straight cotton T-Shirt, but it's an actual dress. You know what? I think it would look great in your gym bag! When you wear it in the gym, you will be sure to work out in style. Team it with some leggings for a stylish workout combination. I love this dress!
---
4

Adam Basketweave Cotton Maxi Dress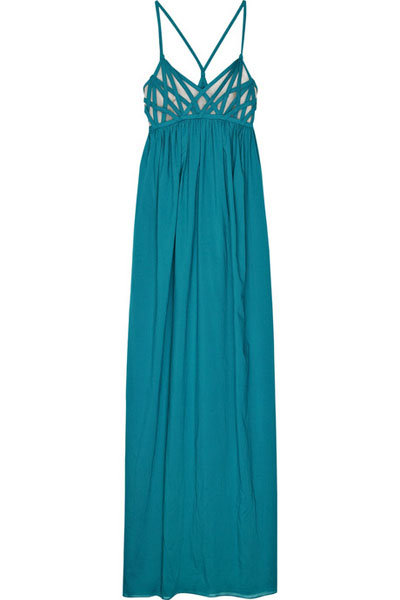 Price: $395 at net-a-porter.com
Bring a bright look to your summer time fun with this dress. It just simply slips on, which is what I like. I like the strapless look on dresses. The narrow straps that cross through it are adorable.
---
3

Notte by Marchesa Asymmetric Silk-chiffon Dress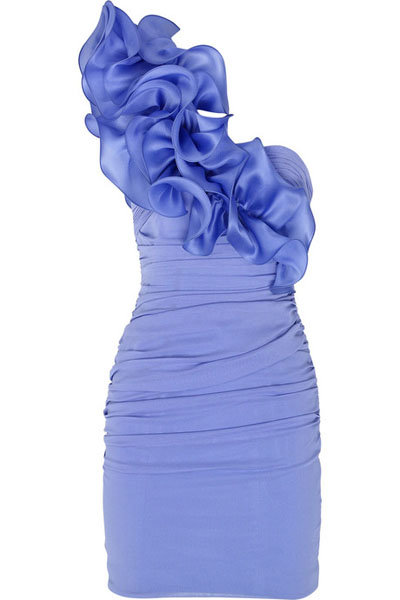 Price: $725 at net-a-porter.com
Would you like to ruffle up your summer? Of course you would and what better way to do it than with this dress? Team it up with some metallic accessories and dazzle the people around you all summer long.
---
2

Rachel Gilbert Eva One-shoulder Dress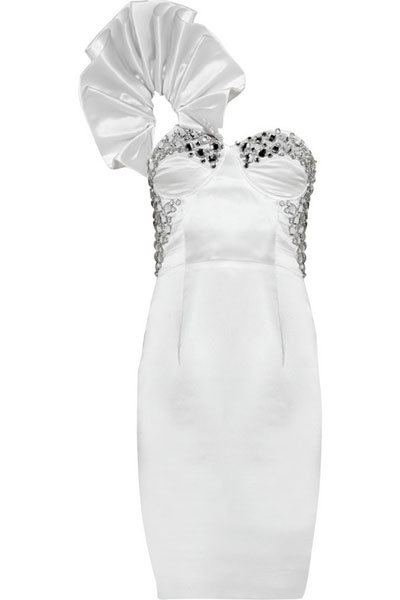 Price: $730 at net-a-porter.com
From the moment I saw this dress, I fell in love. The only thing I would change about it would be the color. I'm not too fond of white, I like some color! How about red or purple, instead of white? The ruffle on it will be guaranteed to shake everyone up! The white dress would look great on a bride!
---
1

Rachel Gilbert Eva One-shouldered Gown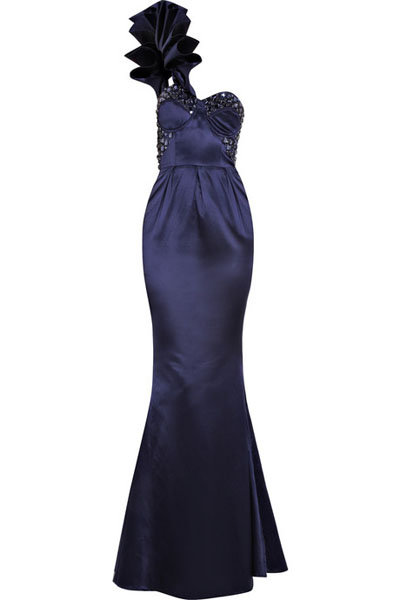 Price: $1,050 At net-a-porter.com
You could really make a memorable entrance with this dress. I think it is a great color. The oversized ruffle is what really catches my eyes. Otherwise, it would just be a normal dress. It really is flattering. Team it up with some silver jewelry and you will look stunning.
There is so many dresses here that it is hard to choose which one is my favorite. I know some of them have a pretty price tag stuck on them. Over seven thousand for a dress? Who would pay that much for a dress? Perhaps a celebrity. So, which one of these do you like the most?
---
Popular
Related
Recent