Now that the Summer is here, it's time to start investing in the super cute dresses that will get you through the season looking cute, sexy and stylish! I love dresses… the right ones make you look great, and simply need some heels and a few accessories, and you look good to go. Which gives you much more time for having fun and getting a tan! My boyfriend's friends are always criticizing dresses, though, so I took a big group of men through the shops to find out which styles they love, and here they are, the 10 dresses that men love!
---
1

TFNC Pleat Front Floral Bandeau Dress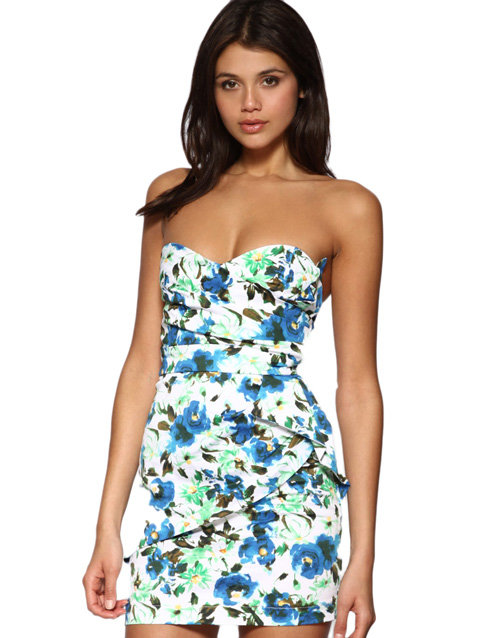 Price: $59 at asos.com
This bandeau dress is very flattering, and surprisingly, all the men loved the print! The centre ruching gives you an enviable stomach, its length makes your legs look super long and all you need to add is some cute heels and you're ready to go. It's no wonder that the men loved this dress, I love it too!
---
2

Lipsy Loves Pixie Lott Belted Denim Shirt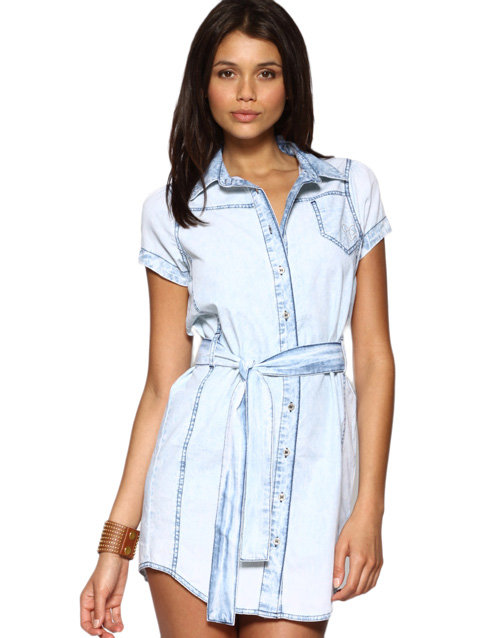 Price: $76 at asos.com
This dress was super popular, with the men agreeing that it's the perfect mix of casual, laid back style and full on sexiness. The white washed denim looks great for Summer, and if you need to dress it up, just add a black belt, heels, and glittery eyeliner. Gorgeous!
---
3

Iska Lace Babydoll Dress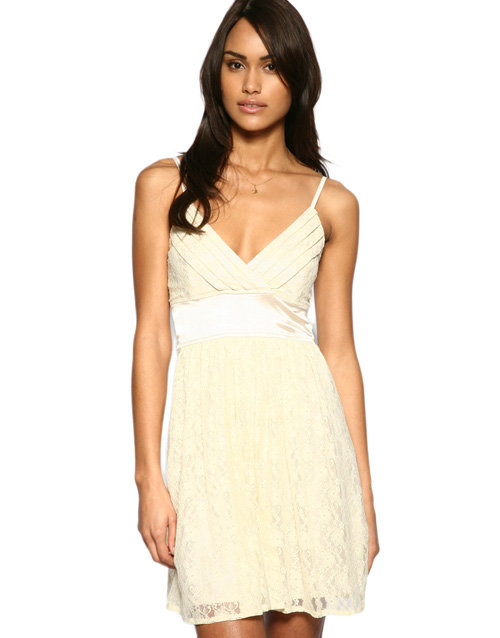 Price: $59 at asos.com
This Iska dress is divine. It's light enough to wear on even the hottest Summer days, it has the cutest neckline and pleated bust, and the floral patterened lace is the perfect finishing touch to a dress that perfectly combines sexiness and girliness, and is great for effortless chic. It's even available in black!
---
4

Renee London Button One Sleeve Dress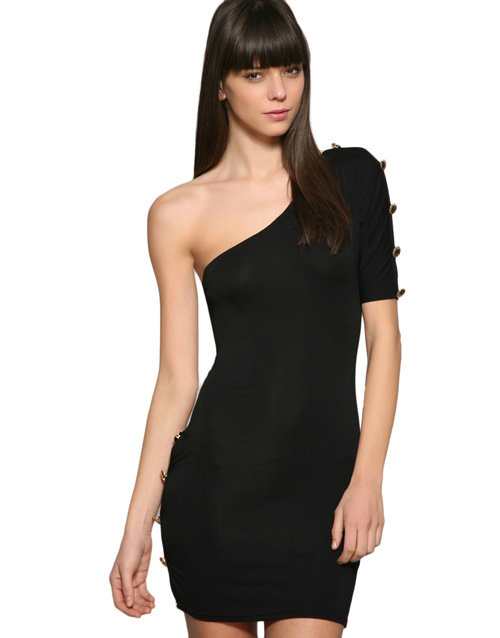 Price: $76 at asos.com
This great black dress is right on trend, with a one shoulder design and embossed buttons giving it a retro look. The round neck and stretchy-yet-firm fabric is super flattering, and teamed with black heels, it looks amazing. The men loved it too, claiming that the one shoulder was the sexiest thing ever…
---
5

ASOS Tailored Deep V Neck Linen Dress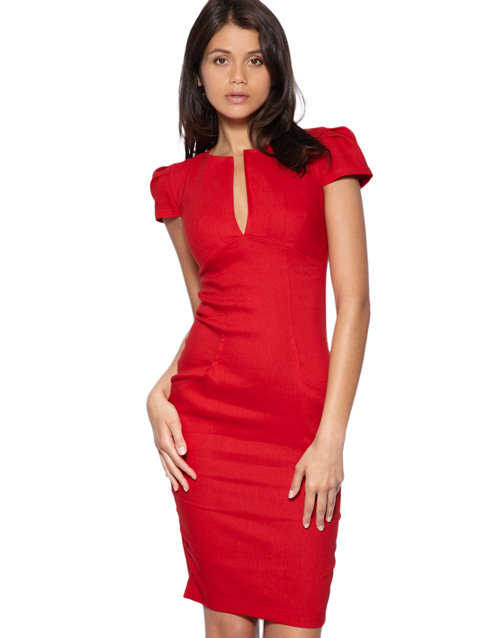 Price: $59 at asos.com
Everyone needs a dress that will carry them through formal occasions and fancy locations, and this is the perfect one. The V neck is dramatic yet unrevealing, and the striking red colour makes any skin tone look radiant and glowing… it's so easy to accessorize, too. I've already ordered mine!
---
6

ASOS Lace Insert Bodycon Dress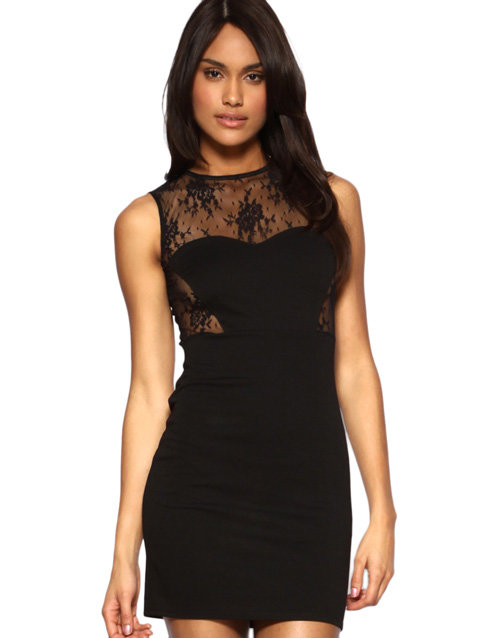 Price: $47 at asos.com
Exposed backs are so stylish right now, and men love it too. "Seeing a woman's shoulder blades is sexier than any other body part," one man drooled after seeing this… well, it is a gorgeous dress! The bodycon front keeps it flattering and makes you look great, while the lace back is girly and chic, and adds a unique element. What's not to love? It's really comfortable, too…
7

Karen Millen Curvaceous Halter Satin Dress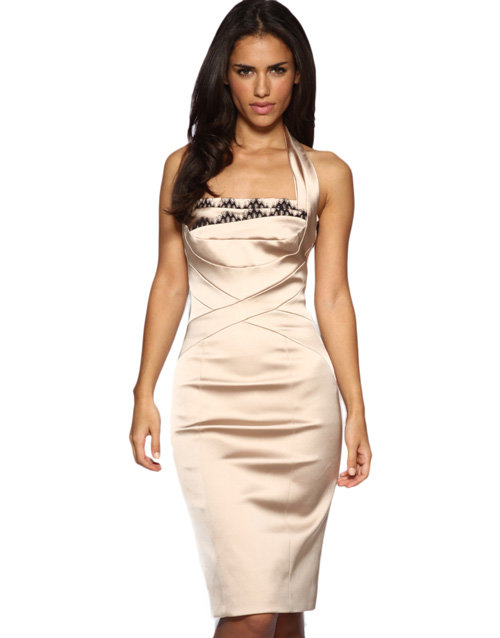 Price: $279 at asos.com
This was a surprisingly popular choice, with the men agreeing that it reminded them of hot holidays with a sexy girlfriend by their side… more than one admitted that when they think about their girlfriends looking great, this is the kind of dress they are thinking of. It is tight fitting, but it's flattering and comfortable too, and you'll feel like a million dollars in it!
---
8

French Connection Embellished Cuffed Silk Mini Dress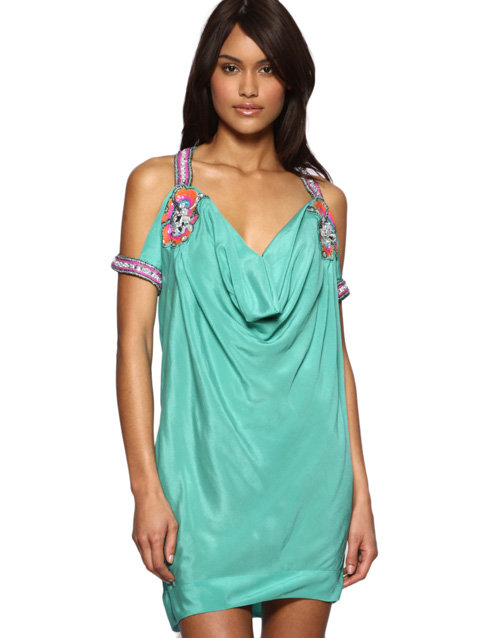 Price: $228 at asos.com
This is one of those dresses that will make you feel instantly confident, sexy and happy, as soon as you put it on. The material is cool and soft against your skin, and the draped style means its great for days when you aren't feeling slim and sexy. It's carefully constructed to make your legs look great, and it even enhances your chest… I love it!
---
9

TFNC Scatter Sequin Open Backed Dress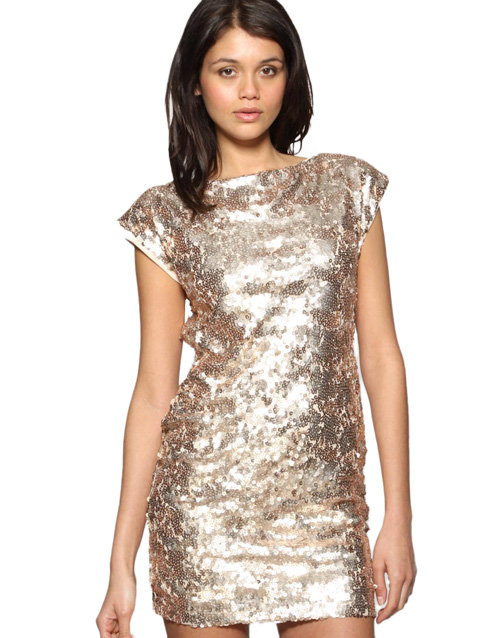 Price: $67 at asos.com
This shimmery dress is perfect for Summer parties and BBQ's, and it's open back means its right on trend, too. The cap sleeves are great for keeping your shoulders cool, and it doesn't need dressing up, simply add heels and you are ready to go. "Simple, but so sexy," one of the men said… I rather like that description!
---
10

Lipsy Print Heart Back Dress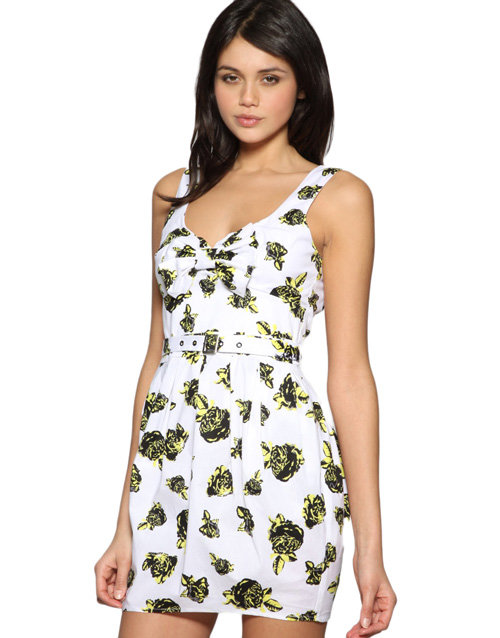 Price: $93 at asos.com
This great contrast print dress was a huge hit, mixing girliness with vintage stylings and the look of playfulness. It doesn't take much upkeep, and is perfect for daytimes exploring cities with a straw hat and some cute shoes… it's low maintenance, and looks hot. It's already on my shopping list…
I love these dresses! Discussing their good points with the men has made me realize exactly what men notice, and they all loved these… from the girly to the statement, there's a dress here for every occasion, and you can't go wrong. What are you waiting for? Get in there fast before they all sell out, and let me know if you find any other super cute dresses!
---
Popular
Related
Recent