While cleaning out my closet and dresser the other day I was posed with a question that almost made my heart stop. "How many of these things do I truly need?" Honestly, probably not a whole lot, but I love my things so I said "all of them." I was lying, but there are some things that a woman most definitely needs in her closet and this ladies, is my list.
---
1

Nine West Marchelie Pumps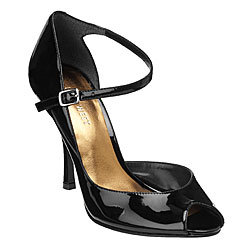 Price: $39.99 at ninewest.com
Every woman needs a pair of perfect peep toe black pumps in her closet. Really, they are a must have. You can wear them with jeans, with that perfect little dress, with that skirt you bought for the job interview...basically, EVERYTHING. Black pumps make your feet look sexy and these are just the perfect, mostfabulous shoes.
---
2

Jessica Simpson Boyfriend Jacket

**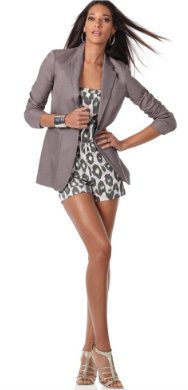 Price:** $110 at macys.com
Right now, loose fitting things are in, shirts, pants, everything. But this piece will never go out of style. It's the classic boyfriend jacket, related closely to the boyfriend shirt. Pair it with someskinny jeans, a white v neck and those oh so perfect black pumps that we were talking about and you've got yourself a dazzling little outfit.
3

Vintage America Suzy Hobo

**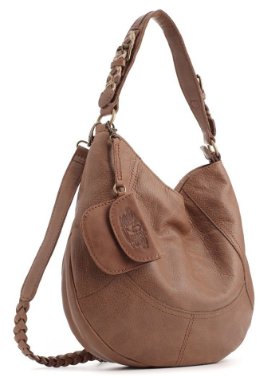 Price:** $111 at macys.com
Ladies, we all need one perfectly large, slightly oversized bag. Let me tell you, this is the one that is going to turn heads. It is GORGEOUS! It's large and it will rule that space you call a closet! This is onehandbag style you definitely need in your closet.
---
4

Bebe Quinn Skinny Legging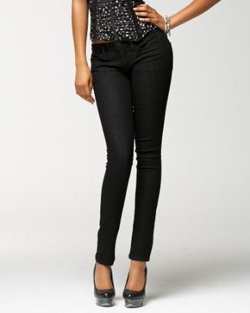 Price: $99 at bebe.com
Everyone's rocking leggings right now. So how about your own pair of jean-like leggings or should I say jeggings! They'll complete any outfit you wear them with. Dress them up or down and you'll be amazed at how flattering they are for your legs and butt look. And the best part, they are oh-so-comfortable...
---
5

Marc by Marc Jacobs Mouse Ballet Flats

**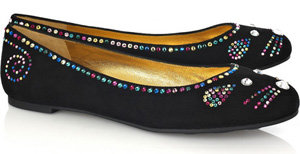 Price:** $280 at net-a-porter.com
Every lady needs some stylish flats in her closet. These flats are both comfy and stylish! I own a pair and they're perfect. Wear them with anything and you'll fit in just fine. I love pairing them with my cute summer dress!
---
6

Victoria's Secret Very Sexy Sequin Sliding Triangle Top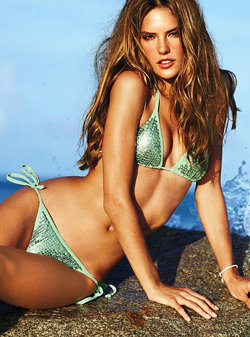 Price: $42 at victoriassecret.com
Sexy Sequins? I know it sounds like a bit of an oxymoron but really, this swimsuit is HOT! Everyone needs one of these. It looks great everywhere from the beach to the pool to spring break or on a vacation!
---
7

American Eagle Skinny Cardigan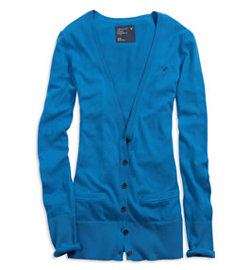 Price: $39.50 at ae.com
Cardigans aren't just for librarians and grandmothers anymore. Cardigans can actually be hot and have become the piece that every outfit needs to look complete. Layer it over a sexy cami or a t-shirt and you'll see that it's perfect for whatever you need!
---
8

Victoria's Secret Soft Brushed Jersey Pant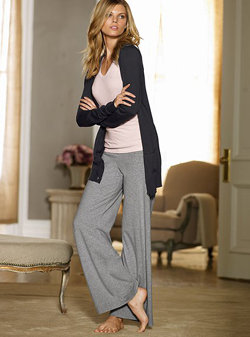 Price: $38 at victoriassecret.com
Everyone needs a pair of comfy pants to lounge around the house in and these are the most comfortable pants you will ever lay on a couch in. They flow nicely and the fabric is soft to the touch. You'll never want to get out of your pj's in these.
---
9

Forever 21 Knit Scarf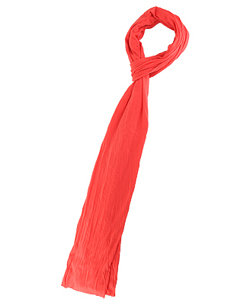 Price: $4.50 at forever21.com
Miranda Priestly isn't the only one who can wear a signature scarf. Everyone needs one. And yours should be simple, ladies. Just a little something to spice up whatever you're wearing. It's easy to do just loop it around your neck and BAM! You're done it's as simple as that.
---
10

Express: Sleeveless Shift Dress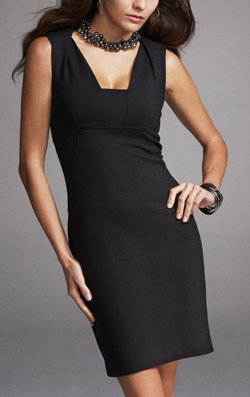 Price: $69.50 at express.com
You had to see this one coming, but every lady needs alittle black dress in that closet of hers. Good for every occasion, like weddings, dinners, dates, etc. This dress is made to make you look good all you need to do is buy it and put it on!
Well ladies, this adventure into the closet has been fun. I guess all I need to know is what do you have in that big beautiful space that you absolutely need? Anything that's not on the list that you think I should know about? Let me know!
---
Comments
Popular
Related
Recent