For years, I've been begging everyone I know to teach me how to golf. It looks like fun, and it looks relaxing, too, but until last month, I'd never even held a golf club! Now I'm hooked, and I've been searching out items to stock my golf bag. If you're a newbie like me, here are 9 items for your golf bag…
---
1

Callaway HX Practice Balls

Price: $11.99 at golfsmith.com
I live in a condo, which means I have to share my green space with lots of neighbors, all nearby. I can still practice m wing without worrying about shattering anyone's windows or denting anyone's car with these soft foam practice balls! They're bright orange, so I can find them easily, no matter where I've hit them, and the little mesh bag they come in stores easily and neatly in my golf bag. Perfect!
---
2

Golf Buddy Tour GPS

Price: $289.99 at golfsmith.com
My boyfriend swears by this device! He had downloaded a program to his smart phone that did the same thing, but after less than an hour, the GPS program had completely drained his battery! So he bought one of these instead, and he loves it! All of our local courses are included…
---
3

ZTech Cleaning Kit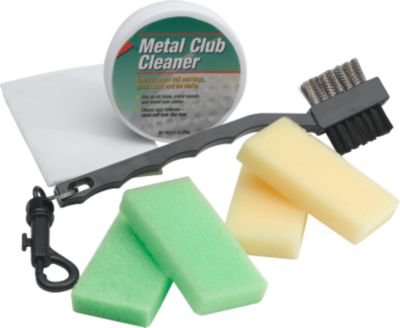 Price: $12.99 at golfsmith.com
You'd be surprised how dirty your gold clubs can get, even after just one round of golf! And since clean clubs play better than dirty ones, you'll want to use some cool water and this kit to keep them tidy. I've never used the sponges, but this brush is wonderful!
---
4

Nike SQ Jacquard Towel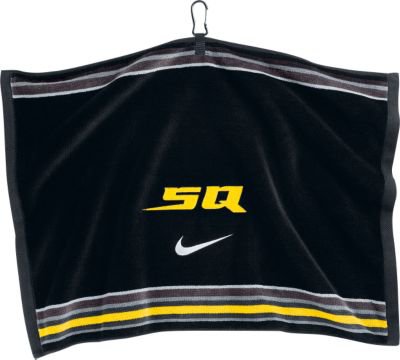 Price: $15.99 at golfsmith.com
I've tried three other golf towels before settling on this one. It's soft and absorbent, and washes nicely. It doesn't fade or pill, and it attaches easily to my golf bag.
---
5

Titleist Logo NXT Tour Balls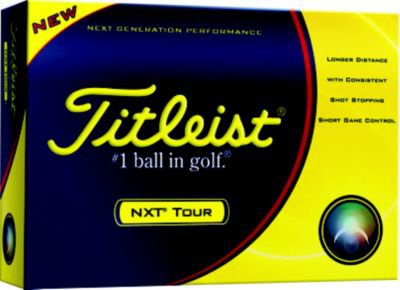 Price: $35.99 at golfsmith.com
I've tried a few different golf balls, and while I do like the pink ones designed just for women, I really like these ones more. They go a bit further with my swing, and they're not terribly expensive.
---
6

Lynx Crystal Cat ½ Finger Glove

Price: $12.00 at golfsmith.com
If you've ever played even a few holes of golf without a glove, you know how quickly blisters can develop, and how large and painful they can be. Almost as bad is wearing a cheap glove, or a glove that doesn't fit right. This one is ideal, though, and I've never gotten a single sore spot.
7

Nike Women's Preppy Stripe Polo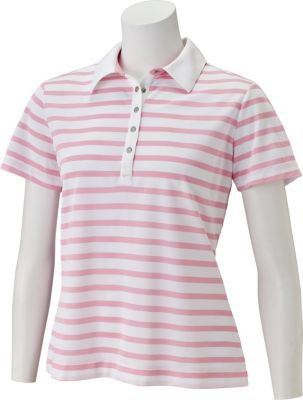 Price: $65.00 at golfsmith.com
I'm not the type of girl who normally wears collared shirts (I wear dresses almost every day) but golf requires it, so I've had to find a few I like. And I LOVE this one! It's cute, and the color is girlie without being ridiculous. It's comfortable, soft, and lightweight, too!
---
8

Oakley Flak Jacket Pink/G30 Black Iridium

Price: $145.99 at golfsmith.com
I have about a dozen pairs of sunglasses, but they're all for show, less for athletic use. So when I tried to play a round of golf wearing one of them, they slid around and almost went flying off when I took a swing! I searched and searched for a good pair of sunglasses just for golf, and these are my favorites! They match my golf shirt perfectly, and they're so comfortable… and stylish!
---
9

FootJoy LoPro Collection Golf Shoes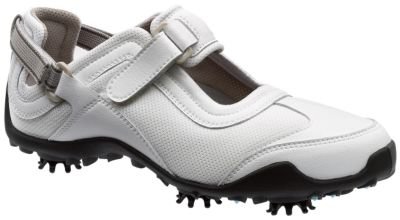 Price: $74.97 at golfsmith.com
Who says golf shoes have to be ugly-looking? These cute little Mary Janes sure aren't! I'd wear something like these anytime, not just on the golf course! They're also really comfortable, and being Footjoy, they're also really high-quality.
Add a great set of golf clubs, and a good pair of short or a skirt, and your golf bag is now complete! Now it's time to work on that stance, grip, and swing… and let's not even talk about putting! Do you play golf? What do you have to have in your golf bag? Please let me know… thanks!
---
Popular
Related
Recent