Ah, summer. Time for campfires, moonlit dips in the lake, and all of the other things we all love about camping. Maybe it's time to get your gear in order, then, before your boyfriend asks you to go camping with him and his friends… here's my list of 7 things to bring camping with you (toothbrush not included, but definitely suggested…)…
---
1

Northwest Territory Dome Tent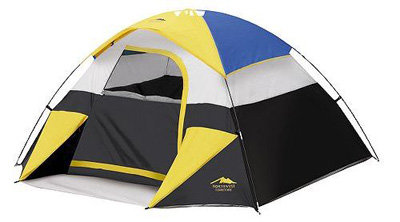 Price: $29.99 at sears.com
Looking for a small tent that's easy to set up and won't fall apart the first time you use it? It's lightweight and comes in a handy carrying bag, so you can take it with you on an overnight hike. It's big enough for two people, and literally only takes a few minutes to set up. Perfect!
---
2

Coleman Full Size Battery Rugged Lantern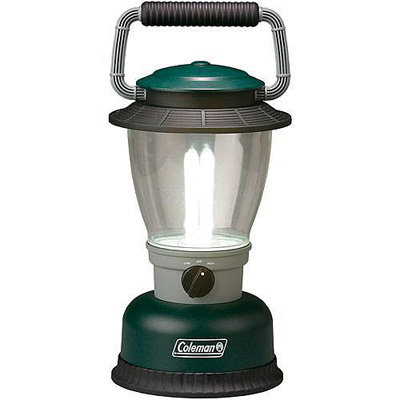 Price: $24.99 at sears.com
Of course, you'll need a lamp to light your night, since you can't always count on the lightning bugs or moon and stars. This one will do nicely, powered by reliable batteries with two brightness settings. On the low setting, the batteries last a whopping 28 hours!
---
3

Emergency Flashlight, Radio, & Cell Phone Charger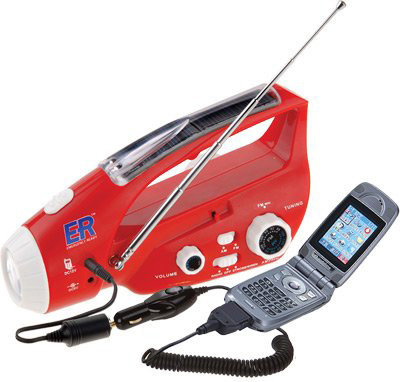 Price: $24.95 at amazon.com
This little thing does so much, it's hard to get it all in one sentence! First of all, it's a flashlight… and it's an AM/FM emergency radio… and it can also charge your cell phone. It's also powered by solar panels or my hand-crank… truly something you'll want to bring with you on a remote camping trip!
---
4

Off! Clip-on Mosquito Repellent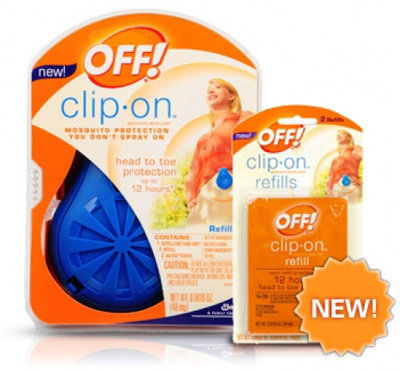 Price: $7.99 at ruralking.com
Mosquitoes are truly the worst part of camping… so prepare to keep them at bay with these handy clip-on repellants. I like them because they're convenient (no more spraying or wiping on smelly chemicals) and because they actually work.
---
5

Roxy I-P23 Portable Speaker System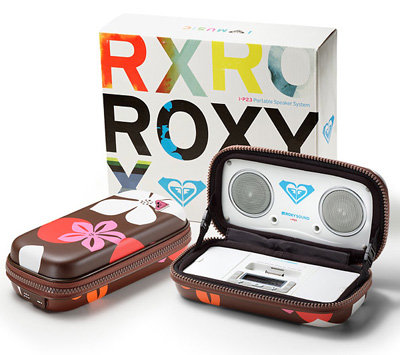 Price: $119.99 at theistore.com
"Roughing it" does NOT mean going without your favorite music, audio book, or podcast! Bring them all with you, and let everyone else enjoy them with these cute, powerful portable iPod speakers! They come wrapped in a Hawaiian-print protective case, and are compatible with just about any iPod or other MP3 player.
---
6

Got Milk? Chocolate S'moores Kit

Price: $12.00 at amazon.com
If you're going camping, you've got to have s'mores! But who wants to deal with packages and boxes, especially when there's this handy little kit instead? Included are skewers, graham crackers, marshmallows, and chocolate… yum!
7

Coleman Andover Sleeping Bag

Price: $31.49 at sears.com
What a cozy sleeping bag, perfect for slinging around your shoulders to watch late-summer fireworks or to just gaze at the stars… or of course for sleeping in! It comfortable fits anyone 6 feet tall or less, and even has a plush "Comfort Cuff" for keeping the area around your delicate face all soft!

Stock up on these goodies and you'll be completely prepared for any invitation to camp out this summer! What do you always bring on a camping trip, and why? Please let me know!

Top Photo Credit: Sydney Uncovered
---
Popular
Related
Recent