There's always a lot of buzz around which items of clothing every girl should have in her wardrobe. To be honest, I don't believe we can be all that specific here: it's hard to recommend a particular item as a staple since it might not fit everyone's body type. For example, a lot of lists detailing wardrobe essentials cite straight cut dark denim jeans as a necessity, but for me that absolutely wouldn't work. Straight cuts just don't go with my legs, so obviously, they won't feature in my closet. Instead of listing specifics that will only suit a few girls, I've done some research and put together a broad selection of items it's useful to own. I've left the shape, style and cut up to you: you know your body after all. So here it is: my list of 7 clothing staples you should own.
---
1

A White Shirt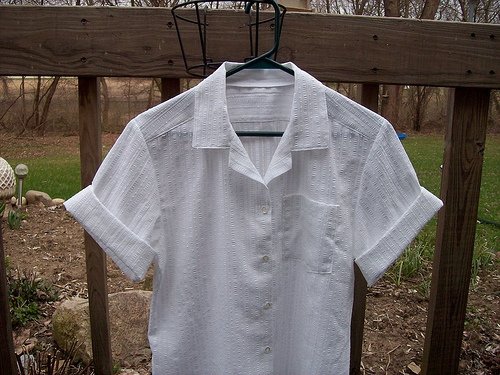 Photo Credit: Catt2011
A clean, tailored white shirt is a great investment chiefly because it's just such a versatile item. Wear yours under a suit and look chic at the office, or pair it with beautiful jeans and heels for a sense of casual sophistication. As I've mentioned, there is no one style of shirt everyone should own: find the one that fits your body like a glove.
---
2

All-Purpose Ballet Flats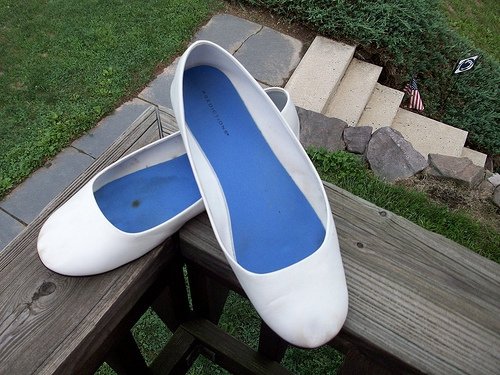 Photo Credit:yo_rick1959
A pair of good quality pumps is so useful to have. Don't be tempted to opt for cheap, one-season-only shoes. Instead, invest in a pair made from premium leather: with a little regular maintenance these will age extremely well. Go for a neutral, versatile tone – black, charcoal and navy are the time honoured favourites – and wear them with leggings, skinnies, jeans and skirts alike.
---
3

A Structured Blazer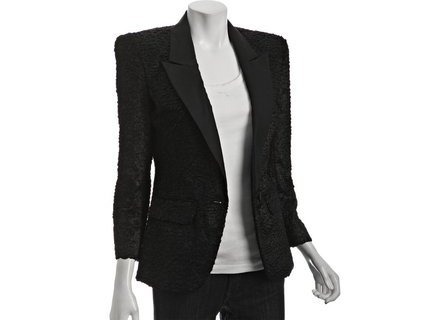 Photo Credit: ly.st
In the right fabric, a good structured blazer can easily be dressed up or down. Again, the details of cut and fit are up to you. Be sure to choose a silhouette carefully though: the heavy shoulders we've seen over the last couple of seasons don't work for everyone.
---
4

THAT Pair of Jeans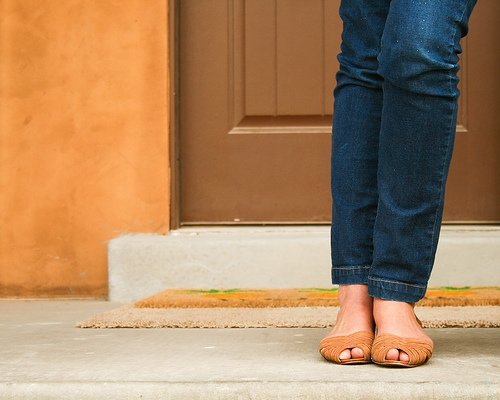 Photo Credit:itybitybmw
Every girl should own a pair of body hugging, leg lengthening, hip slimming jeans – the kind that absolutely celebrates your curves and smooths away unwanted pounds. I actually struggle to buy good jeans – they're invariably too long in the leg and too wide at the hip – so when I find a pair that works for me, I tend to go a little bit crazy and get them in bulk.
---
5

A Waisted Skirt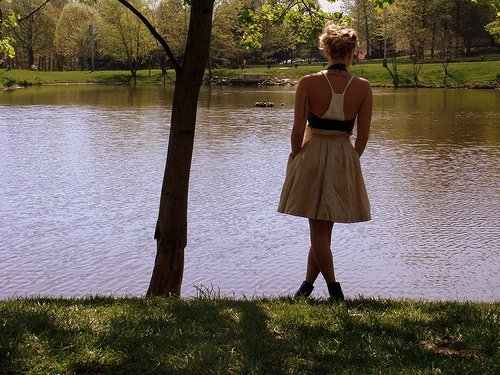 Photo Credit: Ickycharms2000
Be it a flirty mini or a clingy pencil style that emphasises those curves, the waisted skirt is a must. In the right print and fabric it's easy to dress this look both up and down: pair with a tucked-in tee and plimsolls for a cute, eighties inspired casual look, or wear with a blazer, shirt and heels for something a little more formal.
---
6

A Simple Shift

Photo Credit: matchesfashion.com
A classic shift dress in a neutral colour is one of fashion's timeless good buys. If you can, buy one made buy one of the geniuses: while we can't all afford Alexander McQueen, model your choice of frock on his beautiful creations.
---
7

A Trenchcoat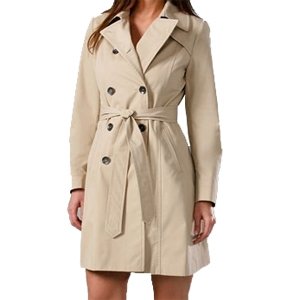 Photo Credit: shessmart.com
There are a million variations of the trench coat out there: some are voluminous and playful, others ruthlessly structured and severe. Try on a whole variety before you decide to go with one particular purchase: it's the only way you'll be able to tell which one suits you best. There are so many more items I'd love to put down: beautiful flat leather boots, cotton tees that sit just perfectly, cashmere cardigans … I could literally go on forever. Do you have anything to add to the list 7 clothing staples we should all own? Share your thoughts!
Top Photo Credit:data.whicdn.com
More
Popular
Recent