Nobody's wearing their diamonds to the beach anymore Darling, and you shouldn't be either. I don't know about you ladies, but I've heard one too many stories about women losing precious jewelry with precious stones on the beach. We could just be more careful with where we put our things, or we could do what I do and have a separate jewelry selection that you wear to places where things are lost easily. The following are the top 9 pieces of beach jewelry that are totally adorable for the beach and totally replaceable!
---
1

Forever 21 Floral Drop Earrings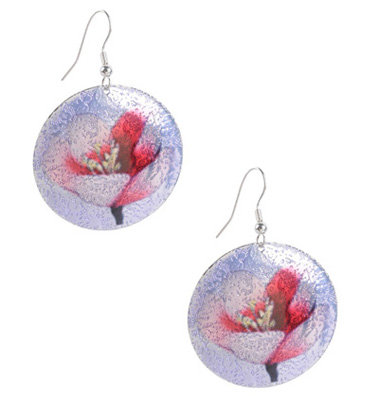 Price: $ 4.80 at forever21.com
These little beauties cost under five dollars and are still totally flirty and fun. They're pretty light weight and even though they hang down, they don't really snag on anything. They've got that summer beachy feel that you want and if you lose one, you won't be out too much cash.
---
2

Forever 21 Floral Bottom Etched Ring

Price: $2.80 at forever21.com
This is the perfect beach ring. It's got an adorable design and it's cheap! The best part however is that it's plastic, not metal so you won't need to take it off if you're planning on laying out. Because unlike it's metal counterparts, it's doesn't heat up too much!
---
3

Charlotte Russe Double Stranded Bead Necklace

Price: $7.99 at charlotterusse.com
It's colorful, it's delicate and it looks totally adorable with a little sun dress over a bikini. Just remember that this necklace will give you a very weird tan line if you wear it in the sun for too long. But, until you're laying out, this necklace completes any summer look!
---
4

Charlotte Russe Wood and Bead Bracelet Set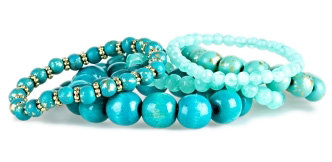 Price: $4.00 at charlotterusse.com
Once again, this is a piece of jewelry that won't over heat and make you uncomfortable at the beach. Keep your wrist decorated and cool with this adorable little set. It's colorful and it pops and it'll draw just enough attention to those dainty little wrists of yours!
---
5

Guess Butterfly Hinge Bracelet

**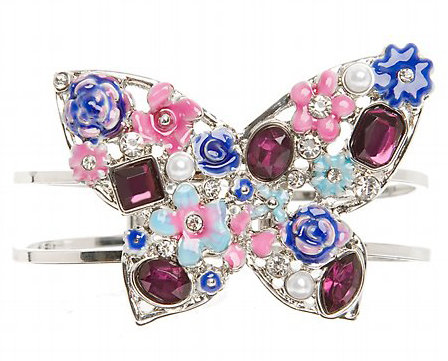 **
Price: $25 at shop.guess.com
This bracelet is all for look and a whole lot of wrist pop. It's eye catching and summery. It seems a little too young, even for a 20 year old but once you put it on, you'll see that it's actually pretty cute!
---
6

Guess Multi-colored Enamel Flower Ring

**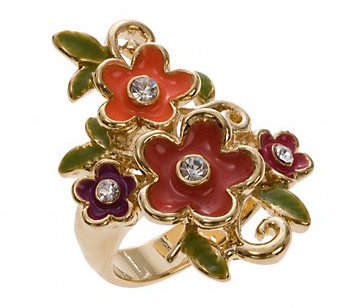 **
Price: $22 at shop.guess.com
I am absolutely in love with this ring! It's flirty, it's fun and it's just big enough to make a statement on your finger without being too loud and obnoxious. Plus, it's got just a little bit of bling with the little rhinestones in the center!
---
7

Forever21 Feather Earrings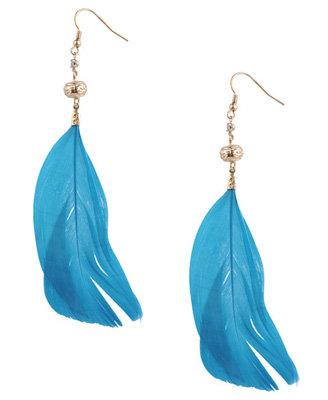 Price: $3.80 at forever21.com
Nobody's ever died from getting a little sand in their feathers! These earrings are absolutely perfect for the beach. They're lightweight, and feel like nothing at all. They're colorful and above all, if you get a little bit of sand in them it's easy to get it right back out!
---
8

Forever 21 Elastic Beaded Bracelet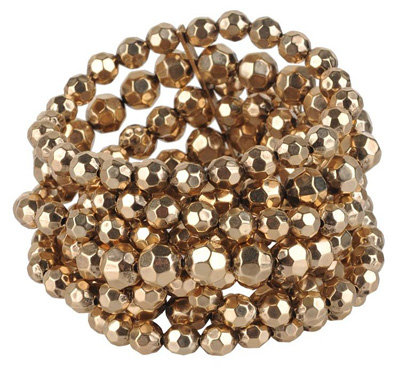 Price: $6.80 at forever21.com
Paired with a metallic bathing suit this bracelet is the perfect accessory, paired with a multi-colored patterned bathing suit, it's even better. It won't heat up too much in the sunlight so it won't get uncomfortable to wear!
---
9

Forever 21 Antiquated Tusk Necklace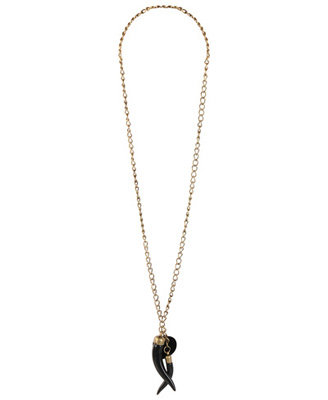 Price: $5.80 at forever21.com
This necklace hangs down to just the right level to be daring with a swimsuit without being too daring! The tusk charms add a safari feel for a animal print or solid colored suit! You may want to remove it when laying out in it though, or else you'll have one funny looking tan line!
Well ladies, these are the 9 best beach accessories that will sting a little less when you lose them or get sand in them! Have you fallen in love with any? Should I have added something else to the list? Let me know down below!
More
Comments
Popular
Recent