I love summer, and I love necklaces, so of course, I love summer necklaces! They're perfect for adding color or flair to an outfit, and they're so easy to wear! If you're looking for a few new necklaces for summer, then read on! Here's my list of 8 pretty necklaces for summer…
---
1

Nakamol "Lanai Welcome" Necklace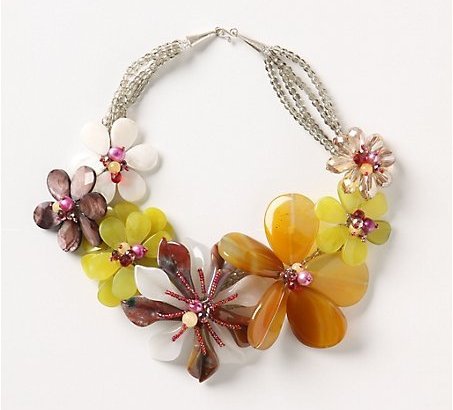 Price: $198 at anthropologie.com
So pretty, so summery! This statement necklace is a great way to add some floral flair to any summer outfit. IT's made of shimmering quartz, agate, crystal, and silver. I love the pretty colors!
---
2

Rue De La Colonie Necklace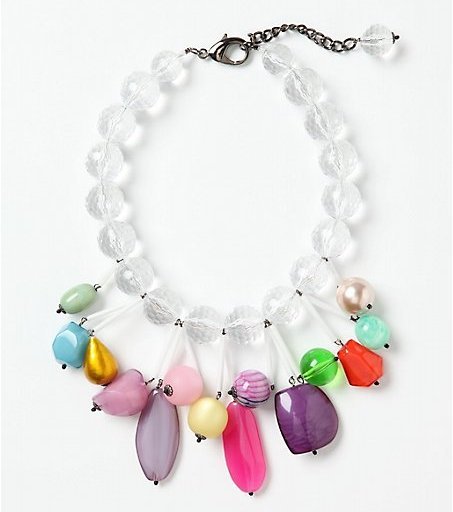 Price: $178 at anthropologie.com
Looking to add some color and some pop to an otherwise bland outfit? Ty this necklace, measuring 16" long, with so many colors and shapes! It's handmade in Italy of resin and metal, and it so unique!
---
3

Solstice Necklace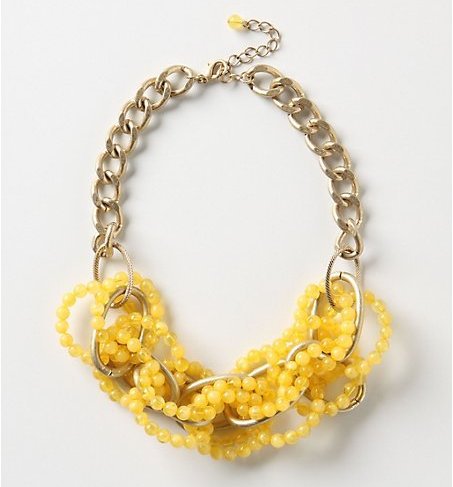 Price: $42 at anthropologie.com
Celebrate the long days of summer with this gorgeous, whimsical necklace. It's made of chunky gold links with so many yellow acrylic beads. It measures almost 24" long, and is so stunning! Not sure you care for the sunny yellow? It's available in pale petal pink, too…
---
4

Legend-Has-It Necklace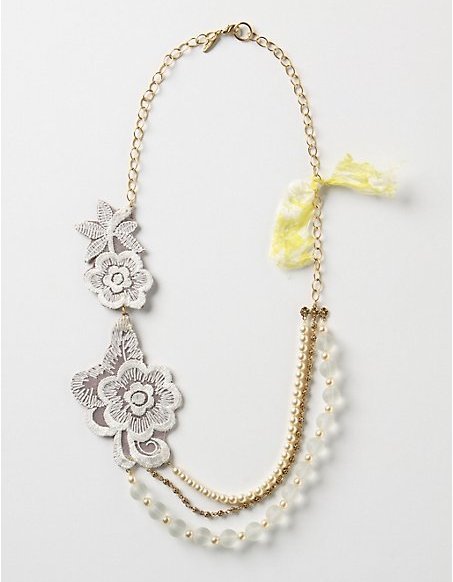 Price: $48 at anthropologie.com
This necklace is so delicate, so pretty, so feminine, you'll want to wear it all summer long. It's made of brass, cotton, and glass… and I love the lacey look and the sweet little yellow and white bow!
---
5

Rafia and Bosa "Gallant Voyager" Necklace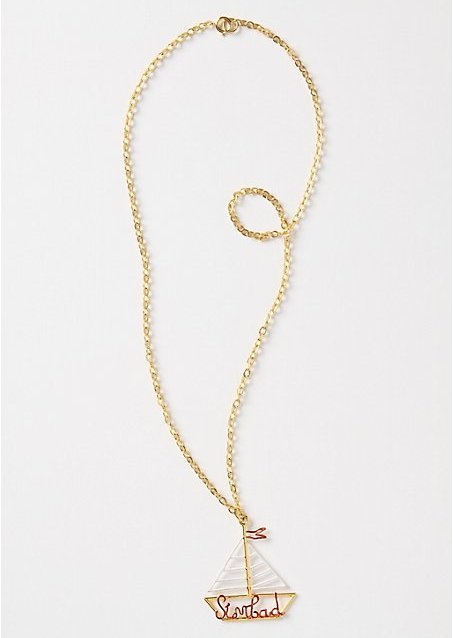 Price: $98 at anthropologie.com
What better time of year to wear something a little nautical than summer? And what better way to wear nautical than this perky little necklace? The loopy red script reads "Sinbad" and the necklace is 28" long. I love it!
---
6

Mariana Lopez Osornio "Bird and Bee" Necklace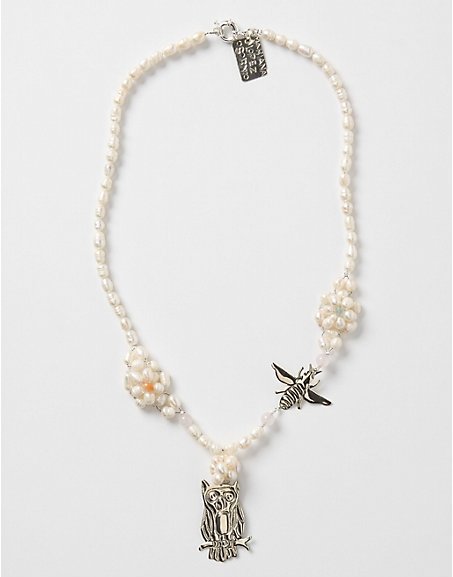 Price: $198 at anthropologie.com
Oh, this is so pretty! It's made of gorgeous freshwater pearls and sweet little sterling silver charms, one little bird and one tiny bee. I'd wear this with any of my summer dresses, with an armload of silver bangles.
---
7

Pam Hiran "Teak Web" Necklace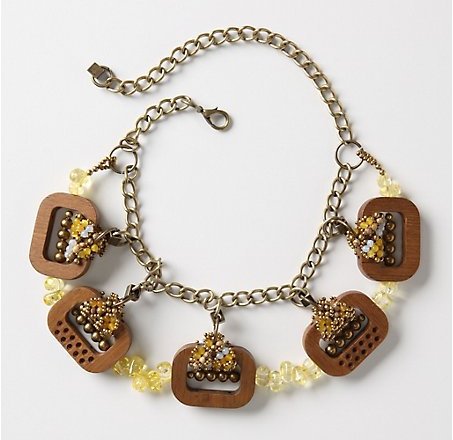 Price: $128 at anthropologie.com
Wow, is this ever different! It's almost tribal, and it's kind of funky! It's made of agate, jasper, moonstone, cat's eye, teak, and brass… perfect for wearing with anything denim or linen, wouldn't you agree?
---
8

Strawberry Lemonade Necklace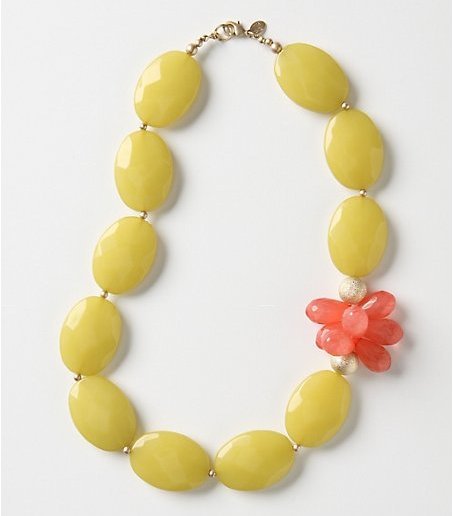 Price: $38 at anthropologie.com
I love strawberry lemonade in the summer, and this necklace is a constant reminder of that delicious sweet-tart flavor. It's made of yellow and pink resin beads with a sturdy lobster clasp. Wear with anything in your summer wardrobe…
With so many pretty summer necklaces, you'll be stylish all season long! Which of these do you like best, and what would you wear it with? Or have you spied another summer necklace you like more? Please let me know!
More
Comments
Popular
Recent