Contrary to popular belief, the winter holidays are not the most wonderful time of the year — that would have to be summer! I love the warm sunshine, the slinky sundresses, and most of all, the pretty summer accessories… shoes and hats and necklaces and more! I don't know where to start, but this is what I've spied so far. Here are my picks for the 8 best accessories for summer…
---
1

Strawberry Lemonade Necklace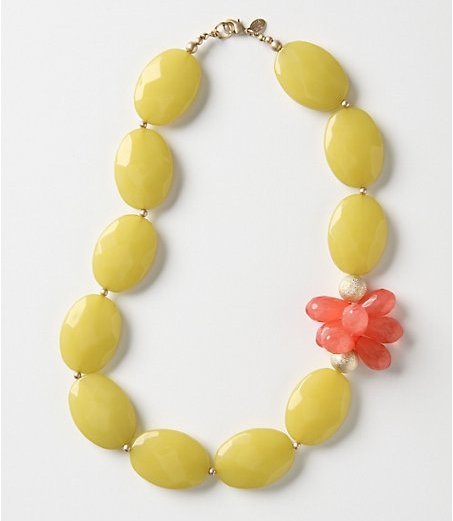 Price: $38 at anthropologie.com
A little sweet, a little sour, tart and refreshing, perfect for summer: strawberry lemonade in a tall, damp glass, and this pretty yellow-and-pink necklace 'round your neck. Wear it to celebrate the sunniest season with a pretty sundress or to dress up a casual short-set.
---
2

Vernal Festoon Necklace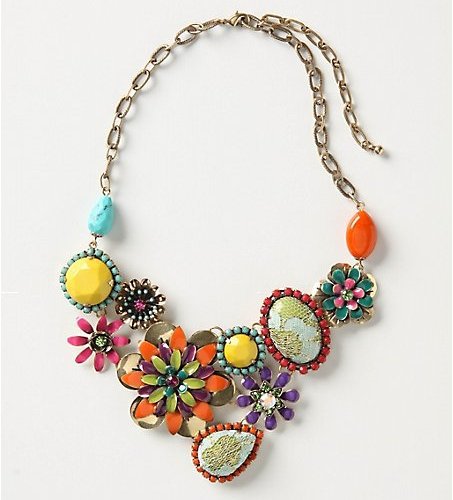 Price: $58 at anthropologie.com
A riot of sunny, vivid colors for wearing anytime, all summer long. Pair with dark, flowing skirts and a sheer blouse, or with an otherwise bland, neutral work suit. Or wear it with your best Little Black Dress to an outdoor late-June wedding… it's rather like bringing your own posey…
---
3

Wee Flower Pot Posts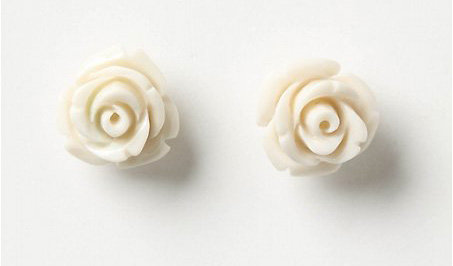 Price: $24 at anthropologie.com
In mid-winter, no-one would ever guess your passion for the garden, but come summer, the tell-tale green under your carefully manicured nails give you away. So do these delicate, vintage-inspired post earrings, in three sea-side, garden-gorgeous hues (cream, coral, or turquoise).
---
4

Parson's Poncho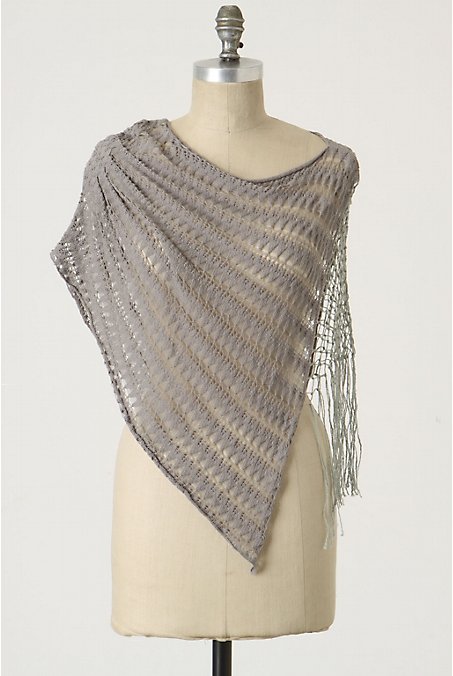 Price: $68 at anthropologie.com
It may be summer, but cool breezes and a slight chill are still a distinct possibility, but that's no reason to wear a bulky, curve-hiding sweater… opt for this dove-grey open-knit wrap instead. Pair with a dark-colored a-line dress and a pair of big sunglasses for maximum glamour…
---
5

Chlorophyll Cloche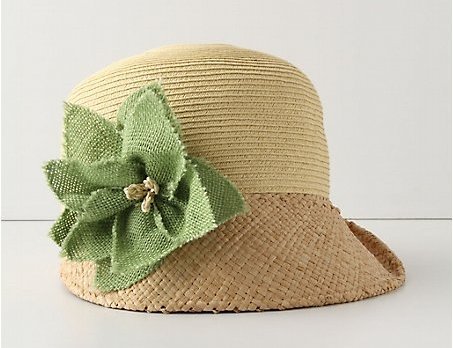 Price: $48 at anthropologie.com
Perfect for protecting your delicate face, preventing freckles, and keeping the sun out of your eyes… or for tucking your summer-water hair out of sight and off your damp neck… is there a more versatile summer accessory than a cloche, or a prettier one than this one, made of straw? I love the perky green flower trim…
---
6

Va-Voom Shades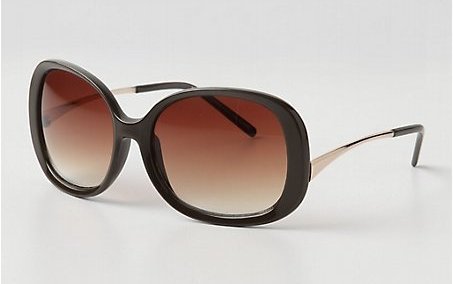 Price: $28 at anthropologie.com
Though in the winter months you focus your literary attention on biographies and memoirs and other serious books, in the summer, you slip on your pin-up shades (these!) and head for the beach with a secret guilty pleasure — a trashy romance novel, the stuff of pure fiction and heady romance. Pair with a vintage polka-dot one-piece for discreet beach-side lifeguard spying…
---
7

Betty Shades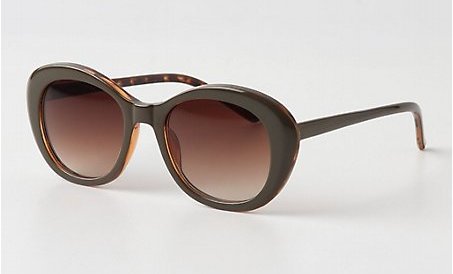 Price: $28 at anthropologie.com
Your great-aunt boasts about her time as a beach-bum betty, surfing and bonfires all summer long. So it's in your blood, this retro-feel beach glory, especially if you're wearing these shades. Choose lush brown frames, or translucent cream ones — both just need a bikini and a beach blanket to complete your look.
---
8

Just-a-Drop Bag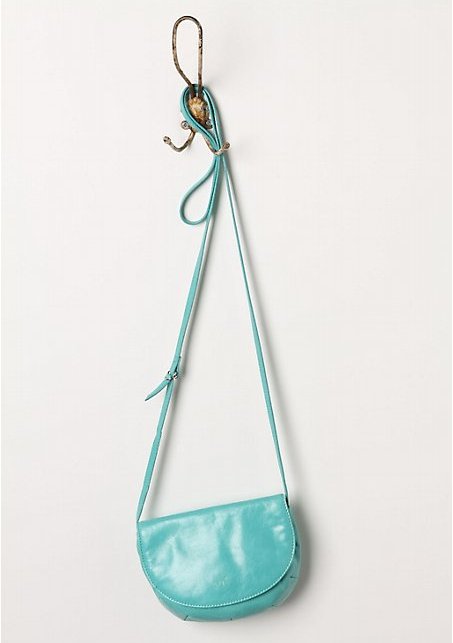 Price: $108 at anthropologie.com
What else does a summer-time goddess like you need in her handbag but her lip gloss, sunscreen lotion, and sunglasses? This tart little turquoise bag is just the thing, then. Slide it over your shoulder or across your chest, and personalize with a pretty floral scarf tied at one end in case of an evening chill… perfect!
With gorgeous summer accessories like these, all you need is a floral-print sundress or two and a flirty swimsuit, and you're all set for the sunny season! I love the tiny Drop bag, and the Strawberry Lemonade necklace! Which of these pretty summer accessories do you like best, and how would you wear them? Please share!
Top Photo Credit: Vogue
More
Comments
Popular
Recent