To me, summer means driving with the convertible top down, or at least all of the car windows down and the sun-roof open! Which means, then, that you'll have wind-whipped, crazy hair… unless you put it under one of these pretty summer hats!
---
1

Chilled Madras Sunhat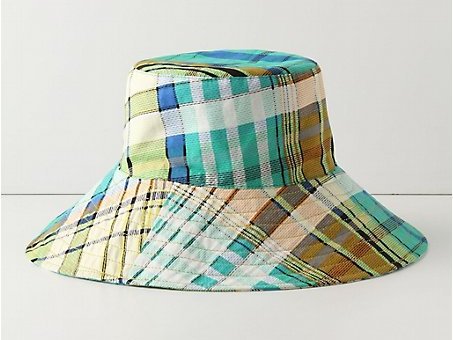 Price: $48.00 at anthropologie.com
Does any fabric say "summer: more profoundly than madras? The light weight, the gorgeous colors, and cool plaid. I love it! This hat is no exception, adding a glimmer of gold thread throughout, and a floppy, comfortable shape.
2

Rustic Ramble Hat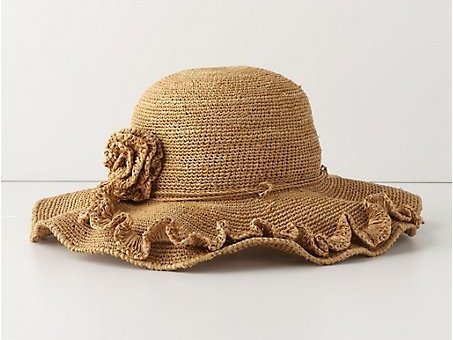 Price: $68.00 at anthropologie.com
A straw hat embellished with a pretty rosette, a delicate floral sundress, simple ballet flats, and an eager suitor asking for a glass of lemonade on the porch. But why not get a little closer, and suggest a rustic ramble? And be sure to wear this hat, in particular.
---
3

Consume Cap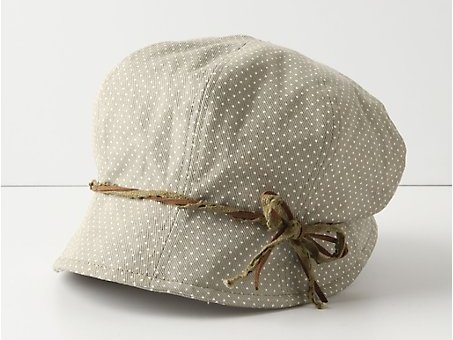 Price: $48.00 at anthropologie.com
Tuck your hair into this cap and forget the fly-aways and static, or simply a summer humidity bad-hair day. You'll look stylish and winsome and feminine all at once. I love the neutral khaki color and the creamy scattering of sweet polka dots. Pair with absolutely anything in your closet, but wouldn't this look especially lovely with a casual shirt-dress and sandals?
---
4

Blooming Stripes Hat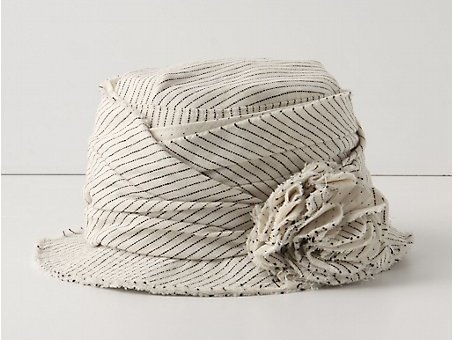 Price: $38.00 at anthropologie.com
I can't decide if this hat is all urban chic or entirely feminine and pretty… I suppose it could be both! I'd wear it with red shorts and a crisp white top, or a navy skirt and heels. Either way, choose something to compliment or contrast with its navy and white stripes and perky flower detail!
---
5

Gravitational Pull Sunhat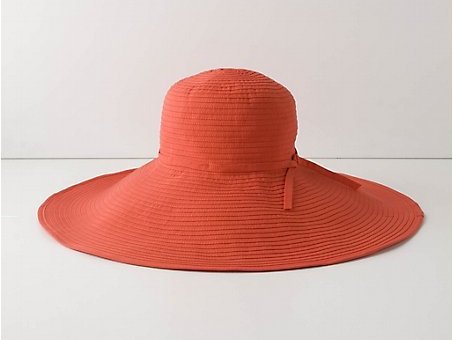 Price: $38.00 at anthropologie.com
If you're looking for a sunhat of generous, sun-stopping proportions, this is the hat for you! Wear it to the beach, in the garden, to the sea-side café. Choose from coral or bright blue, and pair with anything linen, lightweight, and summery!
---
6

Sun Whirl Fedora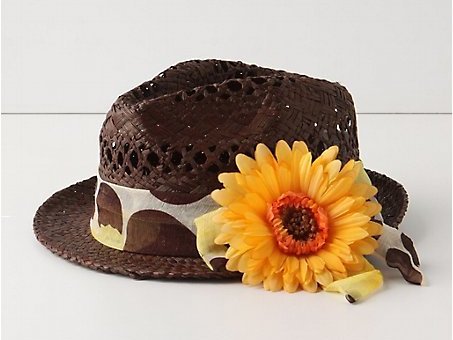 Price: $38.00 at anthropologie.com
Have you ever seen a hat that proclaims summer more proudly, or with as much style? I'd wear this with any of my dresses or shorts, as long as it's in earth-tones or denim. I love the ribbon and of course, the bright yellow helianthus…
---
7

Selloana Cloche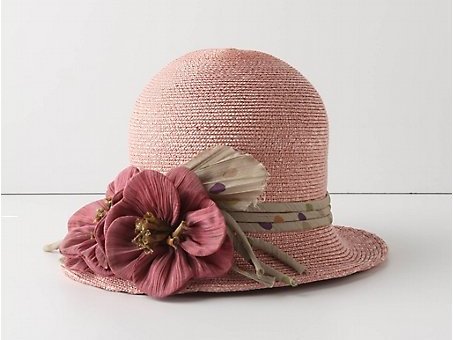 Price: $218.00 at anthropologie.com
Maybe you have a thing for 1920's vintage style, or just a thing for pretty feminine hats. Either, or both, this hat is for you, with its head-hugging shape and the pretty flower details. Wear this with something menswear-inspired for extra attention, or with a soft dress for a night out…
---
8

Pansy Field Fedora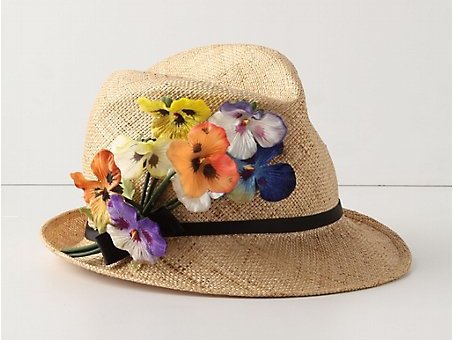 Price: $328.00 at anthropologie.com
My great-grandmother planted pansies all the way up her front walk every summer, and this hat would have been her favorite, I'm sure. I love the classic Fedora shape, updated with a black ribbon and colorful posey of vivid, friendly pansies.
Tuck your hair under one of these pretty hats for summer, and you'll be looking pretty and polished. Which of these summer hats do you like best, and how would you wear it? Please let me know!
---
Comments
Popular
Related
Recent