Ah, international travel. What better way to send your luggage to one place, and yourself to another, all while earning a cool stamp in your passport? I love showing my passport at Customs… I know they're all laughing at my passport photo… or maybe they're admiring my cute passport cover? It is pretty adorable… here's my list of eight cute passport covers, perfect for grabbing the attention of fellow travelers and Customs agents alike!
---
1

Kozmic Leather Passport Cover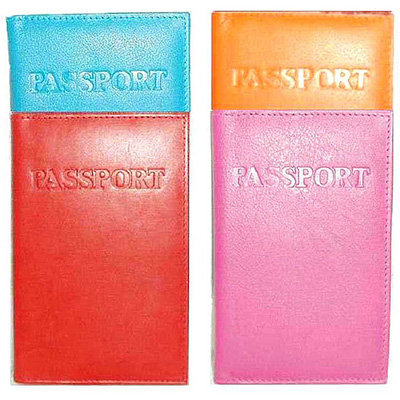 Price: $15.00 at overstock.com
These nubby leather passport covers look mature and adult and completely grown-up, but they're not boring brown or bland black. Instead, you can choose from a quartet of fun colors — sky blue, cherry red, bright pink, or sherbet orange.
2

Fluff Kimono Cuties Passport Wallet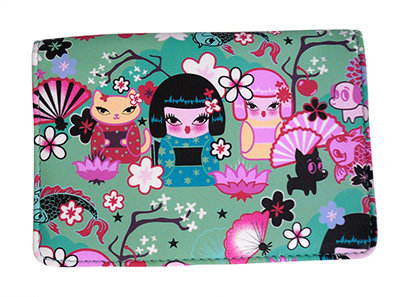 Price: $16.00 at store.fluffshop.com
This adorable Japanese-inspired passport wallet features a group of demure, winsome girls wearing pretty kimonos. They're printed on faux leather, and are a bunch of cuties indeed! The wallet is lined in contrasting fabric, and measures 4.5" by 6" … perfect for stashing your passport.
---
3

Safety Misinformation Passport Wallet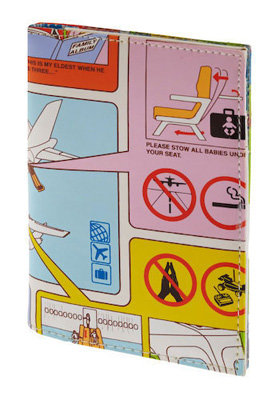 Price: $22.99 at modcloth.com
Have you ever seen any of those safety information or warning signs and wondered what one earth they were supposed to mean? This clever passport wallet celebrates those graphic snafus and is sure to prompt giggles and eye-rolls whenever it's seen.
---
4

Mod Passport Wallet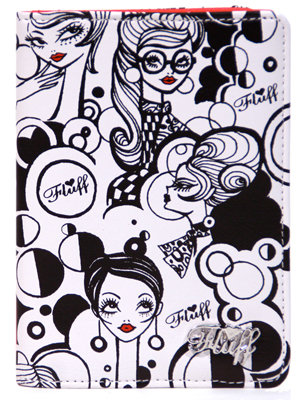 Price: $16.00 at store.fluffshop.com
What's black and white and mod all over? This ultra-cool retro-style passport wallet. The outside features a totally mod print in black and white with only a hint of reds for the lips. Inside, the lining is a contrasting microfiber.
---
5

Globally Cute Bird Passport Cover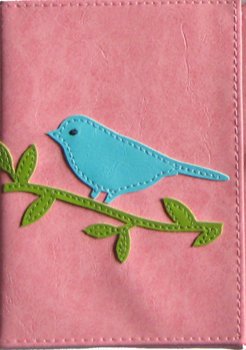 Price: $12.95 at amazon.com
Go global, but responsible. This sweet little passport cover is made of durable vegan pleather with a pretty little bird on the front and room for your passport inside. Choose from six colors — dark blue, light blue, red, pink, green, or black.
---
6

Tepper Jackson Pop Blossom Passport Cover/Wallet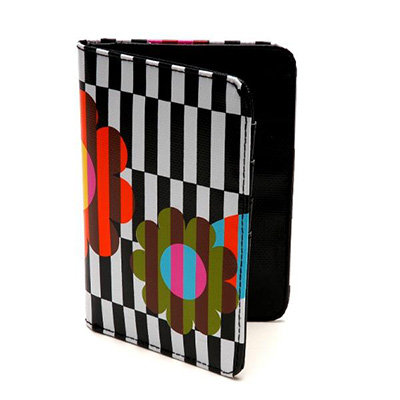 Price: $28.00 at tepperjacksononline.com
Art nouveau for your passport and more! This bouquet of bold, bright flowers rests on a background on black and white checks, and is sure to turn heads! There's room enough inside for your passport, ID, currency, and just about everything else you'll need while traveling.
---
7

Globally Cute Blossom Passport Vegan Holder/Wallet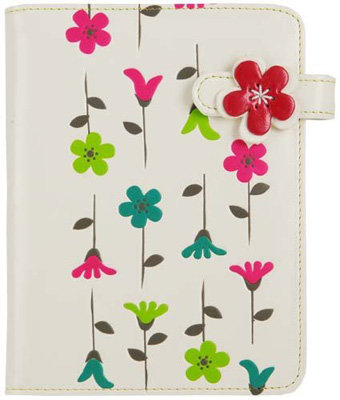 Price: $23.95 at amazon.com
So very cute, so feminine, so perfect! This passport wallet is made of vegan pleather, and fastens securely with a snap (with a flower on top!). Choose from five colors (aqua, red, black, white, or green) and stash your passport, ID, credit cards, and more inside.
---
8

Tepper Jackson Mosaic Passport Cover/Wallet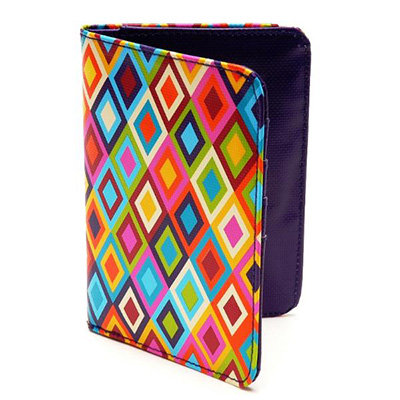 Price: $28.00 at tepperjacksononline.com
This bright little passport cover is, well, covered in multi-colored diamonds, in an almost tribal design! It's gorgeous, durable, and roomy. In fact, it's got room inside for your passport, credit cards, and photo ID… and it's so colorful, you'll never lose it in your handbag or carry-on again!
It's too bad we all only get to have one passport, because that means we can only use one passport cover! Then again, there's always luggage and luggage tag and handbags, right? Which of these passport wallets do you like best, or is there another one you've got your passport tucked into right now? Please let me know!
---
Comments
Popular
Related
Recent